Movies Like Queen of Hearts (2019)
Watch these movies if you like Queen of Hearts (2019).
17 items, 449 votes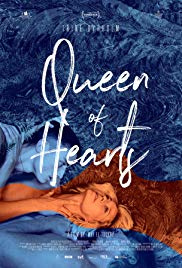 1
Murmur of the Heart (1971)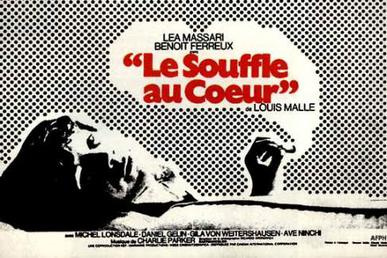 Starring:
Lea Massari, Benoît Ferreux, Daniel Gélin, Michael Lonsdale
Laurent Chevalier is a nearly 15-year-old boy living in Dijon in 1954 who loves jazz, always receives the highest grades in his class and who opposes the First Indochina War.
2
The Ages of Lulu (1990)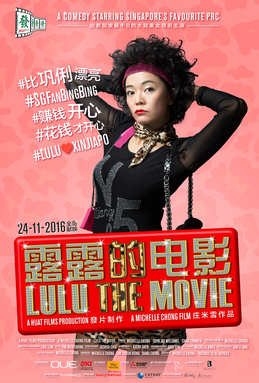 Starring:
Francesca Neri, Óscar Ladoire, María Barranco, Fernando Guillén Cuervo
The Ages of Lulu (Spanish: Las edades de Lulú) is a 1990 Spanish erotic drama film written and directed by Bigas Luna and starring Francesca Neri, Óscar Ladoire, María Barranco and Javier Bardem.

Starring:
Sebastian Urzendowsky, Marion Mitterhammer, Clemens Berg, Falk Rockstroh
Paul, 16 years old, arrives to live at his aunt's house, after his father's death. Alongside her aunt Anna lives his cousin Robert.
4
Love Actually... Sucks! (2011)

Starring:
Osman Hung, Linda So, Haze Leung, John Tai
Love Actually. Sucks! was inspired by real-life events, and opens with a dramatic wedding feast.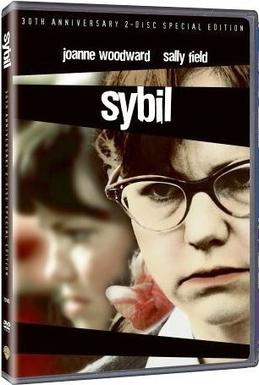 Starring:
Virginie Efira, Adèle Exarchopoulos, Gaspard Ulliel, Sandra Hüller
Sibyl is a psychotherapist who returns to her first passion: writing.

Starring:
Adam Chubbuck, James Bullard, Seth Gray, Eddie Daniels
The title character, Ken Park (nicknamed "Krap Nek," with his first and last name spelled and pronounced backward), is a teenager skateboarding across Visalia, California.

Starring:
Natalia López, Phil Burgers, Carlos Reygadas, Yago Martínez
Our Time (Spanish: Nuestro tiempo) is a 2018 Mexican drama film directed by Carlos Reygadas.

Starring:
Naomi Watts, Robin Wright, Xavier Samuel, James Frecheville
In New South Wales, childhood friends Roz and Lil and their families live next door to each other.

Starring:
Richard Gere, Diane Lane, Olivier Martinez, Erik Per Sullivan
Genres:
Drama, Romance, Thriller
Edward and Connie Sumner live in Westchester County, New York with their eight-year-old son, Charlie.

Starring:
Michelle Pfeiffer, Renée Zellweger, Robin Wright, Alison Lohman
Fifteen-year-old Astrid Magnussen (Alison Lohman) is living in Los Angeles with her mother, the free-spirited artist Ingrid (Michelle Pfeiffer).

Starring:
Susan Sarandon, James Spader, Jason Alexander, Kathy Bates
27-year-old St.
12
The Celebration (1998)

Starring:
Ulrich Thomsen, Henning Moritzen, Thomas Bo Larsen, Paprika Steen
Helge (Henning Moritzen), a respected businessman and family patriarch, is celebrating his 60th birthday at the family-run hotel.
13
Green Butterflies (2017)

Starring:
Brisa Botero, Julio Bracho, Kevin Bury, Diana Caicedo
Mateo is an intelligent boy who studies in a high school, and his life gives a scramble when he meets Daniel, a boy with preferences to the men, by which falls in love with Mateo, but when its companions, and the director Reveal Mateo relationship with Daniel, Mateo is suspended, and finds himself at a crossroads, deciding between fighting his adversities or giving up everything, until his life.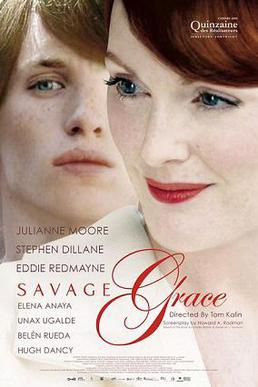 Starring:
Julianne Moore, Eddie Redmayne, Stephen Dillane, Anne Reid
The film is based on the true story of Barbara Daly Baekeland (Moore), her husband Brooks Baekeland (Dillane), heir to the Bakelite plastics fortune, and their only child Antony (Redmayne), who was diagnosed with schizophrenia.

Starring:
Kate Winslet, Ralph Fiennes, Bruno Ganz, Jeanette Hain
In 1995 Berlin, after a woman he has spent the night with leaves his apartment abruptly after he has made her breakfast, Michael Berg watches a U-Bahn pass by, setting up a flashback to a tram in 1958.
16
Carry on Abroad (1972)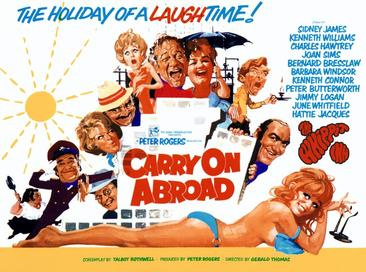 Starring:
Sidney James, Kenneth Williams, Charles Hawtrey, Joan Sims
The film opens with pub landlord and frequent holidaymaker Vic Flange (Sid James) openly flirting with the sassy saucepot widow Sadie Tompkins (Barbara Windsor) as his battleaxe wife, Cora (Joan Sims), looks on with disdain.

Starring:
Katie Jarvis, Michael Fassbender, Kierston Wareing, Rebecca Griffiths
Mia Williams is a volatile and socially isolated 15-year-old.