Movies Like Consequences (2018)
Watch these movies if you like Consequences (2018).
14 items, 383 votes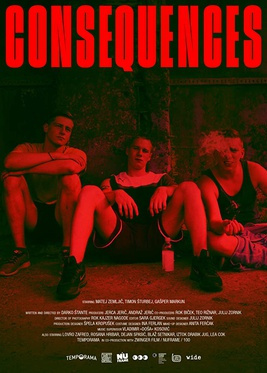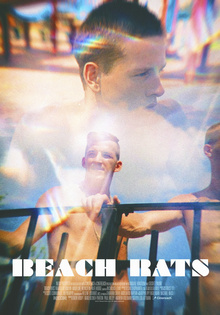 Starring:
Harris Dickinson, Madeline Weinstein, Kate Hodge, Neal Huff
Frankie (Harris Dickinson) struggles to escape his Brooklyn home life.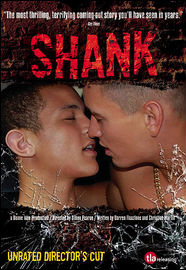 Starring:
Wayne Virgo, Marc Laurent, Tom Bott, Alice Payne
In Bristol, Cal (Wayne Virgo) is a 19-year-old closeted gay gang member who has nothing in his life except drugs, sex, random acts of violence and a secret that he keeps hidden from his mates.

Starring:
Joe Seo, Youn Ho Cho, Haerry Kim, Topher Park
David, an 18-year-old living in Koreatown, Los Angeles becomes an employee at a spa to help his financially struggling parents.

Starring:
Jonas Tidemann, Elli Rhiannon Müller Osbourne, Saara Sipila-Kristoffersen, Bethina Nærby
Norway, nowadays, small city of Gjøvik. Frida, 15-year-old, totally assumes to be the class outsider.
5
Green Butterflies (2017)

Starring:
Brisa Botero, Julio Bracho, Kevin Bury, Diana Caicedo
Mateo is an intelligent boy who studies in a high school, and his life gives a scramble when he meets Daniel, a boy with preferences to the men, by which falls in love with Mateo, but when its companions, and the director Reveal Mateo relationship with Daniel, Mateo is suspended, and finds himself at a crossroads, deciding between fighting his adversities or giving up everything, until his life.

Starring:
Anas Abdirahman, Sebastian Blyckert, Yannick Diakité, Sebastian Hegmar
In Gothenburg a gang of five black Somali teenage boys act out an elaborate scheme for taking the belongings of one Asian and two white teenage boys, in which the blacks play good cop/bad cop which is previewed at the very start of the film with an earlier theft from two different boys.

Starring:
Nick Stahl, Gary Farmer, Stephen McHattie, Tygh Runyan
The plot of Oliver Twist is updated to the present day, and moved out of the London poor house onto the streets of a large North American city (in Donsky's film it was New York City, and this film it is Toronto).

Starring:
Antoine Olivier Pilon, Sophie Nélisse, Lou-Pascal Tremblay, David Boutin
1:54, a social / psychological drama thriller, tells the story of Tim, a 16-year old timid yet brilliant student (played by Antoine Olivier Pilon), who has been suffering from bullying in school and seemingly non-stopping intimidation and menace for the last 5 years by some of his schoolmates and particularly at the hands of the arch-bully in his school Jeff Roy (played by Lou-Pascal Tremblay).

Starring:
Javier Gutiérrez, Mario Casas, Bruna Cusí, Ruth Díaz
The Occupant (Spanish: Hogar) is a Spanish 2020 thriller directed by David Pastor and Àlex Pastor, and written by David Pastor and Àlex Pastor.

Starring:
Ethan Hawke, Robert Sean Leonard, Uma Thurman
The entire film is set inside a Lansing, Michigan motel room.

Starring:
Teri Garr, Peter Weller, Christopher Collet, Corey Haim
Firstborn (titled Moving In in Europe) is a 1984 drama film starring Teri Garr, Peter Weller, Corey Haim (in his film debut), Sarah Jessica Parker, Robert Downey Jr.
12
Carry on Abroad (1972)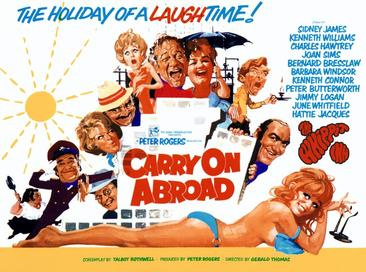 Starring:
Sidney James, Kenneth Williams, Charles Hawtrey, Joan Sims
The film opens with pub landlord and frequent holidaymaker Vic Flange (Sid James) openly flirting with the sassy saucepot widow Sadie Tompkins (Barbara Windsor) as his battleaxe wife, Cora (Joan Sims), looks on with disdain.

Starring:
Robin Williams, Roberto Aguire, Kathy Baker, Bob Odenkirk
Nolan Mack has worked at the same bank for almost 26 years in a life of monotony.

Starring:
Ben Schnetzer, Nick Jonas, Gus Halper, Danny Flaherty
Reeling from a terrifying assault over the summer, 19-year-old Brad Land (Ben Schnetzer) starts college determined to get his life back to normal.