Most Similar Movies to Maine (2018)
Movies to watch if you like Maine (2018).
18 items, 503 votes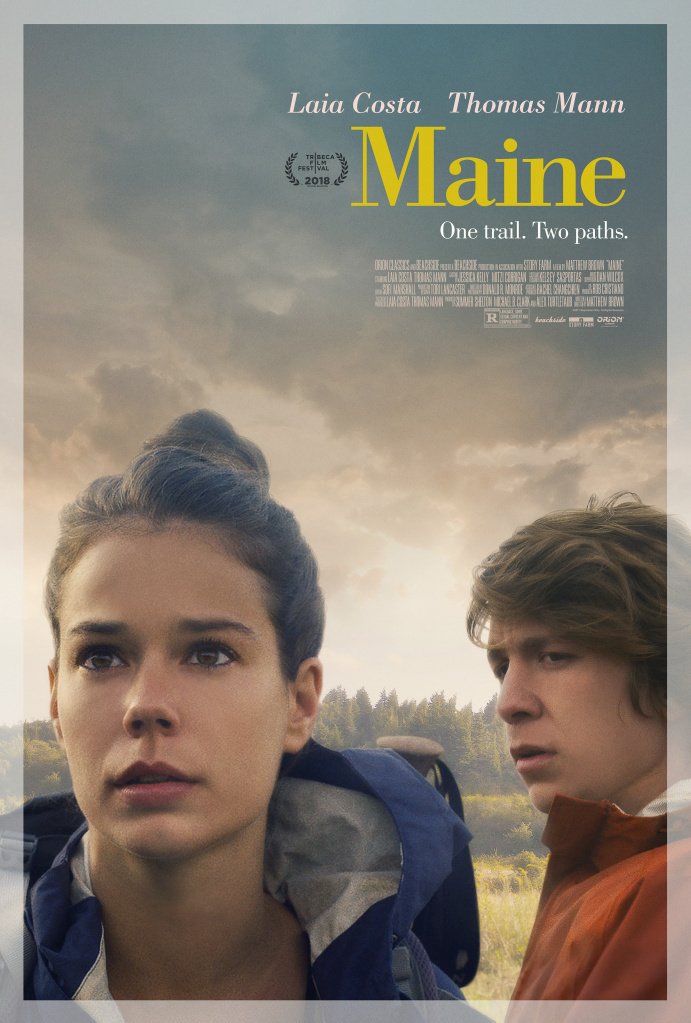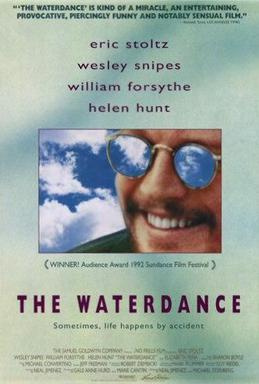 Starring:
Eric Stoltz, Helen Hunt, Wesley Snipes, William Allen Young
Joel Garcia (Eric Stoltz) is a writer who, after a hiking accident at a mountain, must struggle with paralysis.
2
Beneath the Harvest Sky (2013)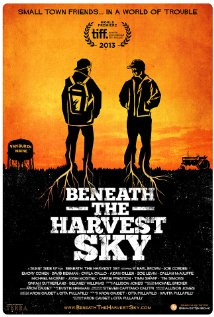 Starring:
Emory Cohen, Callan McAuliffe, Kymberli Bryant, Zoe Levin
Genres:
Crime, Drama, Romance
Dominic Roy (Callan McAuliffe) is a 17-year-old headstrong and hardworking teen who works in the local potato harvest farm to earn money to escape the struggling Maine hometown hopefully for a better future.
3
The Preppie Connection (2015)

Starring:
Thomas Mann, Lucy Fry, Logan Huffman, Guillermo Arribas
The Preppie Connection is a 2015 American-French crime drama film written and directed by Joseph Castelo and based on the infamous 1984 incident where Choate Rosemary Hall student Derek Oatis, along with a handful of friends, ran a cocaine smuggling operation on the school's campus.

Starring:
Mary Elizabeth Winstead, Aaron Paul, Nick Offerman, Megan Mullally
Kate Hannah (Mary Elizabeth Winstead), an elementary school teacher, arrives at work hungover and vomits in front of her class.
5
One Percent More Humid (2017)

Starring:
Julia Garner, Maggie Siff, Juno Temple, Alessandro Nivola
Catherine (Garner) and Iris (Temple), who were childhood friends, are returning home from college to a hot and humid New England summer.

Starring:
Beau Bridges, Vincent D'Onofrio, Arthur Kennedy, Kevin J. O'Connor
Signs of Life, also known as One for Sorrow, Two for Joy, is a film by American director John David Coles, released May 5, 1989.

Starring:
Nicholas Hoult, Laia Costa, Danny Huston, Courtney Eaton
Martin (Hoult), a pharmacist, and Gabriella (Costa), a physical therapy assistant, live in Los Angeles.
8
Five Nights in Maine (2015)

Starring:
David Oyelowo, Dianne Wiest, Rosie Perez, Teyonah Parris
After his dearest wife Fiona is suddenly killed in a car accident due to a traffic jam, Sherwin Owens goes to Maine to stay with his terminally ill mother-in-law, Lucinda, so they can grieve together.

Starring:
Robin Williams, Roberto Aguire, Kathy Baker, Bob Odenkirk
Nolan Mack has worked at the same bank for almost 26 years in a life of monotony.

Starring:
Alia Shawkat, Laia Costa, Mae Whitman, Hong Chau
Genres:
Comedy, Drama, Romance
Duck Butter is a 2018 American experimental comedy film directed by Miguel Arteta, from a screenplay by Arteta and Alia Shawkat.

Starring:
Christopher Abbott, Mia Wasikowska, Laia Costa, Olivia Bond
Genres:
Horror, Mystery, Thriller
The film opens with Reed (Christopher Abbott), standing over his infant daughter with an ice pick. His wife sleeps across the room unaware.

Starring:
Summer Bishil, Aaron Eckhart, Peter Macdissi, Chris Messina
Set in 1990 amid the Kuwait War of 1990–1991, Towelhead tells the coming-of-age story of a 13-year-old Lebanese American girl named Jasira (Summer Bishil).

Starring:
Laia Costa, Josh O'Connor, Natalie Arle-Toyne, Isabelle Barth
Elena, 35, is a cynic about relationships. Jake, 26, is a romantic. They meet randomly and have what they both presume to be a one-night-stand.

Starring:
Jessica Tandy, Hume Cronyn, John Denver, Gary Grubbs
Foxfire is a 1987 Hallmark Hall of Fame made-for-television drama film starring Jessica Tandy, Hume Cronyn and John Denver, based on the 1980 play of the same name.
15
Carry on Abroad (1972)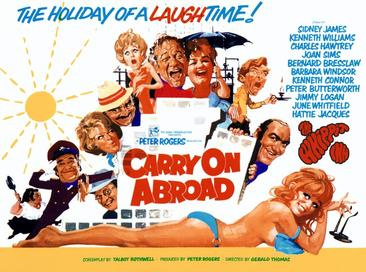 Starring:
Sidney James, Kenneth Williams, Charles Hawtrey, Joan Sims
The film opens with pub landlord and frequent holidaymaker Vic Flange (Sid James) openly flirting with the sassy saucepot widow Sadie Tompkins (Barbara Windsor) as his battleaxe wife, Cora (Joan Sims), looks on with disdain.

Starring:
Oscar Isaac, Olivia Wilde, Annette Bening, Mandy Patinkin
Chapter One - The Hero (narrated by Samuel L. Jackson)Narrator Samuel L.

Starring:
Laia Costa, Frederick Lau, Franz Rogowski, Burak Yigit
Genres:
Crime, Drama, Romance
Victoria is a Spanish woman who moved to Berlin and has been living there for three months. She works in a cafe for a meager wage, and does not know anybody in the city.
18
Palm Trees in the Snow (2015)

Starring:
Mario Casas, Adriana Ugarte, Macarena García, Alain Hernández
Kilian is a young man from the mountains of Huesca who, in 1954, returns to the island of Fernando Pó (present Bioko), where he was born.