Most Similar Movies to Untogether (2018)
Movies similar to Untogether (2018).
18 items, 517 votes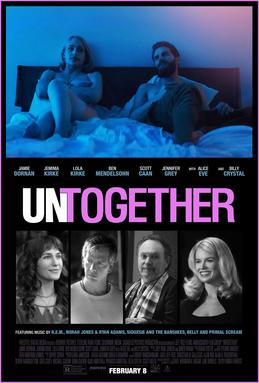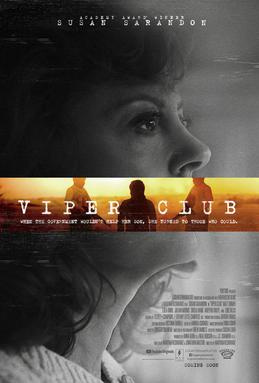 Starring:
Susan Sarandon, Matt Bomer, Lola Kirke, Julian Morris
Viper Club is a 2018 American drama film directed by Maryam Keshavarz and starring Susan Sarandon.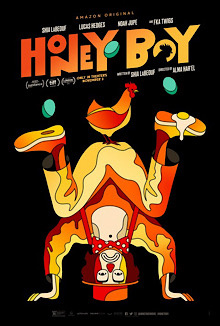 Starring:
Shia LaBeouf, Lucas Hedges, Noah Jupe, Byron Bowers
In 2005, Otis Lort is a movie star who has an extreme alcohol problem. He crashes his car and gets into a violent, drunken altercation with police.

Starring:
Devon Sawa, Bill Smitrovich, Tara Reid, Eric Mabius
Around the Fire is the deeply resonant story of a boy named Simon, who despite being raised in an upper-class Manhattan household with all its privileges--and restrictions--is haunted by the mysterious circumstances surrounding the death of his mother.
4
A Million Little Pieces (2018)

Starring:
Aaron Taylor-Johnson, Billy Bob Thornton, Odessa Young, Giovanni Ribisi
In 1993, following a drug-induced accidental fall, James Frey is brought home and packed off to a rehab center by his older brother Bob Frey, Jr.

Starring:
Mary Elizabeth Winstead, Aaron Paul, Nick Offerman, Megan Mullally
Kate Hannah (Mary Elizabeth Winstead), an elementary school teacher, arrives at work hungover and vomits in front of her class.

Starring:
Ryan Gosling, Summer Phoenix, Peter Meadows, Garret Dillahunt
Daniel Balint is a former Jewish yeshiva student, brilliant but troubled, who is now a fanatically violent neo-Nazi in New York in his early twenties.

Starring:
Billy Crudup, Robert Michael Kelly, Torben Brooks, Dierdre Lewis
Jesus' Son is a 1999 drama film that was adapted from the eponymous short story collection by Denis Johnson.
8
Down to the Bone (2004)

Starring:
Vera Farmiga, Hugh Dillon, Clint Jordan, Caridad 'La Bruja' De La Luz
Irene Morrison (Vera Farmiga), a working class mother of two boys, lives in Upstate New York and works as a supermarket cashier. She also harbors a cocaine addiction.

Starring:
Deborah Ann Woll, Luke Grimes, John Diehl, Rhys Coiro
Alice is a young investigative reporter who suffers a catastrophic loss when her boyfriend, Tom, commits suicide after the two of them have a fight.
10
A Child Lost Forever: the Jerry Sherwood Story (1992)

Starring:
Beverly D'Angelo, Dana Ivey, Michael McGrady, Max Gail
Teen-age mother (D'Angelo) is forced to give up her baby for adoption and, 19 years later, when she tries to contact her son, she learns that he died, under questionable circumstances when he was three years old.
11
Mickey and the Bear (2019)

Starring:
Camila Morrone, James Badge Dale, Calvin Demba, Ben Rosenfield
Mickey Peck is navigating through both life in her hometown in Anaconda, Montana, and her loving but volatile relationship with her single, veteran father Hank, whom she has to take responsibility for.

Starring:
Richard Lewis, Liza Harris, Liam Ahern, George Martin
A group of alcoholics meet up one night at a 12-step recovery meeting.

Starring:
Maggie Gyllenhaal, Ryan Simpkins, Sam Bottoms, Michelle Hurst
The story takes place in New Jersey.
14
Purgatory House (2004)


Starring:
Emma Roberts, James Franco, Jack Kilmer, Zoe Levin
Teddy (Jack Kilmer) and his best friend Fred (Nat Wolff), are teenage stoners. April (Emma Roberts) is at soccer practice when her friends laugh about their coach Mr.

Starring:
Paz de la Huerta, Vincent D'Onofrio, Bianca Hunter, Kevin Corrigan
The film tells five stories of a number of artists as they spend a single day in New York's famed bohemian home Chelsea Hotel, struggling with their arts and personal lives.
17
Endings, Beginnings (2019)

Starring:
Shailene Woodley, Jamie Dornan, Sebastian Stan, Matthew Gray Gubler
Endings, Beginnings is a 2019 romantic drama film, directed by Drake Doremus, from a screenplay he wrote alongside Jardine Libaire.
18
Carry on Abroad (1972)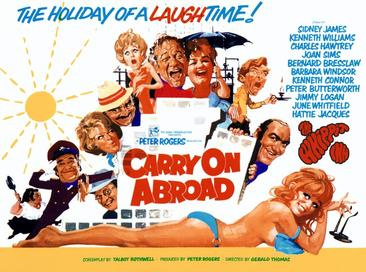 Starring:
Sidney James, Kenneth Williams, Charles Hawtrey, Joan Sims
The film opens with pub landlord and frequent holidaymaker Vic Flange (Sid James) openly flirting with the sassy saucepot widow Sadie Tompkins (Barbara Windsor) as his battleaxe wife, Cora (Joan Sims), looks on with disdain.