Movies Most Similar to Waves (2019)
Watch movies if you like Waves (2019).
52 items, 2338 votes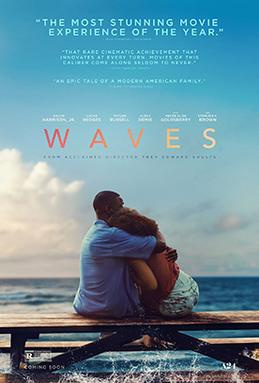 1
Words on Bathroom Walls (2020)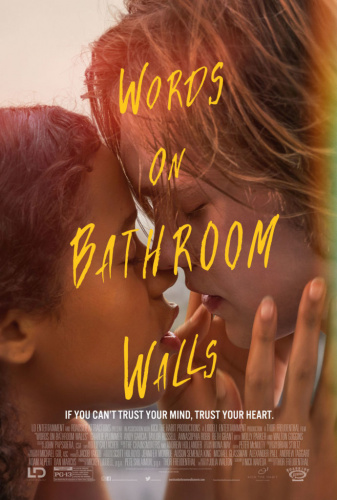 Starring:
Charlie Plummer, Andy Garcia, Taylor Russell, AnnaSophia Robb
Adam Petrizelli is a high school senior whose father left him and his mother, Beth. Beth is dating a man named Paul, whom Adam dislikes.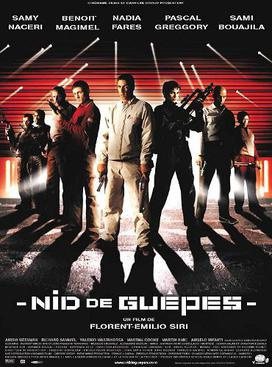 Starring:
Jude Law, Carrie Coon, Oona Roche, Charlie Shotwell
In the 1980s, Englishman Rory O'Hara and his American wife, Allison, live a middle-class life in New York City with their children Ben and Sam.

Starring:
Taylor John Smith, Michael Shannon, Carla Gugino, Zazie Beetz
Anthony is a standout player on his Manhattan high school's basketball team with seemingly everything going for him: a killer three-point shot, a loving girlfriend, and a chance at a scholarship to Cornell.
4
Personal Velocity (2002)

Starring:
Kyra Sedgwick, Parker Posey, Fairuza Balk, John Ventimiglia
Personal Velocity is a tale of three women who have reached a turning point in their lives.

Starring:
Peter Berg, Vincent D'Onofrio, Noah Wyle, Peter Coyote
Tom Warren returns home from Berkeley College where he dropped out.

Starring:
Conor Donovan, Jesse Camacho, Zoe Weizenbaum, Annabella Sciorra
The film explores adolescent issues through the minds of three friends and their reactions after a boy named Rudy Carges (Conor Donovan) is killed in a tree house set on fire by local bullies Jeff and Kenny, who carelessly didn't find out he was inside until too late.
7
The Cat and the Moon (2019)

Starring:
Skyler Gisondo, Alex Wolff, Stefania LaVie Owen, Mike Epps
The Cat and the Moon is a 2019 American coming-of-age drama film written and directed by Alex Wolff, who stars alongside Mike Epps, Skyler Gisondo, Tommy Nelson, Patricia Pinto, and Stefania LaVie Owen.

Starring:
Sasha Lane, Shia LaBeouf, Riley Keough, McCaul Lombardi
Star is a teenager living in Muskogee, Oklahoma.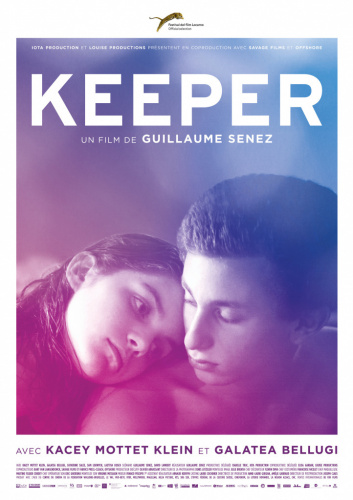 Starring:
Kacey Mottet Klein, Galatéa Bellugi, Laetitia Dosch, Catherine Salée
Keeper is a 2015 internationally co-produced drama film directed by Guillaume Senez.

Starring:
Vincent Kartheiser, Taryn Manning, Arliss Howard, Mare Winningham
In a small town of rolling fields and endless skies, isolated 16-year-old Mason Mullich lives in a world where families exist in fragmented silence and love seems to have gone missing.
11
Everybody's All-american (1988)

Starring:
Jessica Lange, Dennis Quaid, Timothy Hutton, John Goodman
Genres:
Drama, Romance, Sport
Gavin Grey (Dennis Quaid) is a 1950s star athlete known by the moniker "The Grey Ghost," who plays football at the [fictional] University of Louisiana.

Starring:
Abbie Cornish, Sam Worthington, Lynette Curran, Damian de Montemas
Heidi, a pretty teenager living in the Canberra suburbs, flees home after her mother, Nicole, finds her trying to seduce Nicole's boyfriend.

Starring:
Denzel Washington, Milla Jovovich, Ray Allen, Rosario Dawson
Jesus Shuttlesworth (Ray Allen), the top high school basketball player in the United States, is being pursued by the top college basketball programs in the nation.
14
Mother and Child (2009)

Starring:
Naomi Watts, Annette Bening, Kerry Washington, Alexandria M. Salling
When she was 14, Karen became pregnant and gave her daughter up for adoption. The decision to give up her child has always haunted her.

Starring:
Nick Robinson, Common, Cary Elwes, Devon Bostick
Charlie is a troublesome 18-year-old who breaks out of a youth drug treatment clinic. He hitchhiked and is picked up by a man and his sick mother.

Starring:
Robert Carlyle, Juliet Aubrey, James Nesbitt, Sophie Okonedo
Genres:
Drama, Romance, Sport
Go Now is a 1995 television film directed by Michael Winterbottom and starring Robert Carlyle as an MS-afflicted soccer player/construction worker struggling with the onset of multiple sclerosis.
17
The Safety of Objects (2001)

Starring:
Glenn Close, Dermot Mulroney, Mary Kay Place, Patricia Clarkson
The Safety of Objects is a 2001 American drama film based upon a collection of short stories of the same name written by A. M. Homes and published in 1990.

Starring:
Devon Bostick, Rachel Blanchard, Louca Tassone, Kenneth Welsh
High school French teacher Sabine reads to her class as a translation exercise a French newspaper report of a terrorist who planted a bomb in the airline luggage of his pregnant girlfriend.

Starring:
Demián Bichir, José Julián, Eddie 'Piolin' Sotelo, Joaquín Cosio
Carlos Galindo works as a gardener in Los Angeles with his partner, Blasco. His son, Luis, studies at high school.

Starring:
Ryan Gosling, Michelle Williams, John Doman, Faith Wladyka
Dean (Ryan Gosling) is a hopeless-romantic high-school dropout, working for a moving company in Brooklyn.