Movies Most Similar to Simon's Got a Gift (2019)
Watch these movies if you like Simon's Got a Gift (2019).
20 items, 569 votes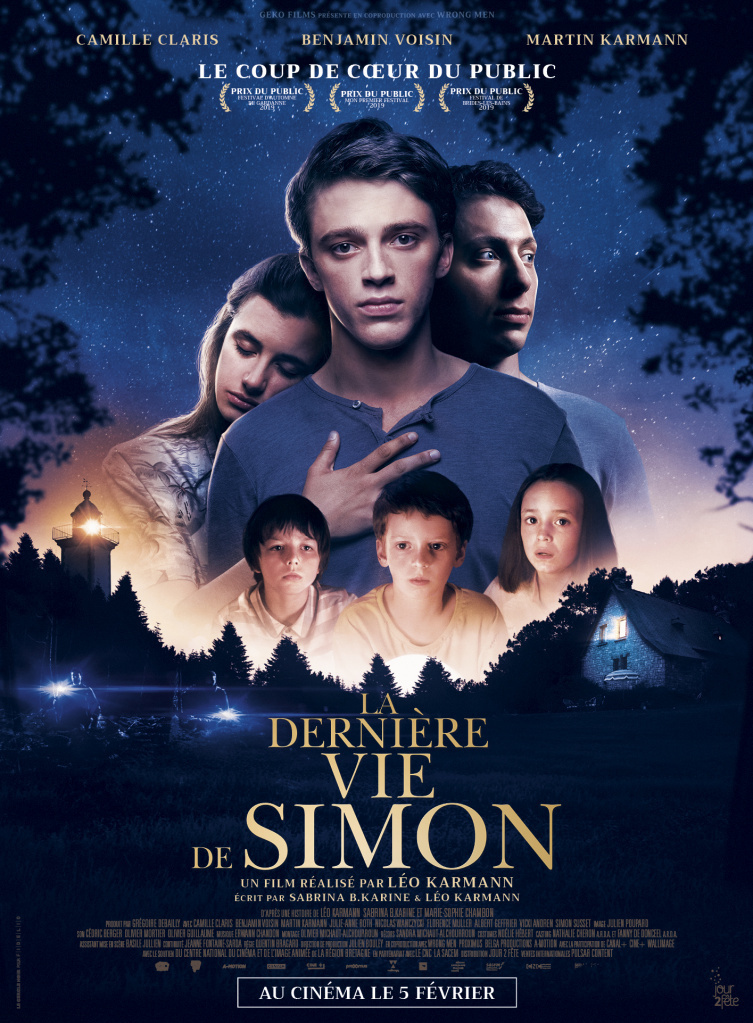 1
Running for Grace (2018)
Starring:
Jim Caviezel, Matt Dillon, Ryan Potter, Juliet Mills
The film is set in the Kona Coffee Belt of Hawaii during the 1920s. Japanese immigrant laborers and the white upperclass live in a rigidly classist society.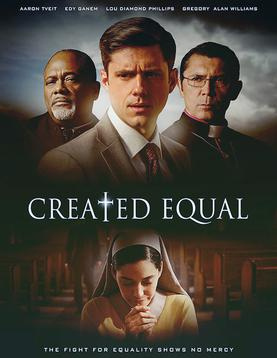 Starring:
Nicholas Hoult, Kristen Stewart, Vernetta Lopez, Scott Lawrence
Genres:
Drama, Romance, Sci-Fi
In a futuristic dystopian utopia, citizens, known as "members", live under the Collective, the legislative body which monitors and controls the people's actions.

Starring:
Félix Lefebvre, Benjamin Voisin, Philippine Velge, Valeria Bruni Tedeschi
While boating, Alexis's boat capsizes and almost drowns before being rescued by David, who ultimately ends up as the friend of his dreams.

Starring:
Nick Robinson, Common, Cary Elwes, Devon Bostick
Charlie is a troublesome 18-year-old who breaks out of a youth drug treatment clinic. He hitchhiked and is picked up by a man and his sick mother.

Starring:
Sean Bury, Anicée Alvina, Ronald Lewis, Toby Robins
In this teen romance, a neglected 15-year-old English boy named Paul Harrison (Sean Bury), living in Paris with his wealthy businessman father, befriends an orphaned 14-year-old French girl named Michelle Latour (Anicée Alvina).

Starring:
Joseph Vijay, Suriya, Ramesh Khanna, Devayani
Genres:
Comedy, Drama, Romance
Aravindan, Chandru and Krishnamoorthy value friendship over everything else, even family. For this reason, Chandru resists the advances of Aravindan's sister Amutha.

Starring:
Ignacio Rogers, Esteban Masturini, Joaquín Parada, Blas Finardi Niz
Esteros is a 2016 international co-production drama film directed by Papu Curotto.

Starring:
Michael Gambon, Danny Lee Wynter, Rupert Penry-Jones, Kelly Reilly
The play revolves around the character of Joe (who is also the narrator), a teenager who has just left school and finds himself employed by Elliot Graham, an agoraphobic billionaire.
9
Christmas Connection (2017)

Starring:
Brooke Burns, Tom Everett Scott, Sophie Neudorf, Micheline Marchildon
Genres:
Drama, Family, Romance
Flight attendant Sydney (Brooke Burns) is tasked with looking after Leah, an eight-year-old unaccompanied minor flying back to Chicago after visiting family.
10
Racer and the Jailbird (2017)

Starring:
Matthias Schoenaerts, Adèle Exarchopoulos, Eric De Staercke, Jean-Benoît Ugeux
Genres:
Crime, Drama, Romance
In flashback Gigi as a boy is running from the police and his own father threatens to release attack dogs on him.

Starring:
Daniel Radcliffe, Teresa Palmer, Lee Cormie, Christian Byers
This film is a coming of age picture for the four main characters, and how their lives change over one Christmas holiday. The film is set in late 1960s Australia.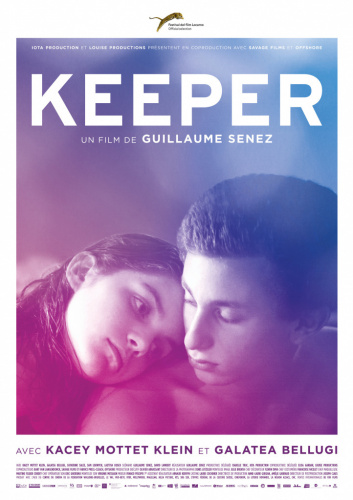 Starring:
Kacey Mottet Klein, Galatéa Bellugi, Laetitia Dosch, Catherine Salée
Keeper is a 2015 internationally co-produced drama film directed by Guillaume Senez.

Starring:
Jérémie Elkaïm, Stéphane Rideau, Marie Matheron, Dominique Reymond
Upper-middle class Mathieu, is spending his summer vacation on the French coast before beginning studies in the autumn to become an architect.
14
A Shine of Rainbows (2009)

Starring:
Connie Nielsen, Aidan Quinn, John Bell, Jack Gleeson
During the 1960s, young orphan Tomás (John Bell) is harassed and ridiculed for his small size, timidity and stuttering by the other children in his orphanage.

Starring:
Stephanie Andujar, Hana Colley, Geena Davis, Hannah Gross
Genres:
Drama, Romance, Sci-Fi
Around the year 2050, 85-year-old Marjorie (Smith) is experiencing the first symptoms of Alzheimer's disease.
16
The Lovers on the Bridge (1991)

Starring:
Juliette Binoche, Denis Lavant, Klaus-Michael Grüber, Marion Stalens
Set around the Pont Neuf, Paris's oldest bridge, while it was closed for repairs, Les Amants du Pont-Neuf depicts a love story between two young vagrants Alex (Denis Lavant) and Michèle (Juliette Binoche).
17
Carry on Abroad (1972)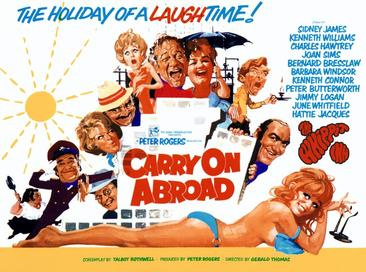 Starring:
Sidney James, Kenneth Williams, Charles Hawtrey, Joan Sims
The film opens with pub landlord and frequent holidaymaker Vic Flange (Sid James) openly flirting with the sassy saucepot widow Sadie Tompkins (Barbara Windsor) as his battleaxe wife, Cora (Joan Sims), looks on with disdain.
18
His Secret Life (2001)

Starring:
Margherita Buy, Stefano Accorsi, Serra Yilmaz, Gabriel Garko
When Antonia's husband Massimo is killed in a car accident, she accidentally discovers that he has been having a same-sex affair with a produce wholesaler named Michele.

Starring:
Benjamin Walker, Teresa Palmer, Alexandra Daddario, Maggie Grace
Travis Shaw (Benjamin Walker) is a veterinarian, living in the city of Wilmington, NC, who falls in love on his first meeting with Gabby Holland (Teresa Palmer), who has moved into the house next door.

Starring:
Yaniss Lespert, Pierre Mignard, Marie Bunel, Rodolphe Pauly
Leo (Pierre Mignard), is the eldest of four brothers. Marcel (Yannis Lespert), age 10, is the youngest. With their young parents, they are a happy and close-knit family.