Most Similar Movies to Which Way to the Front? (1970)
Watch these movies if you like Which Way to the Front? (1970).
10 items, 224 votes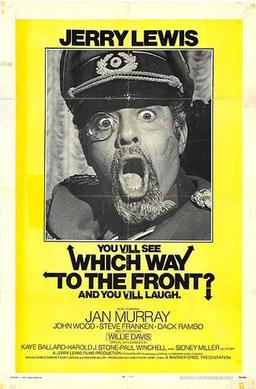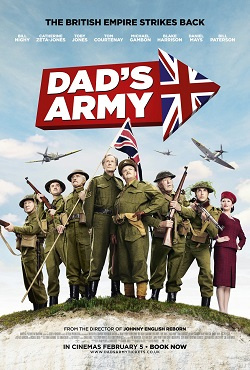 Starring:
Mark Tandy, Russell Balogh, Andrew Havill, Heinz
In the spring of 1944, German forces work to secure intelligence about the upcoming Allied invasion, after one of their spies is intercepted in London by MI5 agents, Major Cunningham and Captain Meeks.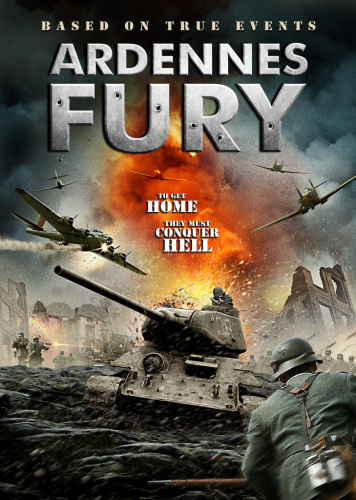 Starring:
Tom Stedham, Bill Voorhees, Tino Struckmann, Larry Gamell Jr.
Ardennes Fury (also known as Battle of the Ardennes: Fury) is a 2014 direct-to-video war film directed by Joseph J. Lawson.

Starring:
John Belushi, Dan Aykroyd, Treat Williams, Nancy Allen
Genres:
Action, Comedy, War
On Saturday, December 13, 1941, at 7:01 a. m. (six days after the attack on Pearl Harbor), a Japanese submarine surfaces off the Californian coast.
4
Two Men Went to War (2002)

Starring:
Kenneth Cranham, Leo Bill, Derek Jacobi, Anthony Valentine
Genres:
Comedy, Drama, War
Sergeant Peter King and Private Leslie Cuthbertson of the Royal Army Dental Corps passionately desire to see active service, but are held back.

Starring:
Jerry Lewis, Susan Oliver, Roger C. Carmel, Deanna Lund
Bo Hooper, a clown, finds himself unemployed when the circus where he works suddenly closes.
6
The Chef, the Actor, the Scoundrel (2013)

Starring:
Ye Liu, Hanyu Zhang, Bo Huang, Jing Liang
Genres:
Action, Comedy, Drama
The film is set in China in the 1940s during the Second Sino-Japanese War.

Starring:
Pauly Shore, Lori Petty, Andy Dick, David Alan Grier
The film begins as two slackers, Bones Conway (Pauly Shore) and Jack Kaufman (Andy Dick) work at "Crazy Boys" discount electronics store in Glendale, California.
8
A Farewell to Fools (2013)

Starring:
Gérard Depardieu, Harvey Keitel, Laura Morante, Bogdan Iancu
Genres:
Comedy, Drama, War
Set during World War II, somewhere in Romania, a German soldier is found dead near a village, and the local authorities must find the culprit or they will all be shot by Nazis the following morning.
9
To Be or Not to Be (1983)

Starring:
Mel Brooks, Anne Bancroft, Ronny Graham, Estelle Reiner
Genres:
Comedy, Drama, War
To Be or Not to Be is a 1983 American war comedy film directed by Alan Johnson, produced by Mel Brooks, and starring Mel Brooks, Anne Bancroft, Tim Matheson, Charles Durning, Christopher Lloyd, and José Ferrer.
10
Carry on Abroad (1972)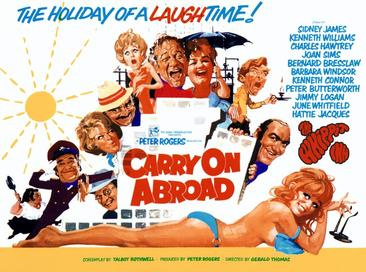 Starring:
Sidney James, Kenneth Williams, Charles Hawtrey, Joan Sims
The film opens with pub landlord and frequent holidaymaker Vic Flange (Sid James) openly flirting with the sassy saucepot widow Sadie Tompkins (Barbara Windsor) as his battleaxe wife, Cora (Joan Sims), looks on with disdain.