More Movies Like Kelly's Heroes (1970)
Watch these movies if you like Kelly's Heroes (1970).
14 items, 340 votes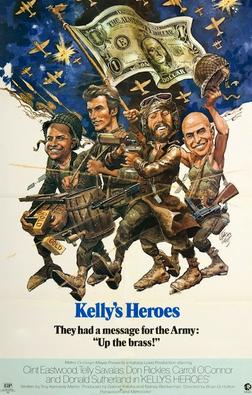 1
The Monuments Men (2014)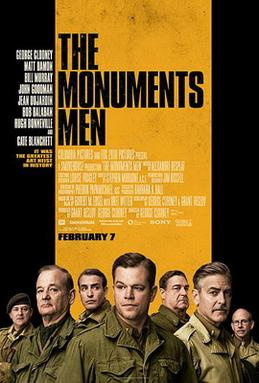 Starring:
George Clooney, Matt Damon, Bill Murray, Cate Blanchett
Genres:
Comedy, Drama, History
In 1943, the Allies are making good progress driving back the Axis powers in Italy.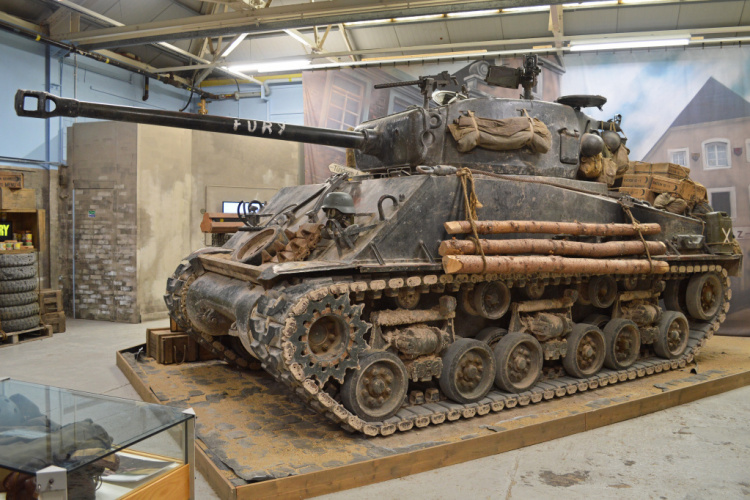 Starring:
Brad Pitt, Shia LaBeouf, Logan Lerman, Michael Peña
Genres:
Action, Drama, War
In the beginning of the film, a prologue says Allied tanks were defeated by the more advanced German tanks.
3
Escape to Athena (1979)

Starring:
Roger Moore, Telly Savalas, David Niven, Stefanie Powers
Genres:
Action, Adventure, Comedy
In 1944, Allied prisoners at a POW camp on an unnamed Greek island are forced to excavate ancient artifacts.
4
Two Men Went to War (2002)

Starring:
Kenneth Cranham, Leo Bill, Derek Jacobi, Anthony Valentine
Genres:
Comedy, Drama, War
Sergeant Peter King and Private Leslie Cuthbertson of the Royal Army Dental Corps passionately desire to see active service, but are held back.
5
Saving Private Ryan (1998)

Starring:
Tom Hanks, Matt Damon, Tom Sizemore, Edward Burns
Saving Private Ryan is a 1998 American epic war film directed by Steven Spielberg and written by Robert Rodat.
6
The Dirty Dozen: the Fatal Mission (1988)

Starring:
Telly Savalas, Ernest Borgnine, Hunt Block, Matthew Burton
Genres:
Action, Adventure, War
The Dirty Dozen: The Fatal Mission is a 1988 made-for-TV film directed by Lee H. Katzin, and is the third sequel to the 1967 film The Dirty Dozen.
7
A Bridge Too Far (1977)

Starring:
Sean Connery, Ryan O'Neal, Michael Caine, Laurence Olivier
Genres:
Drama, History, War
Operation Market Garden envisions 35,000 men being flown 300 miles (480 km) from air bases in England and dropped behind enemy lines in the Netherlands.
8
Which Way to the Front? (1970)

Starring:
Jerry Lewis, Jan Murray, John Wood, Steve Franken
Brendan Byers III is a rich playboy who enlists to fight in the war against the Axis powers, but is classified 4-F.

Starring:
Laurence Fox, Louis Dempsey, Lucy Gaskell, Coral Beed
Genres:
Action, Adventure, Drama
The film is set against the backdrop of World War II, during Operation Market Garden, the largest full scale airborne invasion in history.
10
You Can't Win 'em All (1970)

Starring:
Tony Curtis, Charles Bronson, Michèle Mercier, Patrick Magee
Genres:
Action, Adventure, Comedy
The setting is the time of the Greco-Turkish War (1919–1922), and the end of the Ottoman Empire.

Starring:
Tamlyn Tomita, Lane Nishikawa, Greg Watanabe, Mark Dacascos
In 1953, Jimmy Takata (Nishikawa) suffers from "battle fatigue" (posttraumatic stress disorder), to the great concern of his wife, Mary (Tomita).
12
The Pentagon Wars (1998)

Starring:
Kelsey Grammer, Cary Elwes, Viola Davis, John C. McGinley
Major General Partridge (Kelsey Grammer) is in charge of the Bradley Fighting Vehicle project, which has been in development for seventeen years at a cost of $14 billion.

Starring:
Jean-Paul Belmondo, Jacques Villeret, Michel Constantin, Michel Creton
Genres:
Action, Comedy, Drama
In French Tunisia, during the Second World War, a convoy of the French Foreign Legion is charged to recover gold bars of six billion francs from a bank in El Ksour in order to bring them into a safe place for the French government.
14
The Eagle Has Landed (1976)

Starring:
Michael Caine, Donald Sutherland, Robert Duvall, Jenny Agutter
Genres:
Adventure, Drama, Thriller
Admiral Canaris, head of German military intelligence, is ordered by Adolf Hitler to make a feasibility study into capturing the British Prime Minister Winston Churchill.