Movies You Should Watch If You Like Catch-22 (1970)
Watch these movies if you like Catch-22 (1970).
23 items, 700 votes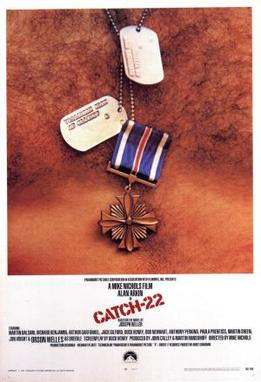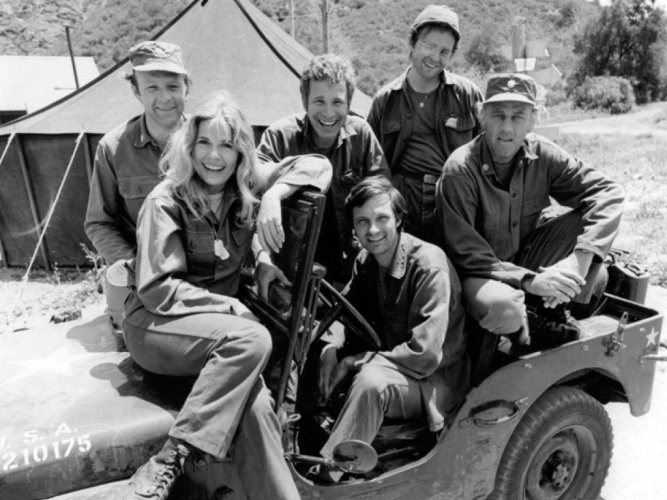 Starring:
Donald Sutherland, Elliott Gould, Tom Skerritt, Sally Kellerman
Genres:
Comedy, Drama, War
The personnel at the 4077 MASH unit deal with the horrors of the Korean War and the stresses faced in surgery by whatever means.
2
Slaughterhouse-five (1972)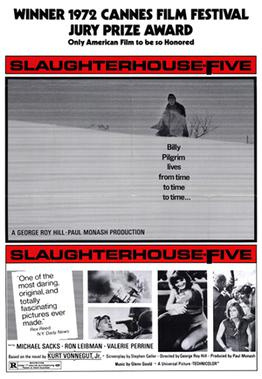 Starring:
Michael Sacks, Ron Leibman, Eugene Roche, Sharon Gans
Genres:
Comedy, Drama, Sci-Fi
In Ilium, New York, the middle-aged Billy Pilgrim writes a letter to the editor claiming to have become "unstuck in time"; he finds himself as a young man behind enemy lines in Belgium during World War II, where he and a number of other American troops are captured by the Germans.

Starring:
Giancarlo Giannini, Fernando Rey, Shirley Stoler, Elena Fiore
Genres:
Comedy, Drama, War
The picaresque story follows its protagonist, Pasqualino (Giannini), a dandy and small-time hood in Naples in Fascist and World War II Italy.
4
The Monuments Men (2014)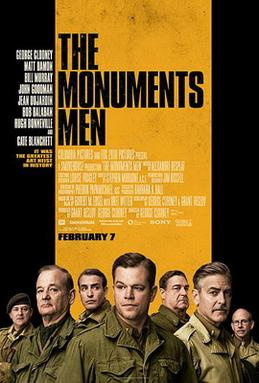 Starring:
George Clooney, Matt Damon, Bill Murray, Cate Blanchett
Genres:
Comedy, Drama, History
In 1943, the Allies are making good progress driving back the Axis powers in Italy.

Starring:
Ryan Phillippe, Abbie Cornish, Joseph Gordon-Levitt, Rob Brown
U. S. Army Staff Sergeant Brandon King (Ryan Phillippe) leads a squad stationed in Tikrit during the Iraq War.

Starring:
Diego Abatantuono, Claudio Bigagli, Giuseppe Cederna, Claudio Bisio
Genres:
Comedy, Drama, War
In 1941, one year after Italy joined Germany against the Allies in World War II, a small group of misfit Italian soldiers is sent to a small Greek island in the Aegean Sea for four months of lookout duty.

Starring:
James Coburn, Maximilian Schell, James Mason, David Warner
The movie opens with a German children's song, "Hänschen klein", mixed with black-and-white footage of prewar and war scenes.
8
Merry Christmas Mr. Lawrence (1983)

Starring:
David Bowie, Tom Conti, Ryuichi Sakamoto, Takeshi Kitano
The film deals with the relationships among four men in a Japanese prisoner of war camp during the Second World War — Major Jack Celliers (Bowie), a rebellious South African officer with a guilty secret from his youth; Captain Yonoi (Sakamoto), the young camp commandant; Lieutenant Colonel John Lawrence (Conti), a British officer who has lived in Japan and speaks Japanese fluently; and Sergeant Hara (Kitano), who is brutal, yet humane in some ways and with whom Lawrence develops an unlikely friendship.
9
Miracle at St. Anna (2008)

Starring:
Derek Luke, Michael Ealy, Laz Alonso, Omar Benson Miller
Genres:
Action, Drama, War
Miracle at St. Anna is a 2008 American–Italian epic war film directed by Spike Lee, and written by James McBride, based on McBride's 2003 novel of the same name.

Starring:
Branko Djuric, Rene Bitorajac, Filip Sovagovic, Georges Siatidis
Genres:
Comedy, Drama, War
Two wounded soldiers, a Bosniak (Čiki, portrayed by Branko Đurić) and a Bosnian Serb (Nino, portrayed by Rene Bitorajac) are caught between their lines in the no man's land, in a struggle for survival.
11
Tora! Tora! Tora! (1970)

Starring:
Martin Balsam, Sô Yamamura, Jason Robards, Joseph Cotten
Genres:
Action, Drama, History
In August 1939, the United States imposes a trade embargo on a belligerent Japan, severely limiting raw materials.

Starring:
Colin Farrell, Matthew Davis, Clifton Collins Jr., Tom Guiry
In September 1971, the US is losing the Vietnam War. Roland Bozz, a draftee opposed to the war, is an unruly soldier with no respect for authority.
13
Devils on the Doorstep (2000)

Starring:
Wen Jiang, Kenya Sawada, Hongbo Jiang, Teruyuki Kagawa
Genres:
Comedy, Drama, War
In a small village named Rack-Armor Terrace in Hebei, at the foot of the Great Wall of China, a local peasant called Ma Dasan (played by Jiang Wen) is caught by surprise when a man bursts into his home one night and deposits two men in gunnysacks, instructing him at gunpoint to keep them captive but alive for the next few days and interrogate them.
14
El Alamein - the Line of Fire (2002)

Starring:
Paolo Briguglia, Pierfrancesco Favino, Luciano Scarpa, Emilio Solfrizzi
The film opens in October 1942, when young Private Serra (Paolo Briguglia), a university student from Palermo who has volunteered for the Army, is sent to join his assignment in the 28th Infantry Regiment of the 17th Infantry Division Pavia, deployed near Naqb Rala (El Alamein).

Starring:
Predrag 'Miki' Manojlovic, Lazar Ristovski, Mirjana Jokovic, Slavko Stimac
Genres:
Comedy, Drama, War
In the early morning of 6 April 1941 in Belgrade, the capital of the Kingdom of Yugoslavia, two roguish bon vivants Petar Popara, nicknamed Crni (Blacky) and Marko Dren are heading home.
16
Buffalo Soldiers (2001)

Starring:
Joaquin Phoenix, Anna Paquin, Ed Harris, Scott Glenn
Genres:
Comedy, Crime, Drama
In 1989, U. S. Army Supply Specialist Ray Elwood is a disillusioned soldier stationed in Stuttgart, West Germany.
17
The Thin Red Line (1998)

Starring:
Jim Caviezel, Sean Penn, Nick Nolte, Kirk Acevedo
The Thin Red Line is a 1998 American epic war film written and directed by Terrence Malick.

Starring:
Benjamin Bratt, Joseph Fiennes, James Franco, Robert Mammone
Genres:
Action, Drama, War
In 1945, American forces were closing in on the Japanese-occupied Philippines.

Starring:
Matthew Modine, Eric Stoltz, Tate Donovan, D.B. Sweeney
Genres:
Action, Drama, War
In May 1943, the crew of the Memphis Belle, a Boeing B-17 Flying Fortress of the US Army Air Force, are grounded in England while their aircraft is repaired.
20
Carry on Abroad (1972)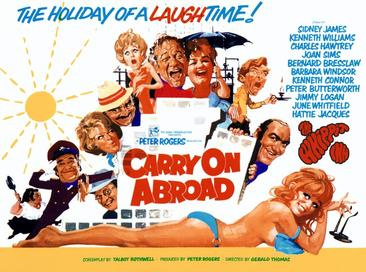 Starring:
Sidney James, Kenneth Williams, Charles Hawtrey, Joan Sims
The film opens with pub landlord and frequent holidaymaker Vic Flange (Sid James) openly flirting with the sassy saucepot widow Sadie Tompkins (Barbara Windsor) as his battleaxe wife, Cora (Joan Sims), looks on with disdain.