Movies to Watch If You Like Junior Bonner (1972)
Movies similar to Junior Bonner (1972).
15 items, 393 votes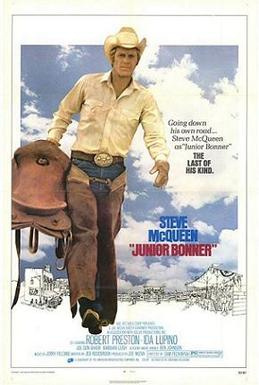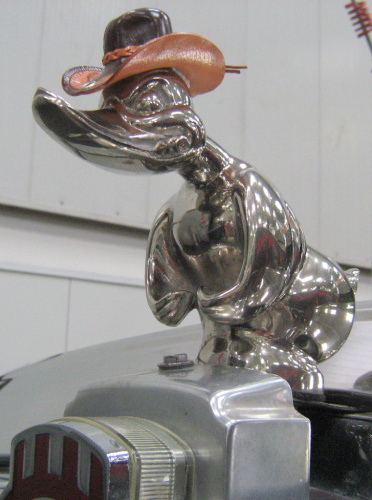 Starring:
Kris Kristofferson, Ali MacGraw, Ernest Borgnine, Burt Young
In the Arizona desert, truck driver Martin "Rubber Duck" Penwald is passed by a woman in a Jaguar XK-E, which leads to an encounter with a state trooper.
2
The Ballad of Cable Hogue (1970)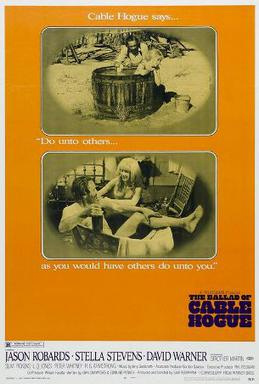 Starring:
Jason Robards, Stella Stevens, David Warner, Strother Martin
Genres:
Comedy, Drama, Romance
Cable Hogue is isolated in the desert, awaiting his partners, Taggart and Bowen, who are scouting for water.

Starring:
Dustin Hoffman, Susan George, Peter Vaughan, T.P. McKenna
Genres:
Crime, Drama, Thriller
After securing a grant to study stellar structures, American applied mathematician David Sumner moves with his glamorous young English wife Amy to her home village of Wakely in the Cornish countryside.

Starring:
Tom Laughlin, Delores Taylor, Clark Howat, Victor Izay
Genres:
Action, Drama, Western
Billy Jack is a "half-breed" American Navajo, a Green Beret Vietnam War veteran, and a hapkido master.

Starring:
Steve McQueen, Ali MacGraw, Ben Johnson, Sally Struthers
Genres:
Action, Crime, Thriller
The Getaway is a 1972 American action thriller film based on the 1958 novel by Jim Thompson.

Starring:
Laura Linney, Philip Seymour Hoffman, Philip Bosco, Peter Friedman
After drifting apart emotionally over the years, two single siblings — Jon (Philip Seymour Hoffman) and Wendy (Laura Linney), the younger of the two — band together to care for their estranged, elderly father, Lenny (Philip Bosco), who is rapidly slipping into dementia.
7
Bring Me the Head of Alfredo Garcia (1974)

Starring:
Warren Oates, Isela Vega, Robert Webber, Gig Young
Genres:
Action, Crime, Drama
Teresa, the pregnant teenage daughter of a powerful Mexican crime lord known only as El Jefe (Spanish for ''The Boss''), is summoned before her father and interrogated as to the identity of her unborn child's father.
8
The Longest Ride (2015)

Starring:
Scott Eastwood, Britt Robertson, Alan Alda, Jack Huston
Professional bull rider Luke Collins (Scott Eastwood) meets Sophia Danko (Britt Robertson), an art student at Wake Forest University, after she attends a show.

Starring:
Greg Kinnear, Willem Dafoe, Maria Bello, Rita Wilson
Genres:
Biography, Crime, Drama
Auto Focus is a 2002 American biographical film directed by Paul Schrader and starring Greg Kinnear and Willem Dafoe.
10
The Killer Elite (1975)

Starring:
James Caan, Robert Duvall, Arthur Hill, Bo Hopkins
Genres:
Action, Crime, Thriller
Mike Locken and George Hansen are longtime friends and professional partners, agents of Communications Integrity (ComTeg), a private intelligence agency that handles covert assignments for the CIA.
11
Down in the Valley (2005)

Starring:
Edward Norton, Evan Rachel Wood, David Morse, Rory Culkin
Genres:
Drama, Romance, Thriller
In the San Fernando Valley, rebellious teenager October "Tobe" takes a walk with her younger brother, Lonnie.

Starring:
James Coburn, Maximilian Schell, James Mason, David Warner
The movie opens with a German children's song, "Hänschen klein", mixed with black-and-white footage of prewar and war scenes.

Starring:
Josh Brolin, Miles Teller, Jeff Bridges, Jennifer Connelly
Genres:
Action, Biography, Drama
Eric Marsh, superintendent of Fire and Rescue Crew 7 in Prescott, Arizona, receives a call to a wildfire.
14
Carry on Abroad (1972)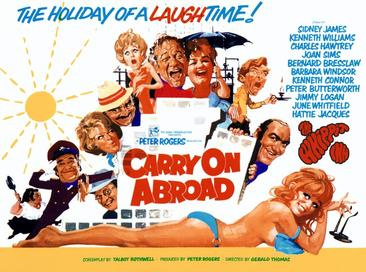 Starring:
Sidney James, Kenneth Williams, Charles Hawtrey, Joan Sims
The film opens with pub landlord and frequent holidaymaker Vic Flange (Sid James) openly flirting with the sassy saucepot widow Sadie Tompkins (Barbara Windsor) as his battleaxe wife, Cora (Joan Sims), looks on with disdain.

Starring:
John Travolta, Debra Winger, Scott Glenn, Madolyn Smith Osborne
Genres:
Drama, Romance, Western
Urban Cowboy is a 1980 American romantic Western film directed by James Bridges.