Movies Like Switched for Christmas (2017)
Movies like Switched for Christmas (2017).
12 items, 294 votes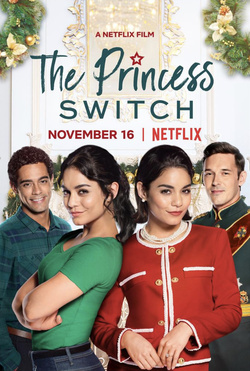 1
Accidentally in Love (2011)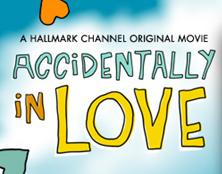 Starring:
Jennie Garth, Ethan Erickson, Fred Willard, Marilu Henner
Genres:
Comedy, Drama, Romance
Eddie Avedon's shot at a prestigious movie part, his ticket out of playing Mulligan the bunny in a children's TV show, is ruined after a car accident with single mother Annie Benchley, which keeps haunting them.
2
The Nanny Express (2008)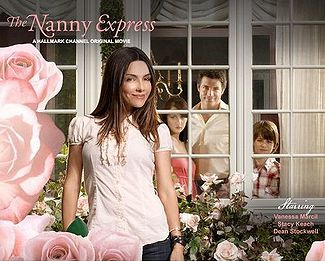 Starring:
Vanessa Marcil, Brennan Elliott, Stacy Keach, Natalie Dreyfuss
Genres:
Comedy, Drama, Family
After the passing of their mother three years prior, Ben and Emily have driven their father David crazy by driving away 20 nannies with sabotaged appliances and Ben's pet rat in the clothes.
3
The Most Wonderful Time of the Year (2008)

Starring:
Brooke Burns, Henry Winkler, Warren Christie, Connor Christopher Levins
Genres:
Comedy, Drama, Family
Ralph is a retired police officer who has worked as a New York cop for over 38 years. He plans on visiting his niece Jennifer in Naperville, Illinois for the holidays.
4
A Family Thanksgiving (2010)

Starring:
Daphne Zuniga, Dan Payne, Gina Holden, Kennedi Clements
Genres:
Comedy, Drama, Fantasy
Claudia (Daphne Zuniga) is a successful trial attorney who graduated at the top of her class from Harvard Law School.

Starring:
Kaden Billin, Mark Brocksmith, Annalaya Brown, Dean Cain
Genres:
Drama, Family, Sci-Fi
12-year-old Riley Ann Taylor recently lost her grandfather, who died right in front of her while teaching her how to play soccer.
6
Christmas at Pemberley Manor (2018)

Starring:
Jessica Lowndes, Michael Rady, Cole Gleason, Maddie McCormick
As Christmas approaches, Elizabeth Bennett, a New York event planner, is sent to a quaint, small town to organize their holiday festival.
7
A Bride for Christmas (2012)

Starring:
Arielle Kebbel, Andrew W. Walker, Kimberley Sustad, Sage Brocklebank
After Jessie calls off her third engagement, she swears off serious relationships until she finds the one.
8
A Merry Christmas Match (2019)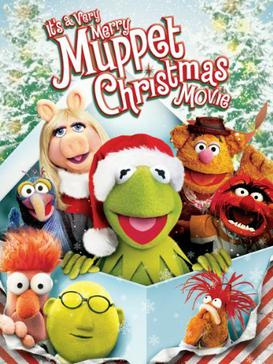 Starring:
Ashley Newbrough, Kyle Dean Massey, Lindsey Gort, John DeLuca
Corey lives in a ski village where she works at an antique shop.
9
Christmas Under Wraps (2014)

Starring:
Candace Cameron Bure, David O'Donnell, Robert Pine, Kendra Mylnechuk
Genres:
Comedy, Drama, Romance
When a doctor doesn't get the position she wanted, she ends up moving to a remote Alaskan town.
10
Trading Christmas (2011)

Starring:
Tom Cavanagh, Faith Ford, Gil Bellows, Gabrielle Miller
Three years after her husband died, Emily Spengler (Faith Ford), a 2nd grade teacher in the small Washington town of South Woodbourne, is preparing for the arrival of her daughter, Heather (Emma Lahana), who is attending school at Boston College.
11
Carry on Abroad (1972)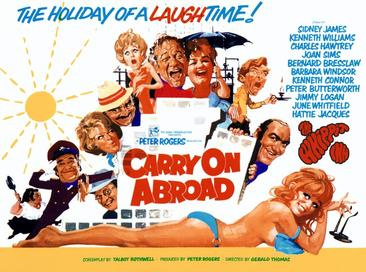 Starring:
Sidney James, Kenneth Williams, Charles Hawtrey, Joan Sims
The film opens with pub landlord and frequent holidaymaker Vic Flange (Sid James) openly flirting with the sassy saucepot widow Sadie Tompkins (Barbara Windsor) as his battleaxe wife, Cora (Joan Sims), looks on with disdain.
12
Gift of the Magi (2010)

Starring:
Marla Sokoloff, Mark Webber, Michelle Beamish, Glynis Casson
Newly wed true lovers Jim and Della Young can barely afford moving into to their new apartment, especially when the second-hand car breaks down.