Movies Most Similar to Tempting Fate (2019)
Movies similar to Tempting Fate (2019).
19 items, 561 votes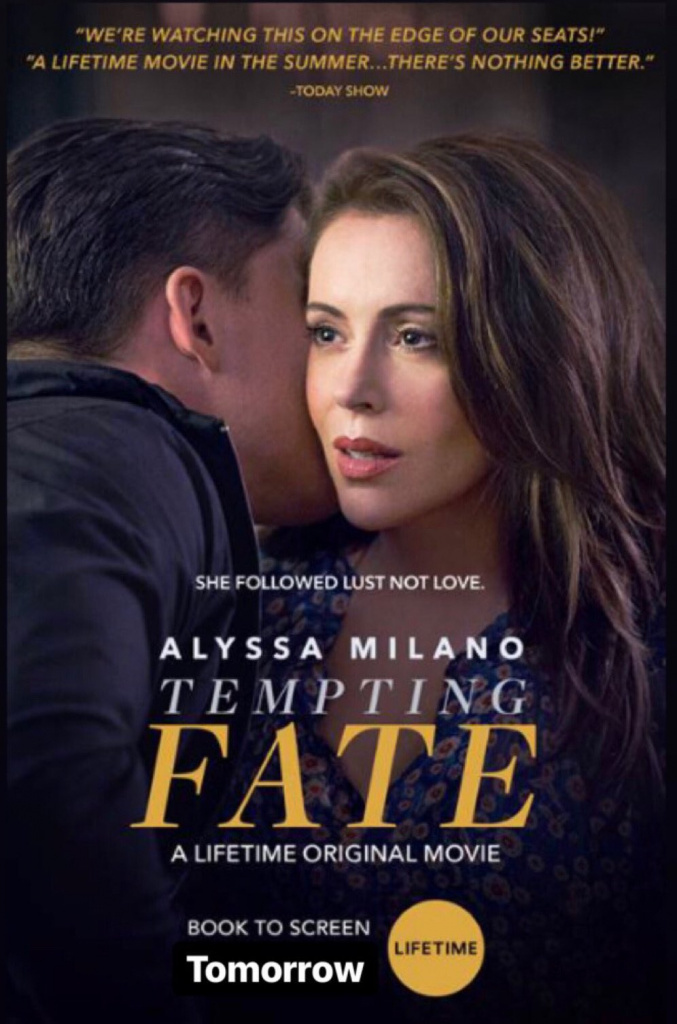 1
Walking the Halls (2012)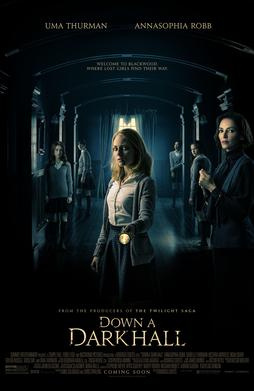 Starring:
Jamie Luner, Caitlin Thompson, Al Sapienza, Marie Avgeropoulos
Set in the area of Los Angeles, the film focuses on 18-year-old high school senior student Casey Benson (Caitlin Thompson).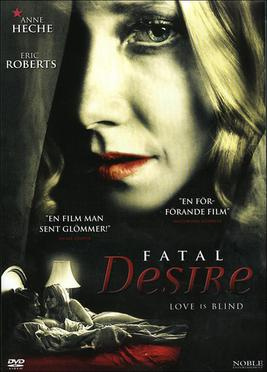 Starring:
Anne Heche, Eric Roberts, Kathleen York, Melyssa Ade
Genres:
Crime, Drama, Mystery
Joe is a newly divorced, single dad in his forties living in Atlantic City, New Jersey.

Starring:
Alyssa Milano, Jason Gedrick, Janet Wright, Gabriel Hogan
Genres:
Biography, Crime, Drama
The story is narrated by an adult Nino Montanari, who reminisces on his family history. Brooklyn, New York, ca.

Starring:
Brittany Murphy, Jason Lewis, Christian Oliver, Diana Scarwid
Genres:
Drama, Mystery, Romance
The movie revolves around former child star Cilla McGowan (Murphy), who has found more satisfying work restoring old houses.
5
Sundays at Tiffany's (2010)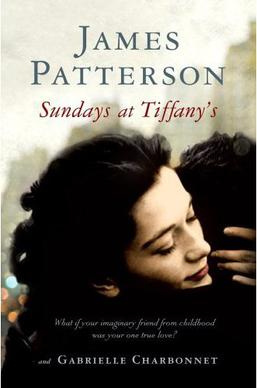 Starring:
Alyssa Milano, Eric Winter, Kristin Booth, Emily Alyn Lind
In 1990, ten-year-old Jane Claremont (Emily Alyn Lind) is infatuated with her imaginary friend Michael (Gage Munroe), to the disappointment of her mother Vivienne (Stockard Channing), who thought that her daughter is not normal and even sends her to therapy because of her relationship with Michael.
6
If There Be Thorns (2015)

Starring:
Heather Graham, Rachael Carpani, Jason Lewis, Mason Cook
Genres:
Drama, Horror, Mystery
Six years after Petals on the Wind, Cathy and Chris are happily married and living in California with Cathy's sons, Jory and Bart.

Starring:
AJ Michalka, Jesse McCartney, Alyson Stoner, Cayden Boyd
Expecting Amish is a 2014 American television drama film produced and directed by Richard Gabai.
8
The Two Mr. Kissels (2008)

Starring:
John Stamos, Robin Tunney, Anson Mount, Gretchen Egolf
The film starts with the murder of narrator Andrew Kissel (John Stamos), and is told through a series of flashbacks and documentary interviews, telling the story of how embezzling real estate mogul Andrew and his younger Wall Street broker brother, Robert (Anson Mount) meet their untimely ends.

Starring:
Kaden Billin, Mark Brocksmith, Annalaya Brown, Dean Cain
Genres:
Drama, Family, Sci-Fi
12-year-old Riley Ann Taylor recently lost her grandfather, who died right in front of her while teaching her how to play soccer.

Starring:
Joaquin Phoenix, Gwyneth Paltrow, Vinessa Shaw, Anne Joyce
Leonard (Phoenix) is walking along a bridge over a stream in Brooklyn, when suddenly he jumps into the water in an attempted suicide.

Starring:
Minnie Driver, Paul Adelstein, Alfred Molina, Connie Nielsen
Return to Zero is based on a true story in which a successful couple named Aaron and Maggie are expecting their first child, only to have their lives devastated when they learn that the child has died in the womb.
12
Sexting in Suburbia (2012)

Starring:
Liz Vassey, Jenn Proske, Ryan Kelley, Kelli Goss
The film opens as school pariah, Dina Van Cleve (Jenn Proske) walks down the hallway of her school.
13
A Daughter's Nightmare (2014)

Starring:
Emily Osment, Paul Johansson, Victoria Pratt, Gregg Sulkin
Genres:
Drama, Mystery, Thriller
The movie starts at a funeral where Dana (Victoria Pratt), is attending her husband's burial after his death from lung cancer.
14
The Art of Racing in the Rain (2019)

Starring:
Kevin Costner, Milo Ventimiglia, Jackie Minns, Marcus Hondro
Genres:
Comedy, Drama, Romance
In Seattle, Enzo (named after Enzo Ferrari) is dying. The old Golden Retriever is waiting for Denny, his master and best friend, to return home.
15
She's Too Young (2004)

Starring:
Alexis Dziena, Mike Erwin, Miriam McDonald, Megan Park
The film showcases three 14-year-old girls: Dawn (Miriam McDonald), Becca (Megan Park) and Hannah (Alexis Dziena).
16
When Andrew Came Home (2000)

Starring:
Park Overall, Jason Beghe, Seth Adkins, Lynne Deragon
On the Fourth of July, Gail is forced by the courts to hand over her five-year-old son, Andrew, to his father Ted for the weekend.
17
Sex, Lies & Obsession (2001)

Starring:
Harry Hamlin, Lisa Rinna, Kevin Zegers, Robert Clark
Joanna Thomas, a high school drama teacher, has been happily married for 15 years to Cameron Thomas, a successful orthopedic surgeon.
18
Carry on Abroad (1972)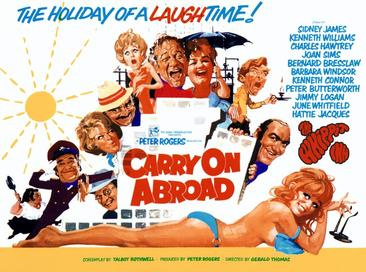 Starring:
Sidney James, Kenneth Williams, Charles Hawtrey, Joan Sims
The film opens with pub landlord and frequent holidaymaker Vic Flange (Sid James) openly flirting with the sassy saucepot widow Sadie Tompkins (Barbara Windsor) as his battleaxe wife, Cora (Joan Sims), looks on with disdain.

Starring:
Mira Sorvino, Cary Elwes, Christopher Backus, Katherine McNamara
Genres:
Crime, Drama, Romance
Mira Sorvino stars as a politician's wife whose weekend fling with a tortured young artist leads to a dangerous obsession.