Movies You Would Like to Watch If You Like Friends (1971)
Movies like Friends (1971).
22 items, 656 votes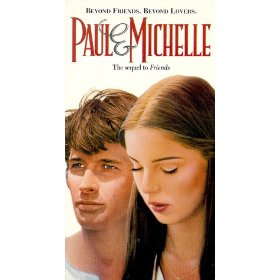 1
Wuthering Heights (2011)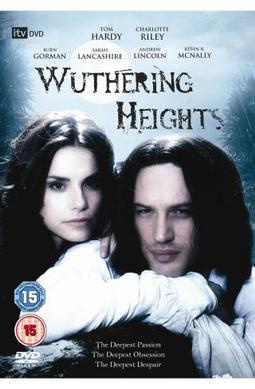 Starring:
Kaya Scodelario, James Howson, Solomon Glave, Shannon Beer
Wuthering Heights is a 2011 British Gothic romantic drama film directed by Andrea Arnold and starring Kaya Scodelario as Catherine and James Howson as Heathcliff.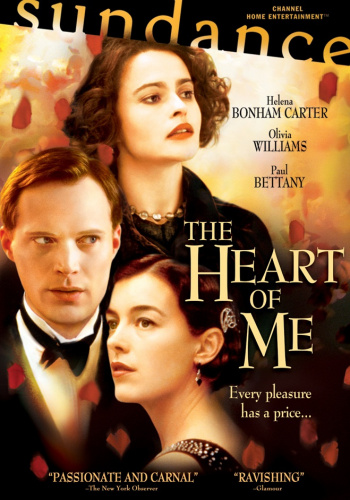 Starring:
Helena Bonham Carter, Olivia Williams, Paul Bettany, Eleanor Bron
In 1934 after the death of her father, Madeleine, a proper and repressed well-off housewife, invites her free-spirited sister, Dinah, to stay with her and her husband Rickie in her elegant London home.
3
Don't Let Me Drown (2009)

Starring:
E.J. Bonilla, Gleendilys Inoa, Damián Alcázar, Ricardo Chavira
In a post-September 11th world overflowing with fear and hate, two Latino teens discover that sometimes the only thing that can keep them from drowning is love.
4
My Summer of Love (2004)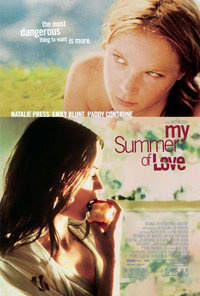 Starring:
Natalie Press, Emily Blunt, Paddy Considine, Dean Andrews
In Yorkshire, Tamsin (Emily Blunt) rides her horse and chances upon Mona (Natalie Press).

Starring:
Matthew Leitch, Diana Quick, George Asprey, Lindsey Coulson
AKA is a 2002 drama film, the first by director and writer Duncan Roy.

Starring:
Brooke Shields, Martin Hewitt, Shirley Knight, Don Murray
In suburban Chicago, teenagers Jade Butterfield and David Axelrod fall in love after they are introduced by Jade's brother Keith.

Starring:
Stéphanie Michelini, Yasmine Belmadi, Edouard Nikitine, Josiane Stoléru
Stéphanie, a transgender sex worker (Stéphanie Michelini) travels from Paris to a small town to care for her sick mother.
8
Falling Like This (2001)

9
Christmas in August (1998)

Starring:
Suk-kyu Han, Eun-ha Shim, Goo Shin, Ji-hye Oh
After a failed engagement, photo shop owner Jung-won (Han Suk-kyu) is in his 30s and lives with his relatives: his sister, her husband and child, and his father.

Starring:
Noah Taylor, Thandie Newton, Nicole Kidman, Bartholomew Rose
Danny, now an awkward, underdeveloped 17-year-old, has been sent away by his parents to the all-male St.

Starring:
Christian Slater, Jared Leto, Claire Forlani, Derek Jacobi
Basil (Jared Leto) recalls his younger days when he and his ennobled British family live at their Cornwall estate of Windermere Hall.
12
Some Things That Stay (2004)

Starring:
Katie Boland, Stuart Wilson, Alberta Watson, Geraint Wyn Davies
Artist Stuart Anderson keeps moving all over the States, to inspire his painting pallet, with his wife and offspring.
13
Circle of Friends (1995)

Starring:
Chris O'Donnell, Minnie Driver, Geraldine O'Rawe, Saffron Burrows
Set in 1950s Ireland, the film relates the experiences of Bernadette "Benny" Hogan and her friends: Eve Malone and Nan Mahon.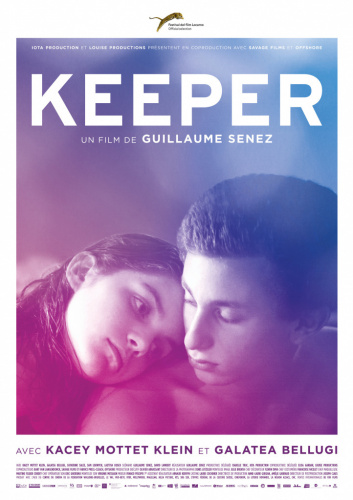 Starring:
Kacey Mottet Klein, Galatéa Bellugi, Laetitia Dosch, Catherine Salée
Keeper is a 2015 internationally co-produced drama film directed by Guillaume Senez.

Starring:
Minnie Driver, Tom Wilkinson, Florence Hoath, Jonathan Rhys Meyers
The Governess is a 1998 British period drama film written and directed by Sandra Goldbacher.

Starring:
Abbie Cornish, Sam Worthington, Lynette Curran, Damian de Montemas
Heidi, a pretty teenager living in the Canberra suburbs, flees home after her mother, Nicole, finds her trying to seduce Nicole's boyfriend.

Starring:
C. Thomas Howell, Juliette Lewis, Helen Shaver, Eliza Dushku
In 1961 Long Island, Alice Bloom (Eliza Dushku) is a ten-year-old girl who is trying to understand how love works.
18
You Are Not Alone (1978)

Starring:
Anders Agensø, Peter Bjerg, Ove Sprogøe, Elin Reimer
You Are Not Alone (Danish: Du er ikke alene) is a 1978 Danish coming-of-age film written by Lasse Nielsen and Bent Petersen, directed by Lasse Nielsen and Ernst Johansen and produced by Steen Herdel.

Starring:
Daniel Radcliffe, Teresa Palmer, Lee Cormie, Christian Byers
This film is a coming of age picture for the four main characters, and how their lives change over one Christmas holiday. The film is set in late 1960s Australia.

Starring:
Isabelle Huppert, Yves Beneyton, Florence Giorgetti, Annemarie Düringer
In Paris, the shy and virginal Béatrice (known as "Pomme") lives with her mother and works in a hairdressing salon, where her only friend is the lively Marylène.