Movies Similar to the Beginning (1970)
Movies similar to The Beginning (1970).
12 items, 314 votes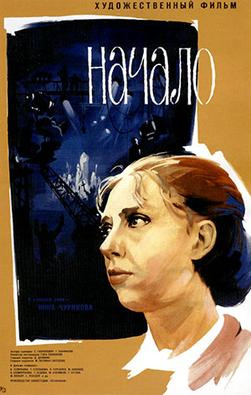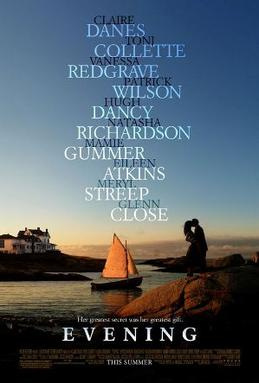 Starring:
Lyudmila Gurchenko, Stanislav Lyubshin, Valentina Telichkina, Larisa Kuznetsova
Tamara lives with her nephew Slavik, whose mother died in the war. Tamara herself works as a master at the factory, she is a member of the party, not married.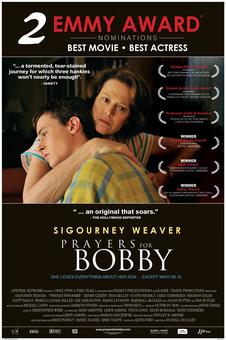 Starring:
Kirsten Dunst, Julie Walters, Geraldine James, Nathaniel Parker
Genres:
Drama, Romance, War
A younger boy falls in love with a tragic girl who flirts with, and manipulates, her older suitors in 1800's Russia.

Starring:
Joseph Vijay, Suriya, Ramesh Khanna, Devayani
Genres:
Comedy, Drama, Romance
Aravindan, Chandru and Krishnamoorthy value friendship over everything else, even family. For this reason, Chandru resists the advances of Aravindan's sister Amutha.

Over a span of nearly 40 years, Gid and Johnny, a pair of Texas farm boys, compete for the affections of Molly Taylor, a free spirit who cares for both of them.

Starring:
Annette Bening, Corey Stoll, Glenn Fleshler, Billy Howle
Genres:
Comedy, Drama, Romance
The Seagull is a 2018 American historical drama film directed by Michael Mayer with a screenplay by Stephen Karam, based on the 1896 play of the same name by Anton Chekhov.
6
A Perfect Stranger (1994)

Starring:
Robert Urich, Stacy Haiduk, Darren McGavin, Susan Sullivan
Robert Urich is a lawyer who's fallen in love with a woman who's married to a dying millionaire and the whole story results in a love triangle.

Starring:
Julia Joyce, Douglas Hodge, Maggie O'Neill, Tara Berwin
Mansfield Park is a 2007 British television film directed by Iain B. MacDonald and starring Billie Piper, Michelle Ryan, and Blake Ritson.
8
Close Range Love (2014)

Starring:
Tomohisa Yamashita, Nana Komatsu, Mika Akizuki, Hirofumi Arai
Kururugi Yuni (Nana Komatsu) is a high school prodigy who has a difficult time expressing herself.

Starring:
Amitabh Bachchan, Shashi Kapoor, Rakhee Gulzar, Waheeda Rehman
Kabhi Kabhie is the story of a poet Amit (Amitabh Bachchan) and the beautiful Pooja (Rakhee). It is the story of how these two visualize a perfect future together.
10
A Slave of Love (1976)

Starring:
Elena Solovey, Rodion Nahapetov, Aleksandr Kalyagin, Oleg Basilashvili
Genres:
Comedy, Drama, Romance
The film is set in the Autumn/Fall of 1918, during the Russian Civil War.

Starring:
Carmelo Gómez, Emma Suárez, Karra Elejalde, Silke
Earth (Spanish: Tierra) is a 1996 Spanish film directed by Julio Medem, starring Carmelo Gómez and Emma Suárez. It was entered into the 1996 Cannes Film Festival.

Starring:
Mario Casas, Clara Lago, María Valverde, Marina Salas
Hache (Mario Casas) flies back to Barcelona after spending two years in London, trying to forget his first love and Pollo's (Álvaro Cervantes) death, his best friend.