Most Similar Movies to So Long, My Son (2019)
Watch movies if you like So Long, My Son (2019).
17 items, 481 votes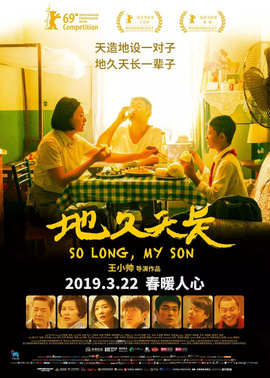 1
In the Name of the Land (2019)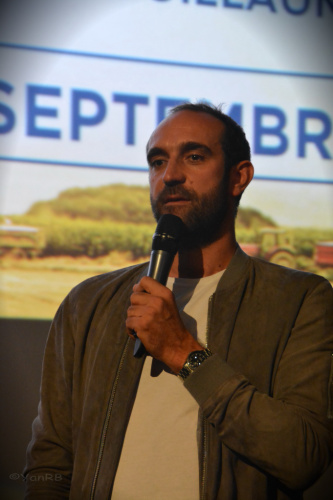 Starring:
Guillaume Canet, Veerle Baetens, Anthony Bajon, Rufus
Pierre is 25 when he returns from Wyoming to find Claire his fiancée and take over the family farm. Twenty years later, the farm expanded, so did the family.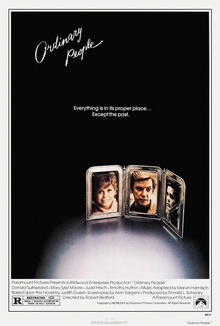 Starring:
Donald Sutherland, Mary Tyler Moore, Judd Hirsch, Timothy Hutton
The Jarretts are an upper-middle-class family in suburban Chicago trying to return to normal life after the accidental death of their older teenage son, Buck, and the attempted suicide of their younger and surviving son, Conrad.

Starring:
Conor Donovan, Jesse Camacho, Zoe Weizenbaum, Annabella Sciorra
The film explores adolescent issues through the minds of three friends and their reactions after a boy named Rudy Carges (Conor Donovan) is killed in a tree house set on fire by local bullies Jeff and Kenny, who carelessly didn't find out he was inside until too late.

Starring:
Khalid Abdalla, Ahmad Khan Mahmoodzada, Atossa Leoni, Shaun Toub
The Kite Runner is a 2007 American drama film directed by Marc Forster from a screenplay by David Benioff and based on the 2003 novel of the same name by Khaled Hosseini.

Starring:
Talitha Eliana Bateman, Alfre Woodard, John Heard, Jessica Collins
Heidi DeMuth (Talitha Bateman) is a twelve-year-old girl with a mentally disabled mother, but who is otherwise extremely lucky.

Starring:
Ed Oxenbould, Jake Gyllenhaal, Carey Mulligan, Travis W Bruyer
In 1960, Jeannette and Jerry Brinson have recently moved to Great Falls, Montana with their teenage son Joe.

Starring:
Hülya Koçyigit, Kerem Yilmazer, Ali Sen, Sidika Duruer
The Bride (Turkish: Gelin) is a 1973 Turkish drama film written and directed by Ömer Lütfi Akad about a young woman who moves with her husband and sick child to Istanbul.
8
Go Toward the Light (1988)

Starring:
Linda Hamilton, Piper Laurie, Joshua Harris, Ned Beatty
A young couple face the realities of life with their hemophiliac child who is diagnosed with AIDS from contaminated haemophilia blood products.

Starring:
Kathy Baker, Amy Brenneman, Glenn Close, LisaGay Hamilton
Imprisoned Sandra (Elpidia Carrillo) has an emotional breakdown when the broken telephone in her cubicle prevents her from communicating with her daughter on visiting day.

Starring:
Jean-Marc Barr, Sarah Bolger, John G. Brennan, Jennifer Buckley
Two women trade houses without ever having met.
11
Journey to a Mother's Room (2018)

Starring:
Lola Dueñas, Anna Castillo, Noemí Hopper, Ana Mena
It's time to leave home, but Leonor doesn't know whether to go or stay. She is not capable of leaving her mother alone.
12
The Promised Land (1975)

Starring:
Daniel Olbrychski, Wojciech Pszoniak, Andrzej Seweryn, Anna Nehrebecka
Karol Borowiecki (Daniel Olbrychski), a young Polish nobleman, is the managing engineer at the Bucholz textile factory.

Starring:
Michael Caine, Bob Hoskins, Tom Courtenay, David Hemmings
The title refers to a pub landlord's last call and the final wishes of a dying man, in this instance Jack Dodds (Michael Caine), an east London butcher who greatly influenced four men over the course of his flawed but decent life.

Starring:
Annette Bening, Ben Kingsley, Cloris Leachman, Lawrence O'Donnell
On a stormy night in March 1980, a distraught Jean Harris arrives at the baronial Purchase, New York home of Herman Tarnower following a five-hour drive from McLean, Virginia.

Starring:
Mel Gibson, Sissy Spacek, Shane Bailey, Becky Jo Lynch
Tom and Mae Garvey are a hard-working couple living with their two children on the east Tennessee farm owned by Tom's family for generations.
16
I've Loved You So Long (2008)

Starring:
Kristin Scott Thomas, Elsa Zylberstein, Serge Hazanavicius, Laurent Grévill
When Juliette Fontaine, formerly a doctor, is released from prison, her younger sister Léa invites her to stay with her family – including her husband, his mute father, and their two adopted Vietnamese daughters – in their home in the university town of Nancy in Lorraine.
17
Carry on Abroad (1972)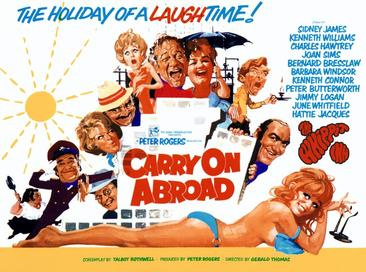 Starring:
Sidney James, Kenneth Williams, Charles Hawtrey, Joan Sims
The film opens with pub landlord and frequent holidaymaker Vic Flange (Sid James) openly flirting with the sassy saucepot widow Sadie Tompkins (Barbara Windsor) as his battleaxe wife, Cora (Joan Sims), looks on with disdain.