Movies Like Blood Orgy of the She-devils (1973)
Movies like Blood Orgy of the She-devils (1973).
8 items, 189 votes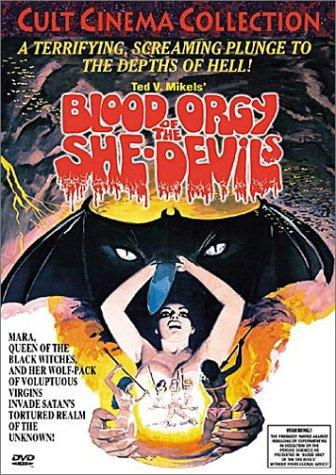 1
Ten Violent Women (1982)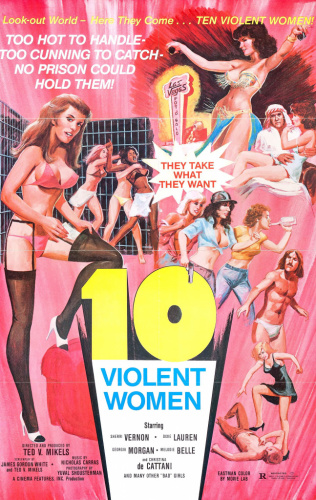 Starring:
Sherri Vernon, Dixie Lauren, Sally Alice Gamble, Georgia Morgan
Genres:
Action, Crime, Drama
Ten Violent Women is a 1982 American film directed by Ted V. Mikels. It led to a sequel in 2015.
2
Cry of the Banshee (1970)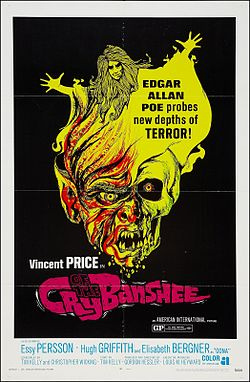 Starring:
Vincent Price, Essy Persson, Hilary Heath, Carl Rigg
In Elizabethan England, Lord Edward Whitman, a wicked magistrate, presides over the trial of a young woman.
3
Mark of the Devil (1970)

Starring:
Herbert Lom, Udo Kier, Olivera Katarina, Reggie Nalder
Genres:
Drama, History, Horror
Count Christian von Meruh (Udo Kier) is a witch hunter and apprentice to Lord Cumberland (Herbert Lom) in early 18th-century Austria.
4
The Corpse Grinders (1971)

Starring:
Sean Kenney, Monika Kelly, Sanford Mitchell, J. Byron Foster
When the Lotus Cat Food Company finds itself in financial trouble, the owners stumble upon a new, cheap source of meat—the local graveyard.

Starring:
Michael Ansara, Francine York, Anthony Eisley, John Carter
Genres:
Action, Adventure, Sci-Fi
CIA operative Connolly (Eisley) assigns Sabrina (York), the leader of a group of five shapely female operatives individually selected by a computer.
6
Season of the Witch (2011)

Starring:
Nicolas Cage, Ron Perlman, Claire Foy, Stephen Campbell Moore
Genres:
Action, Adventure, Fantasy
In Villach in the 13th century, three women are accused of witchcraft by a priest. The first, a young woman, confesses in an attempt to earn mercy.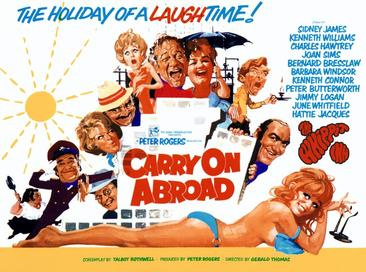 Starring:
Sidney James, Kenneth Williams, Charles Hawtrey, Joan Sims
The film opens with pub landlord and frequent holidaymaker Vic Flange (Sid James) openly flirting with the sassy saucepot widow Sadie Tompkins (Barbara Windsor) as his battleaxe wife, Cora (Joan Sims), looks on with disdain.
8
Children Shouldn't Play with Dead Things (1972)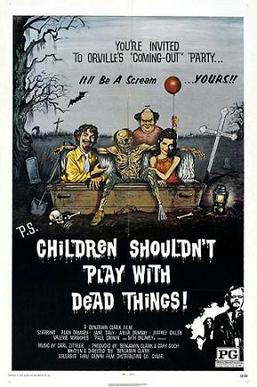 Starring:
Alan Ormsby, Valerie Mamches, Jeff Gillen, Anya Ormsby
The story focuses on a theatre troupe, led by Alan (Alan Ormsby).