Movies Similar to One Cut of the Dead (2017)
Movies like One Cut of the Dead (2017).
12 items, 289 votes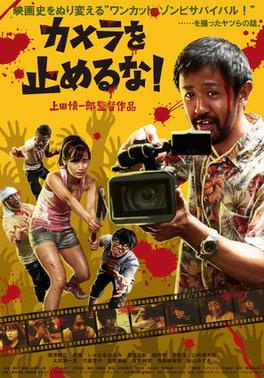 1
Stacy: Attack of the Schoolgirl Zombies (2001)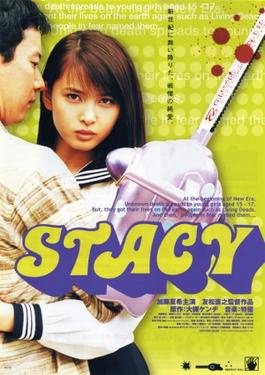 Starring:
Norman England, Tomoka Hayashi, Yukijirô Hotaru, Ryôichi Inaba
Stacy (ステーシー, Suteishi, also known as Stacy: Attack of the Schoolgirl Zombies) is a Japanese horror comedy film, released in 2001.
2
Shaun of the Dead (2004)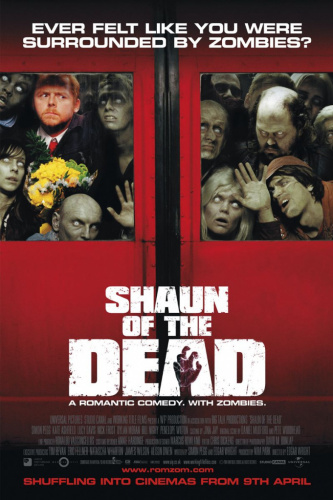 Starring:
Simon Pegg, Nick Frost, Kate Ashfield, Lucy Davis
Shaun of the Dead is a 2004 horror comedy film directed by Edgar Wright. The film was written by Wright and Simon Pegg, who stars in it as Shaun.
3
The Walking Deceased (2015)

Starring:
Tim Ogletree, Joey Oglesby, Troy Ogletree, Dave Sheridan
A zombie outbreak is caused by a sushi chef not washing his hands before preparing a meal, gloveless, for homeless dumpster-divers.

Starring:
Yahya Gaier, Mimoun Ouled Radi, Gigi Ravelli, Sergio Hasselbaink
Aziz works in an Amsterdam office building. He dislikes his job and his boss, but he has just begun dating his dream girl, Tess.

Starring:
Kirk Ward, Tyler Ross, Maiara Walsh, Izabela Vidovic
Genres:
Adventure, Comedy, Horror
Two months have passed since a strain of mad cow disease mutated into "mad person disease" that became "mad zombie disease", which overran the entire United States (with the infection presumably spreading to the rest of the world), turning many Americans into vicious zombies.

Starring:
Lupita Nyong'o, Alexander England, Josh Gad, Kat Stewart
Genres:
Comedy, Horror, Sci-Fi
Dave is a foul-mouthed, washed-up musician who goes through a rough break up with his girlfriend and is forced to stay with his sister and her son, Felix, a child with a fascination for tractors.
7
Night of the Living Deb (2015)

Starring:
Maria Thayer, Michael Cassidy, Julie Brister, Nan'l Meiklejohn
Genres:
Comedy, Horror, Romance
At a bar, Deb Clarington, a camera operator for the local news, sees an attractive man, Ryan Waverly.
8
Shed of the Dead (2019)

Starring:
Spencer Brown, Lauren Socha, Ewen MacIntosh, Emily Booth
Trevor is between jobs, and spends his days in the company of equally unemployable friend Graham painting figurines and war gaming fantasy worlds in his allotment shed.

Starring:
Edward Furlong, Corey Feldman, George McCluskey, David McClelland
Samuel Peters (Edward Furlong), once an ordinary man, dabbles in the laws of voodoo to bring his wife back from the grave.
10
Carry on Abroad (1972)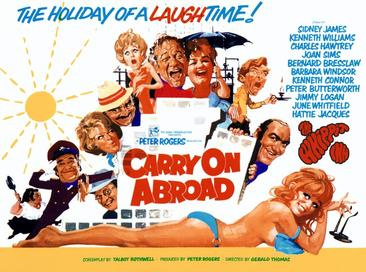 Starring:
Sidney James, Kenneth Williams, Charles Hawtrey, Joan Sims
The film opens with pub landlord and frequent holidaymaker Vic Flange (Sid James) openly flirting with the sassy saucepot widow Sadie Tompkins (Barbara Windsor) as his battleaxe wife, Cora (Joan Sims), looks on with disdain.

Starring:
Jack Donner, Mikayla Rosario, Robin Calvert, Julie Caitlin Brown
Shy librarian Deborah Tennis (Natasha Lyonne) takes over her father's old decrepit cinema in attempt to protect the family from the shame of bankruptcy.
12
Children Shouldn't Play with Dead Things (1972)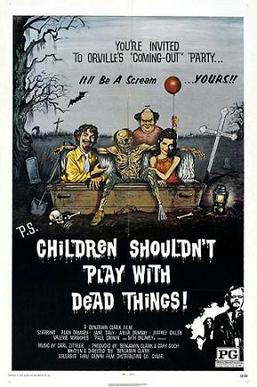 Starring:
Alan Ormsby, Valerie Mamches, Jeff Gillen, Anya Ormsby
The story focuses on a theatre troupe, led by Alan (Alan Ormsby).