More Movies Like Deerskin (2019)
Movies similar to Deerskin (2019).
25 items, 826 votes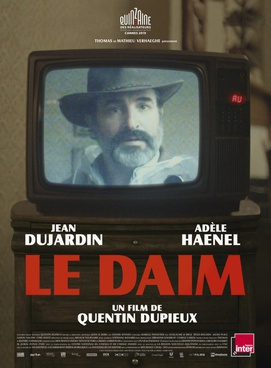 1
A Cat in the Brain (1990)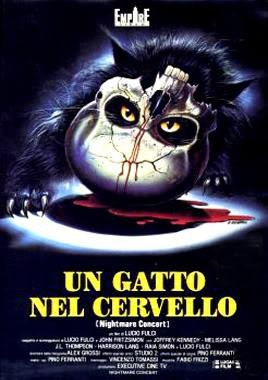 Starring:
Lucio Fulci, Brett Halsey, Ria De Simone, David L. Thompson
Haunted by his own bloody horror film visions and with news of real life murders happening in Rome, splatter film director Lucio Fulci (playing himself) seeks the advice of a psychiatrist.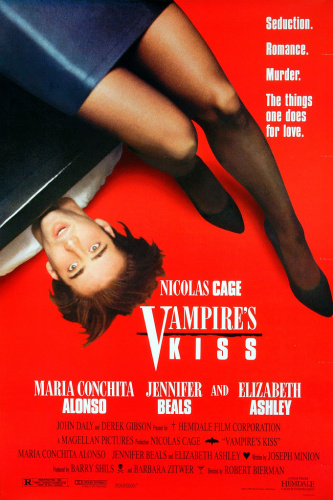 Starring:
Nicolas Cage, Maria Conchita Alonso, Jennifer Beals, Elizabeth Ashley
Peter Loew (Nicolas Cage) is a driven literary agent and an example of the stereotypical narcissistic and greedy yuppie of the 1980s: he works all day and club hops at night, with little in his life but alcohol, one-night stands and the pursuit of money and supposed prestige.
3
The Last Horror Film (1982)

Starring:
J'Len Winters, John Kelly, Joe Spinell, Simone Overman
Vinny Durand is a New York City taxi driver who is obsessed with the international cult actress Jana Bates, known as the "queen of horror films".

Starring:
Stephen Spinella, Roxane Mesquida, Wings Hauser, Jack Plotnick
Genres:
Comedy, Fantasy, Horror
As film spectators watch, a killer car tire comes to life in a desert dump site. Flexing its. rubber.

Starring:
Alexei Ryan, Cory Jacob, Lisa Frantz, Christopher Chandler
Genres:
Comedy, Drama, Horror
On the outside Adam appears to be a normal teenager, but underneath.
6
Natural Selection (1999)

Starring:
Michael Bowen, David Carradine, Darren E. Burrows, Elizabeth Barondes
Genres:
Comedy, Horror, Thriller
Residents of an East Texas town react strangely when a serial killer invades their small town world.
7
Satan's Little Helper (2004)

Starring:
Alexander Brickel, Katheryn Winnick, Stephen Graham, Amanda Plummer
Douglas 'Dougie' Whooly is a nine-year-old boy obsessed with a video game, in which he plays Satan's little helper.
8
What We Do in the Shadows (2014)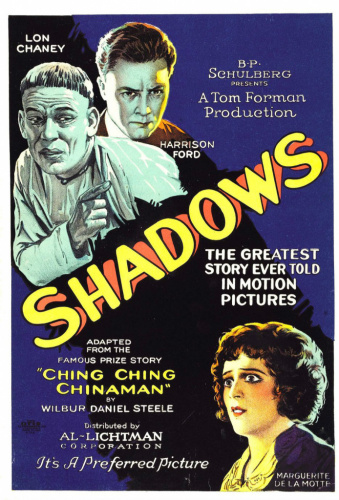 Starring:
Jemaine Clement, Taika Waititi, Cori Gonzalez-Macuer, Jonny Brugh
A documentary crew follows four vampire roommates—Viago, Vladislav, Deacon, and Petyr— who share a flat in the Wellington suburb of Te Aro.

Starring:
Carmine Capobianco, Patti Chambers, Carla Bragoli, Carrie Gordon
Joe, a bartender, and Kate, a manicurist, meet after trying to find a significant other for a long time. They are both murderers.
10
A Fantastic Fear of Everything (2012)

Starring:
Simon Pegg, Paul Freeman, Amara Karan, Clare Higgins
Jack B. Nife is a children's author whose happy marriage has been destroyed by his obsession with his unpublished first book, Harold the Hedgehog.
11
Fear City: A Family-style Comedy (1994)

Starring:
Chantal Lauby, Alain Chabat, Dominique Farrugia, Gérard Darmon
La Cité de la peur (English: "The City of Fear"), also known as Le film de Les Nuls ("The Les Nuls Movie"), is a 1994 French comedy film written by and starring Chantal Lauby, Alain Chabat and Dominique Farrugia of the comedy group Les Nuls, and directed by Alain Berbérian in 1994.

Starring:
Alain Chabat, Jonathan Lambert, Élodie Bouchez, Kyla Kenedy
A wannabe director is given 48 hours by a producer to find the best groan of pain, worthy of an Oscar, as the only condition to back his film.

Starring:
Les Pollack, Aaron Sims, Kurt Carley, Linda Weinrib
An old man, while driving, is attacked by a man wearing a metal mask, "Surgeon General" (Kurt Carley).
14
Shaun of the Dead (2004)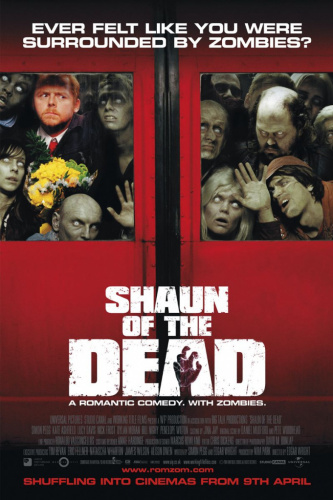 Starring:
Simon Pegg, Nick Frost, Kate Ashfield, Lucy Davis
Shaun of the Dead is a 2004 horror comedy film directed by Edgar Wright. The film was written by Wright and Simon Pegg, who stars in it as Shaun.
15
The Abominable Dr. Phibes (1971)

Starring:
Vincent Price, Joseph Cotten, Virginia North, Terry-Thomas
Dr.
16
One Cut of the Dead (2017)

Starring:
Takayuki Hamatsu, Yuzuki Akiyama, Harumi Shuhama, Kazuaki Nagaya
One Cut of the Dead (カメラを止めるな!, Kamera o Tomeru na!, transl.

Starring:
Jill Schoelen, Tom Villard, Dee Wallace, Derek Rydall
Film student and aspiring screenwriter Maggie Butler (Jill Schoelen) has recurring dreams of a young girl named Sarah who is caught in a fire and being chased by a strange man who is trying to kill her.

Starring:
Kevin Van Hentenryck, Terri Susan Smith, Beverly Bonner, Robert Vogel
Duane Bradley arrives in New York City with a locked wicker basket.

Starring:
Rupert Everett, François Hadji-Lazaro, Anna Falchi, Mickey Knox
Francesco Dellamorte (Rupert Everett) is the cemetery caretaker in the small Italian town of Buffalora.
20
Abcs of Death 2 (2014)

Starring:
Eric Jacobus, Andy Nyman, Simon Barrett, Teela LaRoux
Like the first film, the sequel is divided into 26 individual chapters, each helmed by a different director assigned a letter of the alphabet.