More Movies Like Happy as Lazzaro (2018)
Movies to watch if you like Happy as Lazzaro (2018).
18 items, 512 votes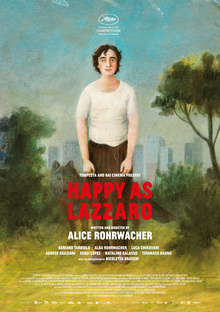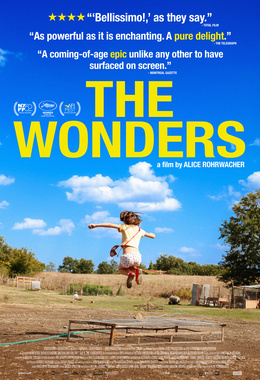 Starring:
Alba Rohrwacher, Maria Alexandra Lungu, Sam Louwyck, Sabine Timoteo
Gelsomina and her three younger sisters live with their parents on an Italian farm.
2
Daughter of Mine (2018)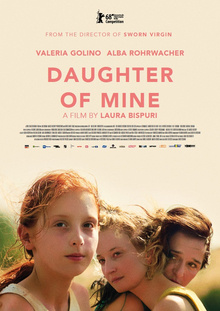 Starring:
Valeria Golino, Alba Rohrwacher, Sara Casu, Udo Kier
Daughter of Mine (Italian: Figlia mia) is an Italian drama film directed by Laura Bispuri.
3
My Brilliant Friend (2018)

Starring:
Alba Rohrwacher, Margherita Mazzucco, Gaia Girace, Annarita Vitolo
When the most important friend in her life seems to disappear without trace, Elena Greco, an elderly woman living in a house crammed with books, switches on her PC and starts writing her own story, and that of Lila.

Starring:
Alex Kendrick, Ken Bevel, Kevin Downes, Renee Jewell
Courageous is a 2011 American independent Christian drama film directed by Alex Kendrick and written by Kendrick with his brother Stephen Kendrick.
5
From Time to Time (2009)

Starring:
Alex Etel, Timothy Spall, Maggie Smith, Christopher Villiers
Genres:
Adventure, Drama, Fantasy
Set in England, this ghostly, haunting story spans two worlds, over a century apart.
6
In the Name of the Land (2019)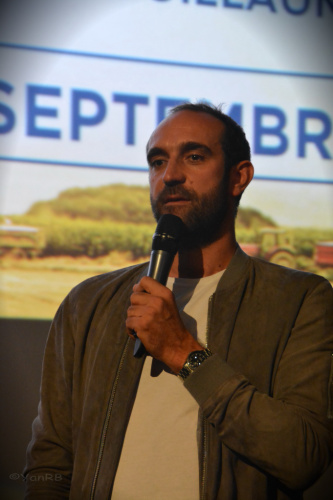 Starring:
Guillaume Canet, Veerle Baetens, Anthony Bajon, Rufus
Pierre is 25 when he returns from Wyoming to find Claire his fiancée and take over the family farm. Twenty years later, the farm expanded, so did the family.
7
The Spirit of the Beehive (1973)

Starring:
Fernando Fernán Gómez, Teresa Gimpera, Ana Torrent, Isabel Tellería
Six-year-old Ana is a shy girl who lives in the manor house in an isolated Spanish village on the Castilian plateau with her parents Fernando and Teresa and her older sister, Isabel.

Starring:
David Dewaele, Alexandra Lemâtre, Christophe Bon, Juliette Bacquet
Hors Satan (Outside Satan) is a 2011 French drama film written and directed by Bruno Dumont. It was filmed under the production title L'Empire, which means "The Empire".
9
An Angel for May (2002)

Starring:
Tom Wilkinson, Charlotte Wakefield, Matthew Beard, Hugo Speer
Genres:
Drama, Family, Fantasy
Tom travels fifty years to the past after discovering a time machine. He meets May, a little orphan who needs help.

In Providence, Rhode Island, the elderly and miserly Ebenita Scrooge has spent years climbing to the top and shutting everyone out of her life, especially on Christmas.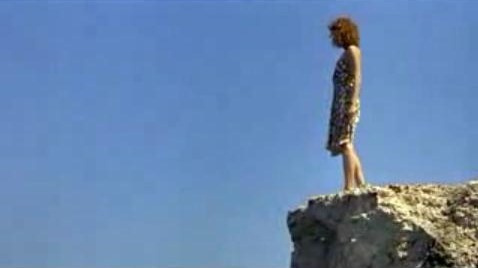 Starring:
Valeria Golino, Vincenzo Amato, Francesco Casisa, Veronica D'Agostino
Grazia, played by Golino, is a free-spirited mother of three married to shy fisherman Pietro (Vincenzo Amato) and living on the idyllic but isolated island of Lampedusa in the Mediterranean Sea.

Starring:
Nana Patekar, Venkatesh Chavan, Jhangir Badshah, Ayesha Mohan
The story revolves around a young janitor working at a hotel in the port city of Panjim, India, who sees from his perch in a mango tree a luxuriant garden and shimmering pool hidden behind a wall.

Starring:
Duel Farnes, Nick Nolte, Anthony Edwards, James Woods
The film's narrative consists of several interwoven subplots taking place in the town of Northfork, Montana circa 1955.

Starring:
Toni Servillo, Isabelle Huppert, Alba Rohrwacher, Michele Riondino
The film revolves around the true story of Eluana Englaro, a girl felt into an irreversible coma in 1992 following a car accident and deemed incurable.

Starring:
Nicolas Cage, Téa Leoni, Don Cheadle, Jeremy Piven
Genres:
Comedy, Drama, Fantasy
Jack and Kate, who have been together since college, are at JFK Airport, where Jack is about to leave to take up a twelve-month internship with Barclays in London.
16
Goodbye to Language (2014)

Starring:
Héloïse Godet, Kamel Abdelli, Richard Chevallier, Zoé Bruneau
Goodbye to Language (French: Adieu au Langage) is a 2014 French-Swiss 3D experimental narrative essay film written and directed by Jean-Luc Godard.
17
Uncle Boonmee Who Can Recall His Past Lives (2010)

Starring:
Thanapat Saisaymar, Jenjira Pongpas, Sakda Kaewbuadee, Natthakarn Aphaiwonk
In a grassy area, a water buffalo breaks free from a rope tethering it to a tree. It wanders into a forest, where it is spotted by a man holding a sickle.
18
Carry on Abroad (1972)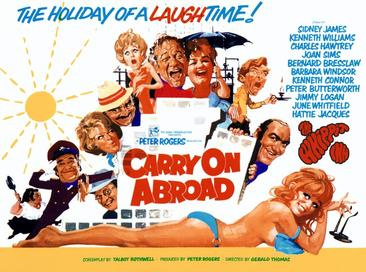 Starring:
Sidney James, Kenneth Williams, Charles Hawtrey, Joan Sims
The film opens with pub landlord and frequent holidaymaker Vic Flange (Sid James) openly flirting with the sassy saucepot widow Sadie Tompkins (Barbara Windsor) as his battleaxe wife, Cora (Joan Sims), looks on with disdain.