Movies Similar to the Chambermaid (2018)
Watch movies if you like The Chambermaid (2018).
14 items, 371 votes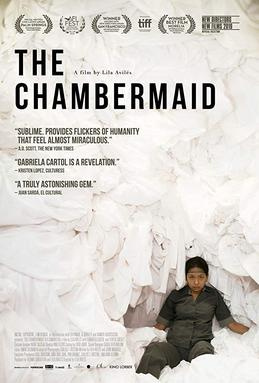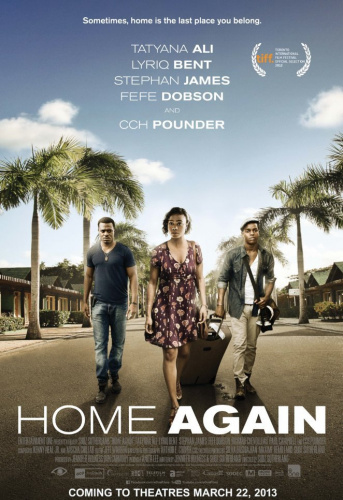 Starring:
Tatyana Ali, CCH Pounder, Stephan James, Lyriq Bent
Home Again is a 2012 Canadian drama film directed by Sudz Sutherland, shot primarily in Trinidad and Tobago and set in Kingston, Jamaica, about three people who have been deported back to Jamaica, despite having lived in Canada, United States and United Kingdom for most of their lives.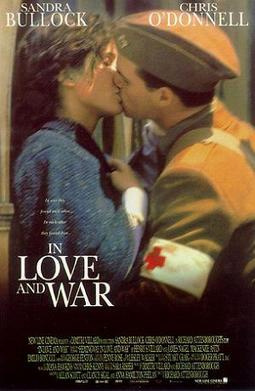 Starring:
Catherine Keener, Hafsia Herzi, Ben Kingsley, Vincenzo Amato
War Story is a 2014 American drama film directed by Mark Jackson and starring Catherine Keener, Hafsia Herzi and Ben Kingsley.
3
She's Lost Control (2014)

Starring:
Brooke Bloom, Marc Menchaca, Dennis Boutsikaris, Laila Robins
While studying for her master's degree, Ronah works as sexual surrogate in New York City under therapist Dr. Alan Cassidy.
4
Caught in the Web (2012)

Starring:
Yuanyuan Gao, Chen Yao, Mark Chao, Xueqi Wang
Set in Hangzhou, in modern-day China, a young woman becomes embroiled in controversy after a cell phone video of her being disrespectful on a public bus to an elderly person goes viral.

Starring:
Nermina Lukac, Milan Dragisic, Jonathan Lampinen, Peter Fält
The film tells the story of 20-year-old Raša (Nermina Lukac), who lives with her sickly father (Milan Dragišić) in a small town in southern Sweden.

Starring:
Bipasha Basu, Kay Kay Menon, Raj Babbar, Rajat Kapoor
Corporate centers around the power games between two industrialists, The Sehgal Group of Industries (SGI) owned by Vinay Sehgal (Rajat Kapoor) and the Marwah Group of Industries (MGI) owned by Dharmesh Marwah (Raj Babbar).
7
Mother of George (2013)

Starring:
Danai Gurira, Isaach De Bankolé, Anthony Okungbowa, Bukky Ajayi
The film opens with the wedding of a Nigerian couple, Ayodele (Issach de Bankolé) and Adenike (Danai Gurira) Balogun.

Starring:
Connor Jessup, Alexia Fast, Michael Buie, Alex Ozerov
Sean Randall (Connor Jessup), a goth teenager, is a friend of classmate Deanna (Alexia Fast), with whom he rides the bus every day.

Starring:
Khaled Nabawy, Agnes Bruckner, Rizwan Manji, William Atherton
The Citizen integrates many true stories of the difficulties and triumphs that Arab-Americans face in 21st-century America.
10
The Wrong Woman (2013)

Starring:
Danica McKellar, Jonathan Bennett, Jaleel White, Fred Dryer
Ellen Plainview, a sweet, caring, working wife and mother, answers the door one afternoon to learn that she is under arrest for attempted murder.

Starring:
Fernando Becerril, Diana García, Miriana Moro, Juan Pablo Castañeda
Two interlaced stories unfold over the course of the same long, hot day in the once lush and now decadent resort town of Acapulco.
12
The Invisible Eye (2010)

Starring:
Julieta Zylberberg, Ailín Salas, Osmar Núñez, Marta Lubos
The Invisible Eye (Spanish: La mirada invisible) is a 2010 international coproduction drama film directed by Diego Lerman.

Starring:
Nana Patekar, Venkatesh Chavan, Jhangir Badshah, Ayesha Mohan
The story revolves around a young janitor working at a hotel in the port city of Panjim, India, who sees from his perch in a mango tree a luxuriant garden and shimmering pool hidden behind a wall.

Starring:
Yalitza Aparicio, Marina de Tavira, Diego Cortina Autrey, Carlos Peralta
Roma is a 2018 Mexican drama film written and directed by Alfonso Cuarón, who also produced, shot, and co-edited it.