More Movies Like the Hawaiians (1970)
Watch movies if you like The Hawaiians (1970).
19 items, 546 votes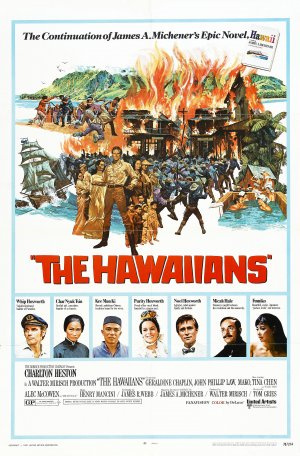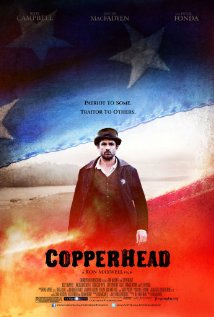 Starring:
François Arnaud, Lucy Boynton, Casey Thomas Brown, Billy Campbell
In a rural community in upstate New York in 1862, farmer Abner Beech is a Northern antiwar Democrat.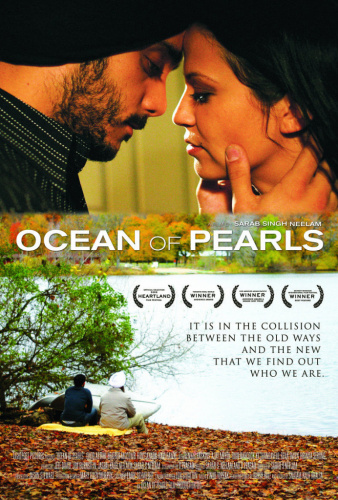 Starring:
Omid Abtahi, Heather McComb, Ron Canada, Frank Zieger
Dr. Amrit Singh, A young Sikh surgeon, moves from Toronto to Detroit to take a position at a new transplant facility, leaving behind his family and Indian girlfriend.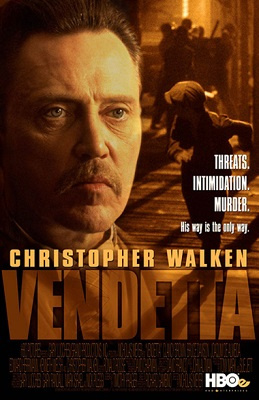 Starring:
Christopher Walken, Luke Askew, Clancy Brown, Alessandro Colla
Vendetta is a 1999 HBO original movie directed by Nicholas Meyer and starring Christopher Walken, Luke Askew, Clancy Brown, Alessandro Colla, Andrew Connolly, and Bruce Davison.

Starring:
Alexa PenaVega, Michael Peña, Yancey Arias, Laura Harring
High school student Paula Crisostomo is tired of being treated unequally.

Starring:
Robert Carlyle, Alexia Rasmussen, Kathleen Wilhoite, A Martinez
Robert Carlyle plays Lachlan MacAldonich, a former Britpop rocker-turned-agricultural worker, who gets caught driving drunk and faces deportation after living in Los Angeles for 12 years.
6
Mother of George (2013)

Starring:
Danai Gurira, Isaach De Bankolé, Anthony Okungbowa, Bukky Ajayi
The film opens with the wedding of a Nigerian couple, Ayodele (Issach de Bankolé) and Adenike (Danai Gurira) Balogun.

Starring:
Cuba Gooding Jr., Q'orianka Kilcher, DeWanda Wise, Rivka Rivera
Firelight is a 2012 made-for-television drama film that first aired on ABC. The film was directed by Darnell Martin and starred Cuba Gooding Jr. and Q'orianka Kilcher.

Starring:
Khaled Nabawy, Agnes Bruckner, Rizwan Manji, William Atherton
The Citizen integrates many true stories of the difficulties and triumphs that Arab-Americans face in 21st-century America.
9
Wait Until Spring, Bandini (1989)

Starring:
Joe Mantegna, Ornella Muti, Faye Dunaway, Michael Bacall
The film follows the Bandini family as they struggle through hard times in 1920s Colorado.

Starring:
Pawel Delag, Magdalena Mielcarz, Boguslaw Linda, Michal Bajor
The central plot in the movie revolves around the love of a Roman patrician, Marcus Vinicius, towards a Christian girl (coming from the territory of modern-day Poland) set against the backdrop of the persecutions against Christians during the reign of Nero.
11
Just Like a Woman (2012)

Starring:
Sienna Miller, Golshifteh Farahani, Bahar Soomekh, Tim Guinee
The film depicts a few days in the lives of two women, Marilyn (Sienna Rose Miller) and Mona (Golshifteh Farahani) who, on the outside, could not be more different.

Starring:
Ismael 'East' Carlo, Mia Farrow, Chris Howell, Elena Evangelo
In San Francisco, college dropout John Elias (John Light) is determined to set up his own internet business named Digital Dreams, based on his vision of building a better and faster communication for mankind.
13
A Cooler Climate (1999)

Starring:
Sally Field, Judy Davis, Winston Rekert, Jerry Wasserman
A Cooler Climate is a 1999 American made-for-television drama film directed by Susan Seidelman starring Sally Field and Judy Davis.

Starring:
Jeff Daniels, Jena Malone, Paul Sorvino, Luke Edwards
Students at Steinmetz High School are less than enthusiastic about anything in the classroom, except for Jolie Fitch, a junior who enjoys Dr.

Starring:
Elias Koteas, Kathryn Erbe, Edie Falco, Rachel Resheff
The story of three people from the same suburban town during the course of one curious autumn day.
16
The Art of Travel (2008)

Starring:
Christopher Masterson, Brooke Burns, Johnny Messner, James Duval
High school grad.
17
Great Expectations (1999)

Starring:
Ioan Gruffudd, Justine Waddell, Charlotte Rampling, Laura Aikman
A young boy called Pip stumbles upon a hunted criminal who threatens him and demands food. A few years later, Pip finds that he has a benefactor.
18
The Mayor of Casterbridge (2003)

Starring:
Ciarán Hinds, Juliet Aubrey, Jodhi May, James Purefoy
The Mayor of Casterbridge is a British made-for-TV film, produced by Georgina Lowe for Sally Head Productions and directed by David Thacker, based on the 1886 novel by Thomas Hardy.

Starring:
Peter Faber, Sacha Bulthuis, Adendu Soesilaningrat, Maruli Sitompul
Max Havelaar (Dutch: Max Havelaar of de koffieveilingen der Nederlandsche handelsmaatschappij) is a 1976 Dutch drama film directed by Fons Rademakers, based on the 1860 novel Max Havelaar by Multatuli.