Movies You Would Like to Watch If You Like Goin' Down the Road (1970)
Watch these movies if you like Goin' Down the Road (1970).
17 items, 452 votes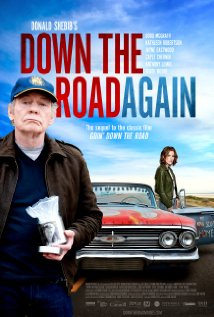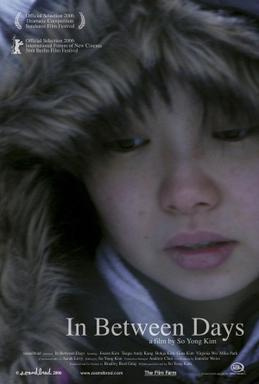 Starring:
Carolyn Eby, Taegu Andy Kang, Madgalena Karasinska, Bokja Kim
Much of the film's focus is on the relationship of Aimie, a teenage Korean immigrant in a bleak, snow-bound North American city, and her best friend, Tran.
2
The High Cost of Living (2010)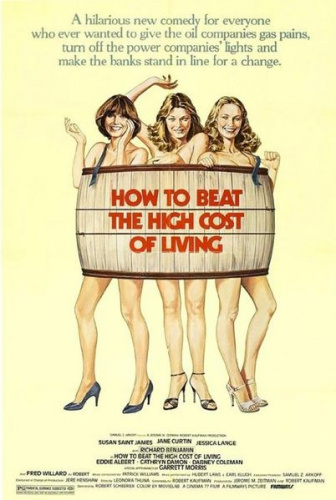 Starring:
Isabelle Blais, Zach Braff, Patrick Labbé, Julian Lo
Nathalie (Isabelle Blais) watches her life unravel after she loses her pregnancy due to a hit and run accident.
3
The Dreamlife of Angels (1998)

Starring:
Élodie Bouchez, Natacha Régnier, Grégoire Colin, Patrick Mercado
The film is about two working class women, Isa and Marie. Isa is a drifter and searching for a lover whom she had met during the summer.
4
The Dream Catcher (1999)

Starring:
Maurice Compte, Paddy Connor, Jeanne Heaton, Joseph Arthur
The Dream Catcher is a 1999 independent drama film, directed by Edward Radtke. It is a road movie, telling the story of two boys on the road. A Jack Kerouac book on film.

Starring:
Gene Hackman, Al Pacino, Dorothy Tristan, Ann Wedgeworth
Two vagabonds, Max Millan, a short-tempered ex-convict, and Francis Lionel "Lion" Delbuchi, a childlike ex-sailor, meet on the road in California and agree to become partners in a car wash business, once they reach Pittsburgh.

Starring:
Jessica Tandy, Bridget Fonda, Hume Cronyn, Elias Koteas
Camilla is a 1994 film directed by Deepa Mehta. It was Jessica Tandy's penultimate film appearance and is dedicated to her memory.
7
The Sweet Hereafter (1997)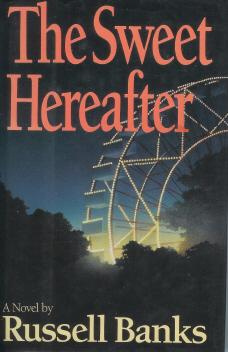 Starring:
Ian Holm, Sarah Polley, Caerthan Banks, Tom McCamus
In the small town of Sam Dent, British Columbia, a school bus hits a patch of ice, runs through a barrier and crashes into a lake, killing 14 children.
8
Just Like a Woman (2012)

Starring:
Sienna Miller, Golshifteh Farahani, Bahar Soomekh, Tim Guinee
The film depicts a few days in the lives of two women, Marilyn (Sienna Rose Miller) and Mona (Golshifteh Farahani) who, on the outside, could not be more different.
9
The Effect of Gamma Rays on Man-in-the-moon Marigolds (1972)

Starring:
Joanne Woodward, Nell Potts, Roberta Wallach, Judith Lowry
Middle-aged widow Beatrice Hunsdorfer (Joanne Woodward) and her daughters Ruth (Roberta Wallach) and Matilda (Nell Potts) are struggling to survive in a society they barely understand.
10
Killer of Sheep (1978)

Starring:
Henry G. Sanders, Kaycee Moore, Charles Bracy, Angela Burnett
Killer of Sheep is a 1978 American drama film edited, shot, written, produced, and directed by Charles Burnett.

Starring:
Ventura, Vanda Duarte, Beatriz Duarte, Gustavo Sumpta
The film opens with a nighttime shot of a doorway in a run-down neighborhood.
12
The Magic of Ordinary Days (2005)

Starring:
Keri Russell, Skeet Ulrich, Mare Winningham, Tania Gunadi
Olivia Dunne 'Livvy' (Keri Russell) is a young woman of Denver who has become pregnant by a naval flight instructor on furlough during the war.

Starring:
Michael Caine, Bob Hoskins, Tom Courtenay, David Hemmings
The title refers to a pub landlord's last call and the final wishes of a dying man, in this instance Jack Dodds (Michael Caine), an east London butcher who greatly influenced four men over the course of his flawed but decent life.

Starring:
Kerry Washington, Anna Simpson, Melissa Martinez, The Jackie Robinson Steppers Marching Band
Our Song follows three high school girls over one summer in Crown Heights, Brooklyn.

Starring:
Samantha Morton, Kathleen McDermott, Linda McGuire, Paul Popplewell
Morvern Callar is a 2002 British psychological drama film directed by Lynne Ramsay and starring Samantha Morton in the leading role as the title character.
16
The Inevitable Defeat of Mister & Pete (2013)

Starring:
Skylan Brooks, Ethan Dizon, Jordin Sparks Thomas, Jeffrey Wright
During a sweltering summer in New York City, 13-year-old Mister's (Skylan Brooks) hard-living mother (Hudson) is apprehended by the police, leaving the boy and nine-year-old Pete (Dizon) alone to forage for food while dodging police and various hostile residents while awaiting a child actor casting call.

Starring:
Michelle Williams, Lucy, David Koppell, Max Clement
A young woman, Wendy Carroll, is traveling to Alaska with her dog Lucy, where she hopes to find work at a cannery.