Movies Most Similar to Bleak Moments (1971)
Movies to watch if you like Bleak Moments (1971).
29 items, 961 votes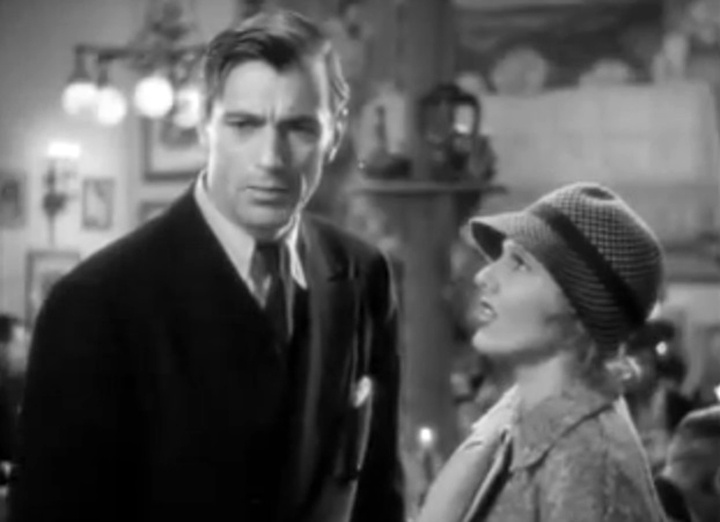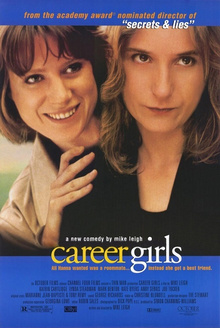 Starring:
Katrin Cartlidge, Lynda Steadman, Kate Byers, Mark Benton
In 1996, Annie is on the train to London to spend the weekend with Hannah, her flatmate when at polytechnic (the Polytechnic of North London) six years earlier.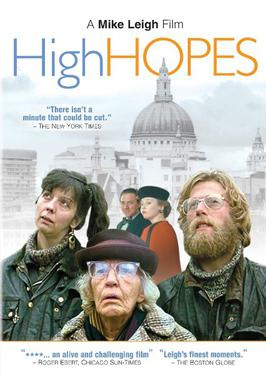 Starring:
Phil Davis, Ruth Sheen, Edna Doré, Philip Jackson
Cyril is a strong, old-style socialist, who despairs of his elderly working-class but Tory-voting mum; her new yuppie neighbours, the Boothe-Braines (who have purchased what was once a council house next door); and his social-climbing sister and her crass, car-salesman husband.

Starring:
Timothy Spall, Lesley Manville, Ruth Sheen, Alison Garland
All or Nothing is a 2002 British drama film written and directed by Mike Leigh and starring Timothy Spall and Lesley Manville.

Starring:
Alison Steadman, Jim Broadbent, Claire Skinner, Jane Horrocks
Andy (Jim Broadbent), a senior chef in a large London catering facility, buys a dilapidated fast-food van from a disreputable acquaintance named Patsy (Stephen Rea).

Starring:
Sally Hawkins, Alexis Zegerman, Samuel Roukin, Elliot Cowan
Genres:
Comedy, Drama, Romance
Thirty years old and single, Pauline "Poppy" Cross shares a London flat with her best friend Zoe, a fellow teacher. Poppy is free-minded, high-spirited and kind-hearted.

Starring:
Alan King, Elizabeth Reaser, Eric Schaeffer, Christopher Kovaleski
Five New Yorkers come to terms with the bitter-sweet reality of life in this collection of intertwined stories.

Starring:
Timothy Spall, Brenda Blethyn, Phyllis Logan, Claire Rushbrook
Hortense Cumberbatch, a black optometrist in London who was adopted as a child, has chosen to trace her family history after the death of her adoptive mother.

Starring:
Christian Bale, Lee Ross, Emily Watson, Elsa Zylberstein
In 1977, Chris (Christian Bale) and Marion (Emily Watson) are leading a peaceful married life with their child in Eastwood in the London suburbs known as Metroland, the staid commuter region at the end of the London Underground's Metropolitan Line.

Starring:
Jim Broadbent, Ruth Sheen, Lesley Manville, Oliver Maltman
Tom Hepple, a geologist, and Gerri Hepple, a counsellor, are an older married couple who have a comfortable, loving relationship.

Starring:
Marion Bailey, Tim Roth, Phil Daniels, Pam Ferris
The film unfolds in brief episodes, detailing the travails of the working-class Pollock family, who live in a shabby flat in a tower block in London's East End.

Starring:
Robert Pattinson, Rebecca Pidgeon, Powell Jones, Jeremy Hardy
Art (Pattinson) is not talented, but aspires to be a musician. He has a dead-end job at a supermarket, despite having a degree (which he doesn't seem to value much).
12
These Foolish Things (2005)

Starring:
Charlotte Lucas, Craig Rooke, Julia McKenzie, Roisin Goodall
Genres:
Comedy, Drama, Romance
These Foolish Things is a 2006 British romantic drama film directed by Julia Taylor-Stanley and starring Zoë Tapper, David Leon, Lauren Bacall, Anjelica Huston, Terence Stamp, Andrew Lincoln, Eve Myles, Jamie Glover and Julia McKenzie.
13
I Really Hate My Job (2007)

Starring:
Neve Campbell, Shirley Henderson, Alexandra Maria Lara, Anna Maxwell Martin
I Really Hate My Job is a 2007 British comedy film directed by Oliver Parker and starring Neve Campbell, Shirley Henderson, Alexandra Maria Lara, Anna Maxwell Martin, Oana Pellea, and Danny Huston as himself.

Starring:
Piotr Jagiello, Ireneusz Czop, Perry Benson, Thomas Turgoose
Somers Town follows several days in the lives of two teenage boys, Tomo and Marek, who develop a mutual trust and form an unlikely friendship.
15
The Last of the High Kings (1996)

Starring:
Catherine O'Hara, Jared Leto, Christina Ricci, Gabriel Byrne
In the summer of 1977, in the coastal village of Howth, County Dublin, Ireland, on his last day of secondary school, a despondent Frankie (Leto) believes he has failed his final exams.

Starring:
David Thewlis, Lesley Sharp, Katrin Cartlidge, Greg Cruttwell
In an alleyway of the UK city of Manchester, Johnny Fletcher has rough sex with a woman. At the end of which, she begins to resist and Johnny runs away.
17
Mrs. Palfrey at the Claremont (2005)

Starring:
Joan Plowright, Rupert Friend, Zoë Tapper, Robert Lang
All but abandoned by her family in a London retirement hotel, Mrs Palfrey (Joan Plowright) strikes up a curious friendship with a young writer, Ludovic Meyer (Rupert Friend).

Starring:
Janet McTeer, Kimberly J. Brown, Jay O. Sanders, Gavin O'Connor
The story revolves around Mary Jo Walker, a single mother whose usual reaction to trouble is to pack her car with her belongings and take her pre-teen daughter Ava in search of greener pastures.

Starring:
Joe Swanberg, C. Mason Wells, Kevin Bewersdorf, Brigid Reagan
The movie follows three recent college graduates in Chicago: Tim, Chris and Alex. Tim watches the screen of his laptop as he makes out with his girlfriend.
20
Peter's Friends (1992)

Starring:
Hugh Laurie, Stephen Fry, Emma Thompson, Kenneth Branagh
Genres:
Comedy, Drama, Romance
It is New Year's weekend and the friends of Peter (Fry) gather at his newly inherited country house.