Movies Most Similar to Tristana (1970)
Movies like Tristana (1970).
17 items, 501 votes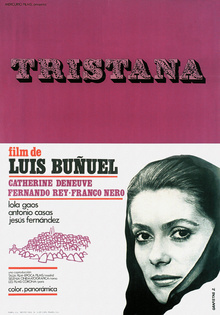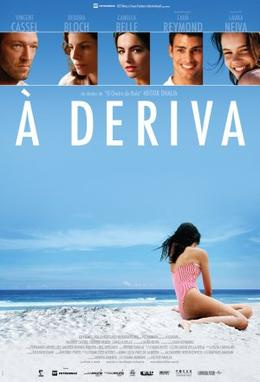 Starring:
Laura Neiva, Vincent Cassel, Camilla Belle, Izadora Armelin
The film tells about Filipa (Laura Neiva), a 14-year-old girl who spends her holidays with her family in the town of Búzios, in Rio de Janeiro.
2
That Obscure Object of Desire (1977)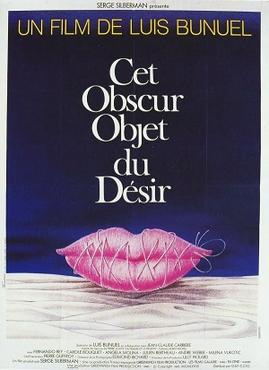 Starring:
Fernando Rey, Carole Bouquet, Ángela Molina, Julien Bertheau
A dysfunctional and sometimes violent romance happens between Mathieu (Fernando Rey), a middle-aged, wealthy Frenchman, and a young, impoverished, and beautiful flamenco dancer from Seville, Conchita, played by Carole Bouquet and Ángela Molina.

Starring:
Catherine Deneuve, Thomas Dumerchez, Guy Marchand, Élodie Bouchez
Camille, a middle-aged bookstore owner had a son she loved, Mathieu. Now Camille has a young friend, Franck. Her family disapproves.

Starring:
Elias Koteas, Kathryn Erbe, Edie Falco, Rachel Resheff
The story of three people from the same suburban town during the course of one curious autumn day.

Starring:
Natalie Press, Colin Morgan, Janet McTeer, Tanya Franks
Nikki Black abandoned at birth, is an unhinged twenty-nine-year-old woman on a vengeful quest to find and kill her birth mother.

Starring:
David Eberts, Faye Dunaway, Klaus Maria Brandauer, Ian Richardson
Burning Secret is a 1988 drama film, based on the short story Brennendes Geheimnis by Stefan Zweig, about an American diplomat's son who befriends a mysterious baron while staying at an Austrian spa during the 1920s.
7
We Won't Grow Old Together (1972)

Starring:
Marlène Jobert, Jean Yanne, Christine Fabréga, Patricia Pierangeli
For six years Jean has been having an affair with Catherine. At the beginning she hoped he would divorce his wife and marry her.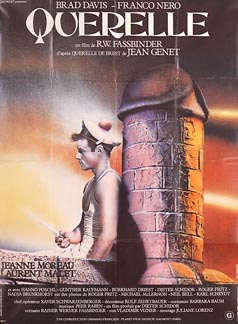 Starring:
Brad Davis, Franco Nero, Jeanne Moreau, Laurent Malet
The plot centers on the handsome Belgian sailor Georges Querelle, who is also a thief and murderer.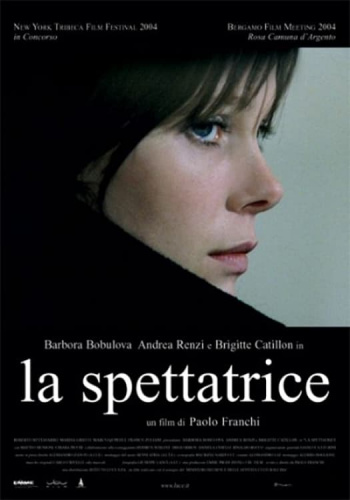 The Spectator (Italian: La spettatrice) is a 2004 Italian romance-drama film written and directed by Paolo Franchi. It was screened at the 2004 Tribeca Film Festival.

Starring:
William Hurt, Isabella Rossellini, Doreen Mantle, Kate Ashfield
A couple, Adam (William Hurt) and Mary (Isabella Rossellini), are both heading into their sixties, but react to this differently.

Starring:
Marie Trintignant, Stéphane Audran, Jean-François Garreaud, Yves Lambrecht
Betty (Marie Trintignant), a young alcoholic woman, is caught cold while cheating on her bourgeois husband.

Starring:
Viv Albertine, Liam Gillick, Tom Hiddleston, Harry Kershaw
Exhibition (aka London Project) is a 2013 drama film written and directed by Joanna Hogg, starring Viv Albertine, Liam Gillick, and Tom Hiddleston.
13
Love and Bruises (2011)

Starring:
Corinne Yam, Tahar Rahim, Jalil Lespert, Vincent Rottiers
Adrift in Paris, Hua meets Mathieu. An intense, violent love affair begins. Hua tries to leave, unaware of the strength of her addiction.

Starring:
Audrey Tautou, Gilles Lellouche, Anaïs Demoustier, Catherine Arditi
In the south-west of France, in the late 1920s, Thérèse Laroque agrees to a marriage of convenience between wealthy families by marrying Bernard Desqueyroux, a bourgeois landowner.
15
Multiple Sarcasms (2010)

Starring:
Timothy Hutton, Mira Sorvino, Dana Delany, Mario Van Peebles
Gabriel (Timothy Hutton) is a man who, on the surface, has a perfect life: successful career as an architect, a beautiful wife, and a devoted young daughter.
16
Carry on Abroad (1972)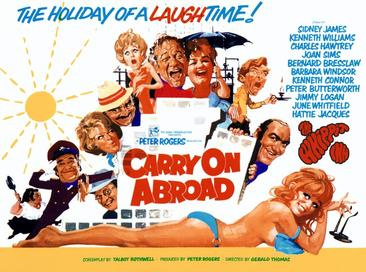 Starring:
Sidney James, Kenneth Williams, Charles Hawtrey, Joan Sims
The film opens with pub landlord and frequent holidaymaker Vic Flange (Sid James) openly flirting with the sassy saucepot widow Sadie Tompkins (Barbara Windsor) as his battleaxe wife, Cora (Joan Sims), looks on with disdain.

Starring:
Lee Tergesen, Enid Graham, Tate Ellington, Emily Meade
Gerry and Joan (Tergesen and Graham) are a middle-aged couple who travel from town to town under false personas to mutilate and change the lives of any and all unsuspecting victims in their paths.