More Movies Like the Escape (2017)
Movies like The Escape (2017).
18 items, 487 votes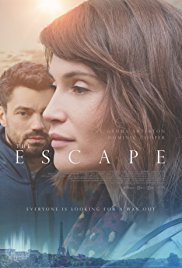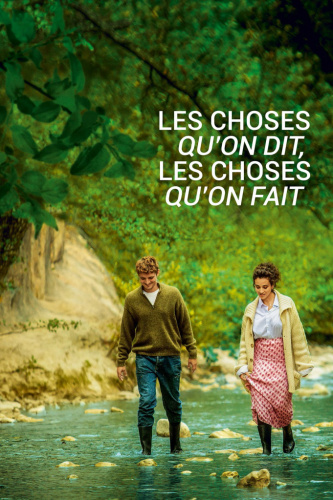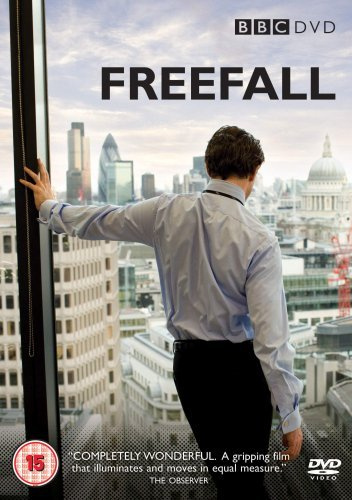 Starring:
Dominic Cooper, Laura Ainsworth, Aidan Gillen, Joseph Mawle
Freefall is a BBC television film written and directed by Dominic Savage, that premiered on BBC Two on 14 July 2009.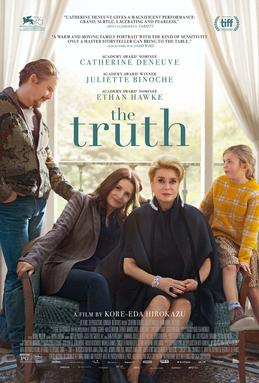 Starring:
Catherine Deneuve, Juliette Binoche, Ethan Hawke, Clémentine Grenier
Fabienne Dangeville is a very famous French actress, giving an interview about work on her upcoming book.

Starring:
Helen McCrory, Kenneth Cranham, Lorcan Cranitch, Tristan Gemmill
After being fired for taking the blame for his co-pilot's incompetence, airline pilot Jim Clark (Richard Arlen) starts his own airline, Honeymoon Air, flying for weddings and divorces between Los Angeles and Las Vegas/Reno.

Starring:
Judith Chemla, Jean-Pierre Darroussin, Yolande Moreau, Swann Arlaud
A Woman's Life (French: Une vie) is a 2016 French-Belgian drama film directed by Stéphane Brizé. It is based on the Guy de Maupassant's novel Une vie.

Starring:
Robert Carlyle, Colin Firth, Peter McNeil O'Connor, Nicholas Burns
City banker Mark (Colin Firth) lives with his pregnant wife Laura (Emilia Fox) in a large house in an upper-middle-class neighbourhood.
7
The Kindergarten Teacher (2018)

Lisa Spinelli (Maggie Gyllenhaal), a kindergarten teacher from Staten Island, is struggling with feelings of dissatisfaction in her life.

Starring:
Luc Senay, Simon Poitras, Didier Lucien, Sébastien Ricard
One afternoon, Hugo, son of Christophe and Irene disappeared, and the life of the married couple would shatter.

Starring:
Nadine Marshall, Idris Elba, Kai Francis Lewis, Sharlene Whyte
Second Coming is a 2014 British drama film directed by debbie tucker green.

Starring:
François Sagat, Omar Ben Sellem, Chiara Mastroianni, Rabah Zahi
Emmanuel (François Sagat) is a gay hustler living with his lover, the filmmaker Omar (Omar Ben Sellem) outside Paris.
11
United States of Love (2016)

Starring:
Julia Kijowska, Magdalena Cielecka, Dorota Kolak, Marta Nieradkiewicz
United States of Love (Polish: Zjednoczone Stany Miłości) is a 2016 Polish drama film directed by Tomasz Wasilewski.

Starring:
Rafe Spall, Emilia Fox, Elaine Cassidy, William Stagg
A dying mother's life lessons to the husband and sons she left behind.

Starring:
Shirley Henderson, John Simm, Shaun Kirk, Robert Kirk
Everyday is a 2012 British drama film co-written and directed by Michael Winterbottom.

Starring:
Ke-Xi Wu, Vivian Sung, Kimi Hsia, Li-Ang Chang
Nina Wu (Chinese: 灼人秘密; pinyin: Zhuó Rén Mì Mì; lit. Scorching Secrets) is a 2019 Taiwanese psychological drama film directed by Midi Z.
15
The Girl in the Book (2015)

Starring:
Emily VanCamp, Courtney Daniels, Jordan Lage, Ana Mulvoy Ten
Alice Harvey, a 28-year-old assistant book editor and aspiring writer, is tasked with handling the re-release of Milan Daneker's book Waking Eyes.
16
A Burning Hot Summer (2011)

Starring:
Monica Bellucci, Louis Garrel, Céline Sallette, Jérôme Robart
A painter Frédéric has an actress wife Angèle. Frédéric becomes friends with Paul. Paul and his girlfriend Élisabeth stay with Frédéric and Angèle in Rome.
17
Love and Bruises (2011)

Starring:
Corinne Yam, Tahar Rahim, Jalil Lespert, Vincent Rottiers
Adrift in Paris, Hua meets Mathieu. An intense, violent love affair begins. Hua tries to leave, unaware of the strength of her addiction.
18
Carry on Abroad (1972)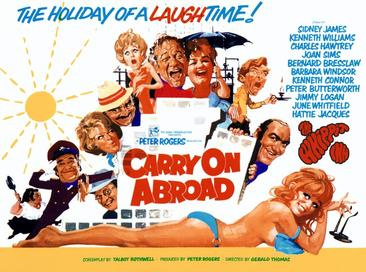 Starring:
Sidney James, Kenneth Williams, Charles Hawtrey, Joan Sims
The film opens with pub landlord and frequent holidaymaker Vic Flange (Sid James) openly flirting with the sassy saucepot widow Sadie Tompkins (Barbara Windsor) as his battleaxe wife, Cora (Joan Sims), looks on with disdain.