Movies Similar to the Scarlet Letter (1973)
Watch movies if you like The Scarlet Letter (1973).
16 items, 436 votes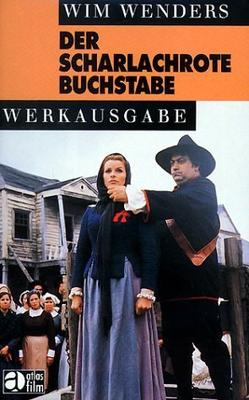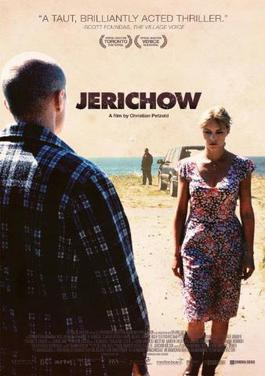 Starring:
Benno Fürmann, Nina Hoss, Hilmi Sözer, André Hennicke
Jerichow is a 2008 German drama film written and directed by Christian Petzold.
2
The King's Whore (1990)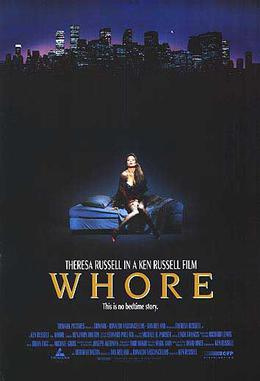 Starring:
Timothy Dalton, Valeria Golino, Stéphane Freiss, Robin Renucci
Genres:
Drama, History, Romance
Set in the 17th century, an Italian nobleman weds an impoverished countess, who is wooed by the Duke of Piedmont and faces pressure from his entire court to succumb to his wishes.
3
A Dangerous Woman (1993)

Starring:
Debra Winger, Barbara Hershey, Gabriel Byrne, Laurie Metcalf
Martha Horgan (Debra Winger) struggles to have a normal life in spite of being mentally challenged.
4
The Scarlet Letter (1995)

Starring:
Demi Moore, Gary Oldman, Robert Duvall, Lisa Andoh
It is 1667 in the Massachusetts Bay Colony, and an uneasy truce exists between local Puritans and their neighbors, the Algonquian.

Starring:
Lee Tergesen, Enid Graham, Tate Ellington, Emily Meade
Gerry and Joan (Tergesen and Graham) are a middle-aged couple who travel from town to town under false personas to mutilate and change the lives of any and all unsuspecting victims in their paths.

Starring:
David Eberts, Faye Dunaway, Klaus Maria Brandauer, Ian Richardson
Burning Secret is a 1988 drama film, based on the short story Brennendes Geheimnis by Stefan Zweig, about an American diplomat's son who befriends a mysterious baron while staying at an Austrian spa during the 1920s.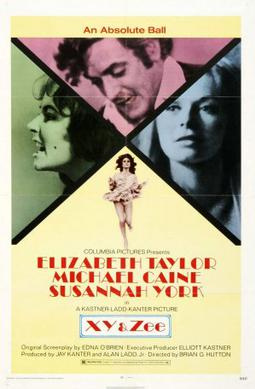 Starring:
Elizabeth Taylor, Michael Caine, Susannah York, Margaret Leighton
Zee and Co (also known as X Y and Zee and Zee and Company) is a 1972 British drama film directed by Brian G.

Starring:
Frances O'Connor, Greg Wise, Eileen Atkins, Hugh Bonneville
Madame Bovary is a 2000 British miniseries directed by Tim Fywell and based on the 1857 novel of the same name by French author Gustave Flaubert.
9
We Won't Grow Old Together (1972)

Starring:
Marlène Jobert, Jean Yanne, Christine Fabréga, Patricia Pierangeli
For six years Jean has been having an affair with Catherine. At the beginning she hoped he would divorce his wife and marry her.

Starring:
Hanna Schygulla, Wolfgang Schenck, Ulli Lommel, Karlheinz Böhm
The film begins with Effi von Briest, aged 17, on the swing in her parents' garden. Her mother comments on her wild nature, saying that she has an aerial spirit.
11
The Last September (1999)

Starring:
Michael Gambon, Tom Hickey, Keeley Hawes, David Tennant
Genres:
Drama, History, Romance
Set in the 1920s, Sir Richard and Lady Myra reside in their country estate in Ireland with their high-spirited niece, Lois, and their nephew Laurence during the twilight of the Anglo-Irish gentry.
12
The Marriage of Maria Braun (1979)

Starring:
Hanna Schygulla, Klaus Löwitsch, Ivan Desny, Gisela Uhlen
The film starts in Germany in 1943. During an Allied bombing raid Maria marries the soldier Hermann Braun.
13
One Hundred Mornings (2009)

Starring:
Ciarán McMenamin, Alex Reid, Rory Keenan, Kelly Campbell
Set in a world upended by a complete breakdown of society, two couples hide out in a lakeside cabin hoping to survive the crisis.
14
Wuthering Heights (1992)

Starring:
Juliette Binoche, Ralph Fiennes, Janet McTeer, Sophie Ward
Genres:
Drama, History, Romance
The movie revolves around the lives of the Earnshaws and the Lintons. It portrays the role of suffering, revenge, and unrequited love in society.

Starring:
Bill Paxton, Julia Ormond, Philippe Volter, Sandrine Bonnaire
On 16 January 1944, a reconnaissance pilot survives a plane crash in Delahaut in the Nazi occupied Belgium.
16
Signs & Wonders (2000)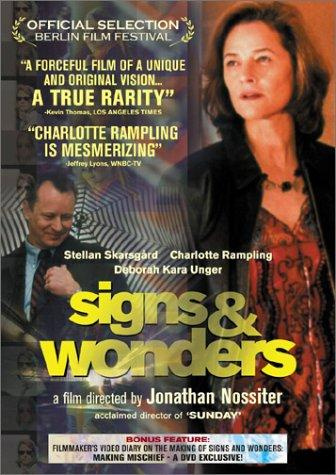 Starring:
Stellan Skarsgård, Charlotte Rampling, Deborah Kara Unger, Dimitris Katalifos
Signs and Wonders is a 2000 psychological thriller directed by Jonathan Nossiter and co-written with British poet James Lasdun (also co-writer of Sunday) was inspired by the Polish surrealist novel, Kosmos of Witold Gombrowicz.