More Movies Like Exit Plan (2019)
Movies like Exit Plan (2019).
19 items, 542 votes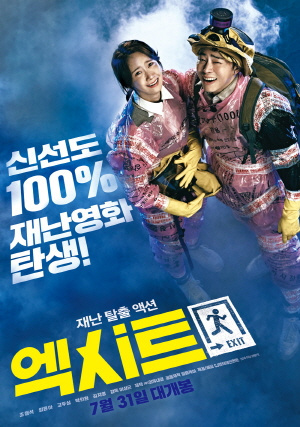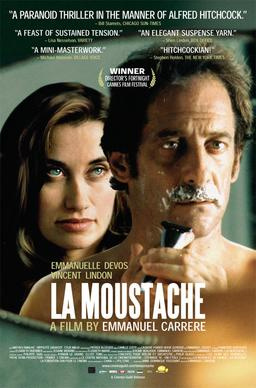 Starring:
Vincent Lindon, Emmanuelle Devos, Mathieu Amalric, Hippolyte Girardot
Marc Thiriez, a middle aged Parisian, asks his wife if he should shave off the moustache he has sported for most of his adult life.
2
The Donner Party (2009)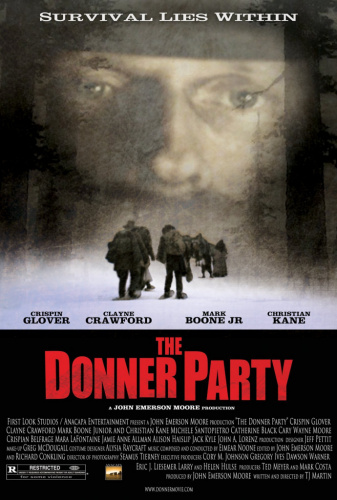 Starring:
Crispin Glover, Clayne Crawford, Michele Santopietro, Mark Boone Junior
The film opens with text explaining who the Donner Party was and how they ended up in the terrible situation of passing the cutoff.

Starring:
Pollyanna McIntosh, Amanda Ryan, Roisin O'Neill, Robert de Hoog
Love Eternal may refer to:.
4
Caroline and Jackie (2012)

Starring:
Marguerite Moreau, Elizabeth Tulloch, David Giuntoli, Valerie Azlynn
The film's opening credits have a lingering sense of unease to them, which is capitalized on as soon as Caroline and Jackie arrive at the "surprise birthday party" Caroline has planned for Jackie (despite her birthday not being for two months and it actually being Caroline's birthday) – where the dynamic between the pair (and Ryan, to some degree) is pushed out to the larger group, ratcheted up by rapid cuts and lingering looks between Jackie's friends.

Starring:
Robert Duvall, Bill Murray, Sissy Spacek, Lucas Black
No one really knows Felix Bush (Robert Duvall), who lives as a hermit deep in the woods.
6
One Hundred Mornings (2009)

Starring:
Ciarán McMenamin, Alex Reid, Rory Keenan, Kelly Campbell
Set in a world upended by a complete breakdown of society, two couples hide out in a lakeside cabin hoping to survive the crisis.

Starring:
Nate Prestidge, Charles Rashard
Genres:
Crime, Drama, Mystery
When a man is involved in a car wreck that kills his former lover, his life is derailed and his mind is splintered with guilt and the subsequent uncertainty about what exactly happened.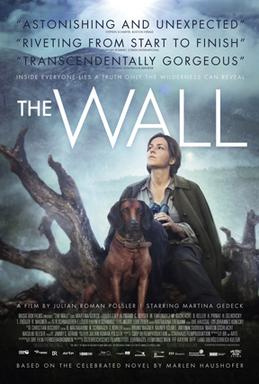 Starring:
Martina Gedeck, Luchs, Karlheinz Hackl, Ulrike Beimpold
Genres:
Drama, Fantasy, Mystery
A woman (Martina Gedeck) travels with her two friends, Hugo and Luise, and their loyal dog Lynx to their isolated hunting lodge in the Austrian Alps.

Starring:
Patrick Muldoon, Michael Paré, Keegan Connor Tracy, Will Sanderson
Genres:
Drama, Mystery, Thriller
Matt Sullivan (Patrick Muldoon) travels with his girlfriend, Dawn (Keegan Connor Tracy) from their urban residence in Denver on a vacation to the Blackwoods of Colorado, only to discover a motel run by a motel clerk, Greg (Clint Howard), a deranged family, and a horrific secret.

Starring:
Benoît Magimel, Isabelle Carré, Antoine Duléry, Ramzy Bedia
Headwinds (French: Des vents contraires) is a 2011 French drama film directed by Jalil Lespert.

Starring:
Cyndi Williams, Kenneth Wayne Bradley, Alex Kiester, Hannah Nicolas
Room is a 2005 independent drama film written and directed by Kyle Henry and starring Cyndi Williams.

Starring:
Charlotte Rampling, Bruno Cremer, Jacques Nolot, Alexandra Stewart
Under the Sand (French: Sous le sable, pronounced [su lə sɑbl]) is a 2000 French drama film directed and written by François Ozon.

Starring:
Yuriy Laguta, Marina Vovchenko, Sergey Shnurov, Andrei Kudriashov
Genres:
Drama, Mystery, Sci-Fi
Meat merchant Oleg, prostitute Marina, and piano tuner "simply Volodya" drop into an all-night bar in Moscow, where they are served by a narcoleptic bartender (three plus one is four) while each regales the others with made-up biographies.

Starring:
Ben Mendelsohn, Sophie Lowe, Maeve Dermody, Rachel Griffiths
Writer Ned Kendall is returning to the remote and isolated family home inhabited by his sister Sally, to say goodbye to his father, Bruce, who is dying.

Starring:
Jennifer Aniston, Adriana Barraza, Anna Kendrick, Sam Worthington
Over a year after surviving a car accident that killed her son, former defense attorney Claire Bennett is left heavily scarred — as she struggles to cope with chronic pain.
16
Oslo, August 31st (2011)

Starring:
Anders Danielsen Lie, Hans Olav Brenner, Ingrid Olava, Malin Crépin
Anders is a recovering drug addict in an Oslo rehab clinic.

Starring:
Aleksei Ananishnov, Gudrun Geyer
The film opens on two human forms, which soon reveal themselves to be that of a young man and a frail old woman.

Starring:
Mimi Rogers, David Duchovny, Darwyn Carson, Patrick Bauchau
Sharon, a young Los Angeles woman, engages in a swinging, libidinous lifestyle. She comes into contact with a sect that advises her that the Rapture is imminent.
19
Ship of Theseus (2012)

Starring:
Aida Elkashef, Yogesh Shah, Faraz Khan, Hannan Youssef
Aaliya Kamal (Aida El-Kashef) is a visually impaired and celebrated Egyptian photographer in the process of undergoing a cornea transplant that will restore her vision.