More Movies Like Out Stealing Horses (2019)
Movies to watch if you like Out Stealing Horses (2019).
30 items, 1051 votes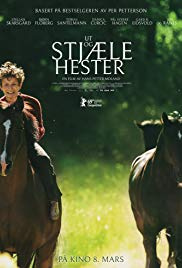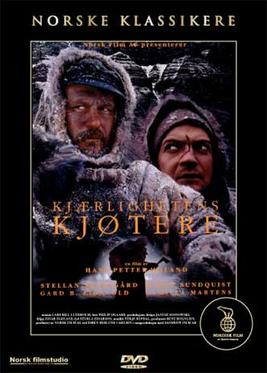 Starring:
Stellan Skarsgård, Gard B. Eidsvold, Bjørn Sundquist, Camilla Martens
In 1920s Oslo, Henrik Larsen (Gard B.
2
Another Man's Wife (2011)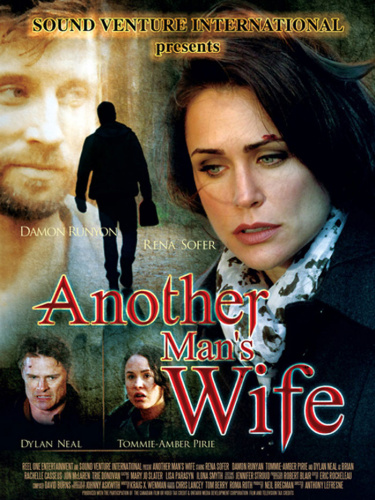 Starring:
Rena Sofer, Dylan Neal, Damon Runyan, Tommie-Amber Pirie
Genres:
Drama, Mystery, Thriller
Another Man's Wife is a 1934 novel by the British writer Marie Belloc Lowndes.
3
Louder Than Bombs (2015)

Starring:
Jesse Eisenberg, Gabriel Byrne, Isabelle Huppert, Devin Druid
Several years before the events of the film, Isabelle Reed (Isabelle Huppert), a conflict photographer, died in a car crash.

Starring:
Vanessa Redgrave, Ian Holm, Judi Dench, Marjorie Yates
Set in the town of Wetherby in West Yorkshire, the film focuses on Jean Travers, a middle-aged spinster schoolteacher.

Starring:
Jeremy Irons, Sinéad Cusack, Ethan Hawke, Grant Warnock
The film follows the story of an anguished English-born Pittsburgh high school teacher (Irons) in 1974 going through a reassessment of his life.
6
Photographing Fairies (1997)

Starring:
Toby Stephens, Emily Woof, Ben Kingsley, Frances Barber
Genres:
Drama, Fantasy, Mystery
In Switzerland in 1912, photographer Charles Castle (Toby Stephens) and Anna-Marie, his fiancèe, are married in an Alpine church.

Starring:
Harrison Ford, Kristin Scott Thomas, Charles S. Dutton, Bonnie Hunt
Genres:
Drama, Mystery, Romance
Sergeant William "Dutch" Van Den Broeck (Harrison Ford) is a police sergeant in the internal affairs department of the Washington, D. C.

Starring:
Guy Kent, Marta Gastini, Sveinn Ólafur Gunnarsson, Thora Bjorg Helga
The story follows David (Guy Kent), an introverted American photographer adrift in remote Iceland while on assignment.
9
The Simple-minded Murderer (1982)

Starring:
Stellan Skarsgård, Maria Johansson, Hans Alfredson, Per Myrberg
The story takes place in 1930's Skåne, Sweden, and focuses on Sven, who is hare-lipped and thus can't speak correctly.

Starring:
Stellan Skarsgård, Lena Headey, Jean Anderson, Charlotte Rampling
Aberdeen is a 2000 Norwegian-British drama film directed by Hans Petter Moland and starring Stellan Skarsgård, Lena Headey and Charlotte Rampling.

Starring:
Anthony LaPaglia, Geoffrey Rush, Rachael Blake, Kerry Armstrong
Genres:
Drama, Mystery, Romance
A woman's body is shown in lantana bushes in a suburban garden. Leon, a policeman, and Jane have sex in a motel.

Starring:
Bérénice Bejo, Tahar Rahim, Ali Mosaffa, Pauline Burlet
Ahmad, an Iranian man, returns to France after four years to finalise his divorce with his wife Marie.
13
In Order of Disappearance (2014)

Starring:
Stellan Skarsgård, Bruno Ganz, Pål Sverre Hagen, Jakob Oftebro
Genres:
Action, Crime, Drama
Nils Dickman (Stellan Skarsgård) is a snow plow driver in the fictional town of Tyos, Norway, just elected citizen of the year.
14
Pelle the Conqueror (1987)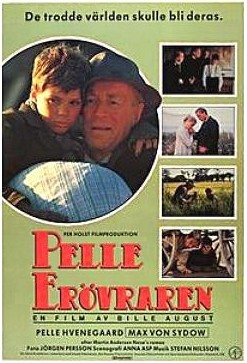 Starring:
Pelle Hvenegaard, Max von Sydow, Erik Paaske, Björn Granath
In the late 1850s, the elderly emigrant Lasse Karlsson and his son Pelle reach the Danish island of Bornholm after having left Skåne County, in southern Sweden, following the death of the boy's mother.

Starring:
Franziska Petri, Dejan Lilic, Albina Dzhanabaeva, Andrei Shchetinin
Two random acquaintances learn that their spouses are lovers. This discovery makes them act in a way they would not have dared earlier.
16
The Sea of Trees (2015)

Starring:
Matthew McConaughey, Naomi Watts, Ken Watanabe, Ryoko Seta
Genres:
Drama, Fantasy, Mystery
Arthur Brennan, an adjunct physics professor, travels to Aokigahara ("The Suicide Forest") with a sealed package.

Starring:
Jesper Salén, Stellan Skarsgård, Basia Frydman, Niklas Olund
Roland (Salén) is the 12-year-old son of a Russian Jewish mother (Frydman) and a socialist father (Skarsgård), coming of age in 1920s Stockholm.

Starring:
Zoé Auclair, Lea Bridarolli, Bérangère Haubruge, Marion Cotillard
After a series of images of rushing water, forest, and dark, empty subterranean hallways, six-year-old Iris arrives topless inside a coffin placed in a dormitory's common area, where she is met with general warmth and curiosity by the other six girls who live in the house.

Starring:
Kim Bodnia, Mikael Persbrandt, Maria Bonnevie, Tord Peterson
Dragonfly (Norwegian: Øyenstikker) is a 2001 Norwegian drama film directed by Marius Holst, starring Kim Bodnia, Mikael Persbrandt and Maria Bonnevie.

Starring:
Amrita Acharia, Ola Rapace, Prince Singh, Rabia Noreen
I Am Yours (Norwegian: Jeg er din) is a 2013 Norwegian drama film written and directed by Iram Haq.