Movies Most Similar to Disappearance (2017)
Movies similar to Disappearance (2017).
18 items, 546 votes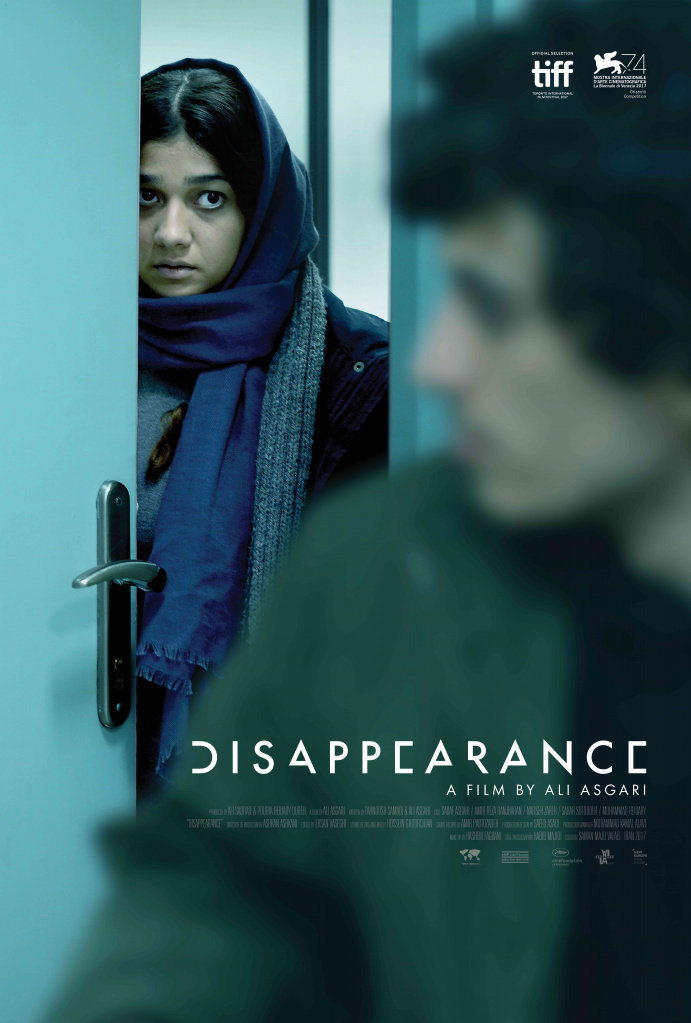 1
A Gentle Creature (2017)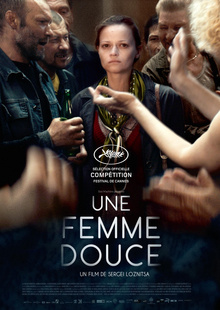 Starring:
Liya Akhedzhakova, Valeriu Andriuta, Roza Khayrullina, Vasilina Makovtseva
A woman lives alone on the outskirts of a village in Russia. One day she receives a parcel she had sent to her incarcerated husband, marked 'return to sender'.
2
The Fifth Season (2012)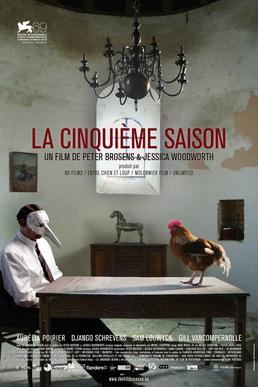 Starring:
Aurélia Poirier, Django Schrevens, Sam Louwyck, Gill Vancompernolle
The Fifth Season (French: La Cinquième Saison) is a 2012 Belgian drama film directed by Peter Brosens and Jessica Woodworth.
3
Picnic at Hanging Rock (1975)

Starring:
Rachel Roberts, Anne-Louise Lambert, Vivean Gray, Helen Morse
At Appleyard College, a girls' private school near the town of Woodend, Victoria, the students are dressing on the morning of Valentine's Day, 1900.

Starring:
Line Storesund, Hilde Nyeggen Martinsen, Merete Moen, Sigrid Huun
The Ice Palace (Norwegian: Is-slottet) is a 1987 Norwegian drama film directed by Per Blom based on the novel of the same name.

Starring:
Ah-In Yoo, Steven Yeun, Jong-seo Jun, Soo-Kyung Kim
An aspiring young novelist, Lee Jong-su performs odd jobs in Paju.

Starring:
Maxine Peake, Maisie Williams, Florence Pugh, Anna Burnett
Genres:
Drama, Mystery, Thriller
In 1969, Lydia and Abbie are best friends at an English girls' school.
7
Too Late to Die Young (2018)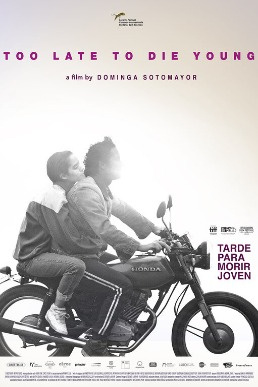 Starring:
Demian Hernández, Antar Machado, Magdalena Tótoro, Matías Oviedo
Too Late to Die Young (Spanish: Tarde para morir joven) is a 2018 Chilean film directed by Dominga Sotomayor Castillo.

Starring:
Mimi Rogers, David Duchovny, Darwyn Carson, Patrick Bauchau
Sharon, a young Los Angeles woman, engages in a swinging, libidinous lifestyle. She comes into contact with a sect that advises her that the Rapture is imminent.

Starring:
Emma Suárez, Adriana Ugarte, Daniel Grao, Inma Cuesta
Genres:
Drama, Mystery, Romance
Julieta lives in Madrid and is about to move to Portugal with her boyfriend Lorenzo.

Starring:
Frank Whaley, Peter Gallagher, Lara Flynn Boyle, John Spencer
In 1952, New York society playboy Mickey Jelke inherits a large sum of money.
11
The Seventh Continent (1989)

Starring:
Birgit Doll, Dieter Berner, Leni Tanzer, Udo Samel
The film is divided into three parts. The first two, 1987 and 1988, each depict a day in the family's life, showing their daily activities in detail.

Starring:
Hannah Hoekstra, Hans Dagelet, Rifka Lodeizen, Mark Rietman
Hemel (Hannah Hoekstra) is a young woman who frequently has one night stands with strangers. She has a close relationship with her father, Gijs (Hans Dagelet).

Starring:
Vanessa Redgrave, Ian Holm, Judi Dench, Marjorie Yates
Set in the town of Wetherby in West Yorkshire, the film focuses on Jean Travers, a middle-aged spinster schoolteacher.
14
One Deadly Summer (1983)

Starring:
Isabelle Adjani, Alain Souchon, Suzanne Flon, Jenny Clève
In this tragic tale of misunderstanding, obsession, and increasing madness, Eliane ("Elle"), a beautiful young woman (Isabelle Adjani) settles into a small town in the south of France with her introverted mother (Maria Machado) and physically handicapped father, and soon becomes the subject of wild speculation because of her aloofness and at the same time, her obvious sexuality.

Starring:
Giovanna Mezzogiorno, Luigi Lo Cascio, Alessio Boni, Stefania Rocca
The Beast in the Heart (La bestia nel cuore / a. k. a. Don't Tell) is a 2005 film directed by Cristina Comencini, based on a novel written by her.
16
The Sense of an Ending (2017)

Starring:
Jim Broadbent, Charlotte Rampling, Harriet Walter, Michelle Dockery
Elderly divorcé Anthony 'Tony' Webster runs a London camera shop and lives quietly.
17
Carry on Abroad (1972)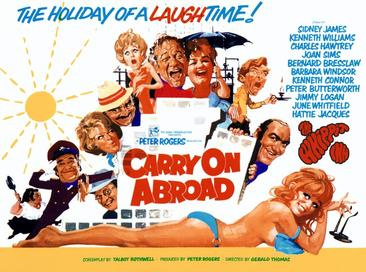 Starring:
Sidney James, Kenneth Williams, Charles Hawtrey, Joan Sims
The film opens with pub landlord and frequent holidaymaker Vic Flange (Sid James) openly flirting with the sassy saucepot widow Sadie Tompkins (Barbara Windsor) as his battleaxe wife, Cora (Joan Sims), looks on with disdain.

Starring:
Ezra Miller, Jeremy Allen White, Emory Cohen, Michael Stuhlbarg
While doing a film project at a private school, internet-video obsessed teenager Robert (Ezra Miller) catches twin sisters dying due to drugs contaminated with rat poison.