More Movies Like Halls of Anger (1970)
Watch these movies if you like Halls of Anger (1970).
21 items, 613 votes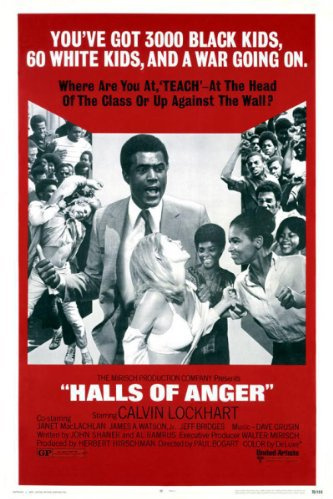 1
To Sir, with Love II (1996)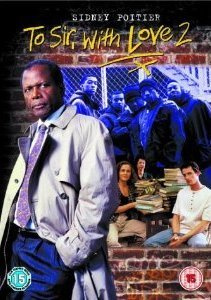 Starring:
Sidney Poitier, Christian Payton, Dana Eskelson, Fernando López
Mark Thackeray (Sidney Poitier), from British Guiana by way of California, took a teaching position in a London East End school in the 1967 film.
2
Knights of the South Bronx (2005)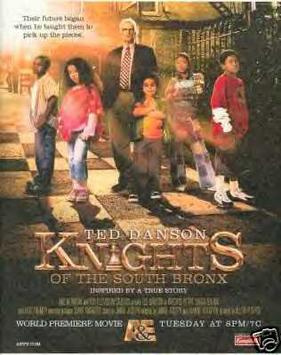 Starring:
Ted Danson, Malcolm David Kelley, Keke Palmer, Clifton Powell
Knights of the South Bronx is a 2005 television film about a teacher who helps students at a tough inner-city school to succeed by teaching them to play chess.

Starring:
Jon Voight, Paul Winfield, Madge Sinclair, Tina Andrews
The story follows a young teacher, Pat Conroy, in 1969 assigned to isolated "Yamacraw Island" (Daufuskie Island) off the coast of South Carolina and populated mostly by poor black families.

Starring:
J. Eddie Peck, Melora Hardin, Adolfo Quinones, Leticia Vasquez
Kevin Laird is a Beverly Hills school teacher by day and a mystery man by night.

Starring:
Jeff Daniels, Jena Malone, Paul Sorvino, Luke Edwards
Students at Steinmetz High School are less than enthusiastic about anything in the classroom, except for Jolie Fitch, a junior who enjoys Dr.

Toe to Toe are an Australian hardcore band from Sydney, New South Wales, Australia.

Starring:
François Bégaudeau, Agame Malembo-Emene, Angélica Sancio, Arthur Fogel
Set wholly in a secondary school in a working-class district of Paris, where many inhabitants are foreign-born, the film follows the year of a young teacher, François Marin, and the 25 pupils aged 14 or 15 who he takes for an hour each day in French language.
8
Just Another Girl on the I.R.T. (1992)

Starring:
Ariyan A. Johnson, Kevin Thigpen, Ebony Jerido, Chequita Jackson
Chantel Mitchell (Ariyan A. Johnson) is an African-American, 17-year-old high school junior who lives in Brooklyn, New York.

Starring:
Adrien Brody, Christina Hendricks, Marcia Gay Harden, Lucy Liu
Detachment is a chronicle of one month in the lives of several high school teachers, administrators and students through the eyes of a substitute teacher named Henry Barthes (Adrien Brody).
10
The Pregnancy Project (2012)

Starring:
Alexa PenaVega, Walter Perez, Sarah Smyth, Sarah Strange
A 17-year-old, attending a Washington state high-school, made her senior school project the treatment of pregnant teenagers by pretending to be pregnant.

Starring:
Alexa PenaVega, Michael Peña, Yancey Arias, Laura Harring
High school student Paula Crisostomo is tired of being treated unequally.
12
The Invisible Eye (2010)

Starring:
Julieta Zylberberg, Ailín Salas, Osmar Núñez, Marta Lubos
The Invisible Eye (Spanish: La mirada invisible) is a 2010 international coproduction drama film directed by Diego Lerman.
13
Cornbread, Earl and Me (1975)

Starring:
Moses Gunn, Rosalind Cash, Bernie Casey, Madge Sinclair
The film focuses on three African-American youths living in an urban neighborhood.

Starring:
Kerry Washington, Anna Simpson, Melissa Martinez, The Jackie Robinson Steppers Marching Band
Our Song follows three high school girls over one summer in Crown Heights, Brooklyn.
15
A Lesson Before Dying (1999)

Starring:
Don Cheadle, Cicely Tyson, Mekhi Phifer, Irma P. Hall
A Lesson Before Dying is a 1999 American made-for-television drama film adapted from the 1993 Ernest J. Gaines novel of the same name.
16
She Fought Alone (1995)

Starring:
Tiffani Thiessen, Brian Austin Green, Isabella Hofmann, David Lipper
Caitlin Rose is a shy 17-year-old in the new town of Lockhart, Illinois.

Starring:
John S. Davies, Marsha Dietlein, Meason Wiley, Kirk E. Kelleykahn
After some personal trauma, Wilson Walmsley is invited to work as a substitute teacher in a suburban public high school.

Starring:
Morgan Freeman, Beverly Todd, Robert Guillaume, Alan North
By 1987, the once successful Eastside High School in Paterson, New Jersey, has deteriorated due to drugs and crime.

Starring:
Norman Reedus, Garrett Backstrom, Martha Higareda, Rob Estes
Set in the not so distant future, in the United States, sixteen-year-old Herman Howards makes a fateful decision.

Starring:
Ryan Gosling, Anthony Mackie, Shareeka Epps, Jeff Lima
Dan Dunne (Ryan Gosling) is a young middle-school history teacher at a Brooklyn school, with a teaching style that rejects the standard curriculum in favor of an approach based upon dialectics (specifically Engels' three laws of dialectics).