Most Similar Movies to Spring and Port Wine (1970)
Watch movies if you like Spring and Port Wine (1970).
17 items, 519 votes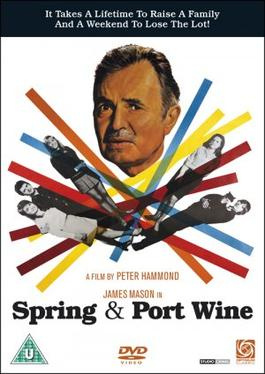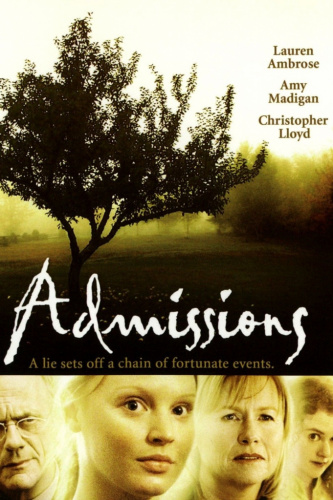 Admissions is a 2011 American short film written by John Viscount and directed by Harry Kakatsakis. The film received funds from a successful Kickstarter campaign.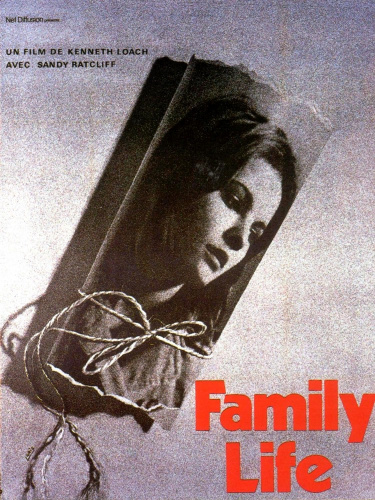 Starring:
Sandy Ratcliff, Bill Dean, Grace Cave, Malcolm Tierney
A young woman, Janice, is living with her restrictive and conservative parents, who lead a dull working-class life, and consider their daughter to be "misbehaving" whenever she's trying to find her own way in life.

Starring:
Erin Way, Eric Matheny, Ryan Smale, Stephanie Scholz
Genres:
Horror, Sci-Fi, Thriller
Absence (Portuguese: Ausência) is a 2014 Brazilian drama film directed by Chico Teixeira.
4
A Father's Choice (2000)

Starring:
Peter Strauss, Mary McDonnell, Michelle Trachtenberg, Yvonne Zima
Two sisters accustomed with the fast-paced life in the big city are forced to live with their father in the country when their mother is killed.

Starring:
Sara Forestier, François Damiens, Adèle Haenel, Paul Hamy
Following the death of her mother, Suzanne and her younger sister are raised by their father alone. At the age of 17, Suzanne becomes the mother of a son.

Starring:
John Malkovich, John Goodman, Jacob Zachar, Brian Deneen
Drunkboat is a 2010 American drama-genre film starring John Malkovich, Dana Delany and John Goodman. The film premiered at the 2010 Chicago International Film Festival.

Starring:
Helena Bonham Carter, Thomas Redford, Christopher Parkinson, Joshua Thurston
Inspired by the life of Jacqui Jackson.
8
Too Young to Be a Dad (2002)

Starring:
Kathy Baker, Paul Dano, Katie Stuart, Bruce Davison
Fifteen-year-old Matt Freeman is the youngest member to be inducted into his school's Honor Society.
9
Twelve Mile Road (2003)

Starring:
Tom Selleck, Wendy Crewson, Maggie Grace, Anna Gunn
After a rough divorce, farmer Stephen Landis (Tom Selleck) lives a normal life living on his ranch in Idaho with his girlfriend Leah (Anna Gunn) and her daughter, Roxanne (Tegan Moss).
10
The Bad Mother's Handbook (2007)

Starring:
Catherine Tate, Anne Reid, Holliday Grainger, Steve John Shepherd
Karen (Catherine Tate) is a mother in her thirties, raising teenaged Charlotte (Holly Grainger). Karen's mother Nan (Anne Reid) is suffering from Alzheimer's.

Starring:
Danielle Panabaker, Jane Krakowski, Clare Stone, Tyler Hynes
Jacey Jeffries (Danielle Panabaker) is a 16-year-old high school student and the mother of a baby boy named Charlie.
12
Fifteen and Pregnant (1998)

Starring:
Kirsten Dunst, Park Overall, Julia Whelan, David Andrews
The film commences with 14-year-old Tina having sex with her new boyfriend, Ray.
13
The Pregnancy Project (2012)

Starring:
Alexa PenaVega, Walter Perez, Sarah Smyth, Sarah Strange
A 17-year-old, attending a Washington state high-school, made her senior school project the treatment of pregnant teenagers by pretending to be pregnant.

Just a Dream may refer to:.

Starring:
Elisabeth Shue, Hanna Hall, Martin Donovan, Conchata Ferrell
Amy & Isabelle is a 2001 made-for-television film produced through Oprah Winfrey's Harpo Films as part of her "Oprah Winfrey Presents" film line.

Starring:
Cyril Cusack, Ian Holm, Paul Rogers, Terence Rigby
Teddy brings his wife home to meet his estranged family.

Starring:
Felicity Jones, Jessica Brown Findlay, Sebastian Koch, Julia Ormond
The rebellious teenage dropout, Emelia Conan Doyle, believes herself to be a descendant of Arthur Conan Doyle.