Movies Like an Elephant Sitting Still (2018)
Movies like An Elephant Sitting Still (2018).
14 items, 350 votes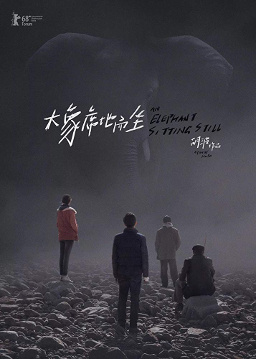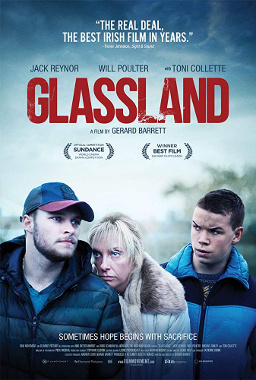 Starring:
Toni Collette, Will Poulter, Jack Reynor, Michael Smiley
John is a cash-strapped taxi driver in Dublin, who lives with his mother, Jean, who is drinking herself to death.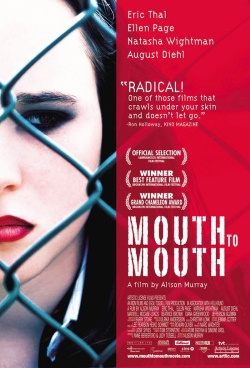 Starring:
Ellen Page, Natasha Wightman, August Diehl, Beatrice Brown
Sherry (Elliot Page), a disillusioned American teen living on the streets of Europe, happens across the street collective S*P*A*R*K (Street People Armed with Radical Knowledge), led by Harry and immediately follows suit, joining their caravan of orphans, runaways, deadbeats, and punks on a journey around Europe, recruiting new fragile souls.
3
Violet Perfume: No One Is Listening (2001)

Starring:
Ximena Ayala, Nancy Gutiérrez, Arcelia Ramírez, María Rojo
Violet Perfume: No One Is Listening (Spanish: Perfume de violetas, nadie te oye) is a 2001 mexican drama film directed by Maryse Sistach.

Starring:
Erin Way, Eric Matheny, Ryan Smale, Stephanie Scholz
Genres:
Horror, Sci-Fi, Thriller
Absence (Portuguese: Ausência) is a 2014 Brazilian drama film directed by Chico Teixeira.
5
Death of a Superhero (2011)

Starring:
Thomas Brodie-Sangster, Lilly Forgách, Ian Fitzgibbon, Michael McElhatton
In the first scene, 15-year-old Don (Sangster) attempts suicide by the train tracks or gives the viewer the impression he intends to commit suicide.

Starring:
Julie Andrews, Alan Bates, Max von Sydow, Rupert Everett
Duet for One is a 1986 British drama film adapted from the play, a two-hander by Tom Kempinski, about a world-famous concert violinist named Stephanie Anderson who is suddenly struck with multiple sclerosis.

Starring:
Jacinda Barrett, Richard Roxburgh, Tom Russell, James Nesbitt
Life seems idyllic for Marisa (Jacinda Barrett) and her son, Jack (Tom Russell), until a poor performance at a school soccer match ends with Jack in hospital and Marisa trying to find her husband, David (Richard Roxburgh), who is interstate at a conference.

Starring:
Vanessa Williams, Tatum O'Neal, Nashawn Kearse, Christopher Scott
My Brother is a 2006 film directed by Academy Award nominee Anthony Lover. It stars Vanessa L. Williams, Tatum O'Neal, Nashawn Kearse and Fredro Starr.

Starring:
Kevin Sorbo, Samuel Davis, Richard Dillard, Nicole Elliott
An inspiring drama about a solitary high school groundskeeper who becomes the unlikey mentor of a struggling teen.

Starring:
Miles Elliot, Betsy Roth, Josh Berry, Michael Mattera
To impress a potential client, financial adviser Ken Matthews signs up to be a counselor at a camp for children in the foster system.
11
Too Young to Be a Dad (2002)

Starring:
Kathy Baker, Paul Dano, Katie Stuart, Bruce Davison
Fifteen-year-old Matt Freeman is the youngest member to be inducted into his school's Honor Society.
12
White Irish Drinkers (2010)

White Irish Drinkers is a 2010 American drama film written and directed by John Gray and starring Nick Thurston and Geoffrey Wigdor.
13
The End of Love (2012)

Starring:
Mark Webber, Alia Shawkat, Shannyn Sossamon, Isaac Love
When the mother of his infant son unexpectedly dies, struggling actor Mark (Mark Webber) grapples with fatherhood and his inability to grow up.
14
Carry on Abroad (1972)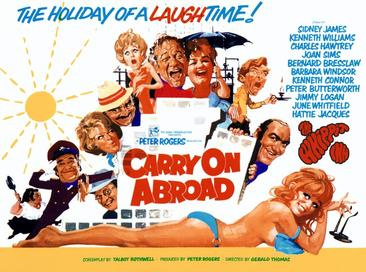 Starring:
Sidney James, Kenneth Williams, Charles Hawtrey, Joan Sims
The film opens with pub landlord and frequent holidaymaker Vic Flange (Sid James) openly flirting with the sassy saucepot widow Sadie Tompkins (Barbara Windsor) as his battleaxe wife, Cora (Joan Sims), looks on with disdain.