Movies Similar to Temporary Difficulties (2018)
Watch these movies if you like Temporary Difficulties (2018).
20 items, 555 votes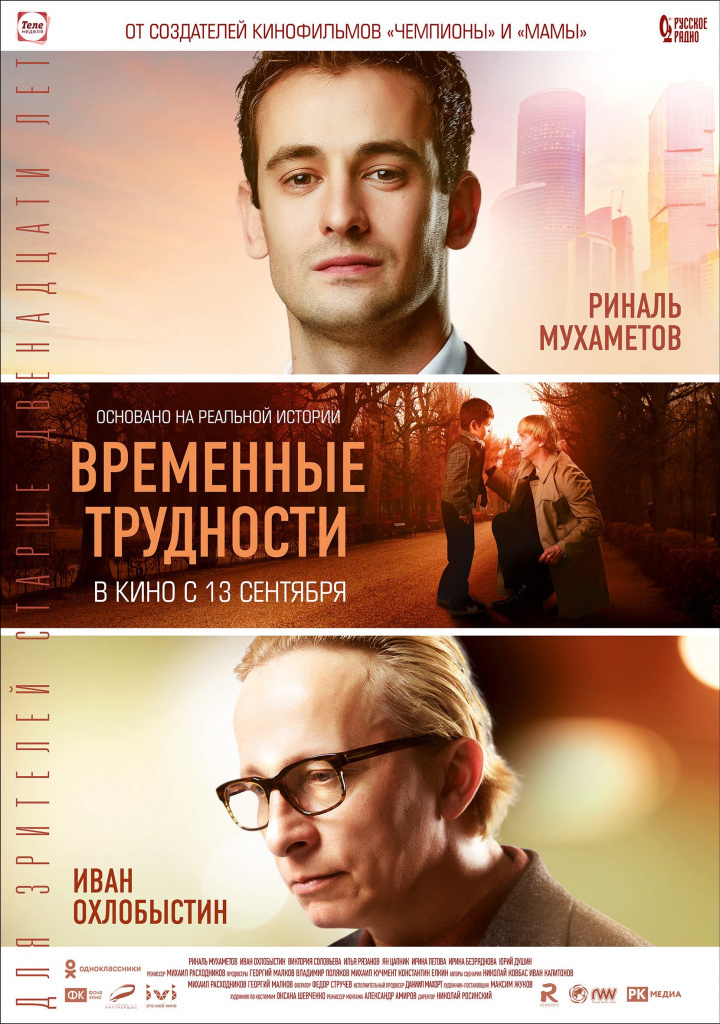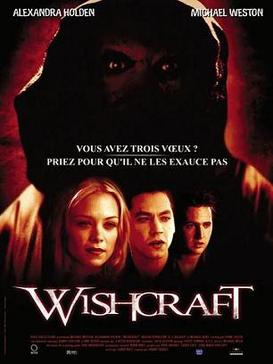 Starring:
William H. Macy, Kyra Sedgwick, Kathy Baker, Joel Brooks
Door to Door is a 2002 television film about Bill Porter, an inspiring and successful door-to-door salesman with cerebral palsy. The film stars William H.
2
Front of the Class (2008)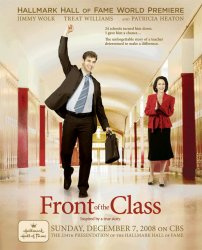 Starring:
James Wolk, Treat Williams, Dominic Scott Kay, Sarah Drew
After being challenged by Tourette's syndrome from a very young age, Brad Cohen defies all odds to become a gifted teacher.

Starring:
Danny Glover, Malcolm McDowell, Alfre Woodard, Marius Weyers
Bopha! is a 1993 American drama film directed by Morgan Freeman and starring Danny Glover. It is Freeman's directorial debut.
4
Like Father, Like Son (2013)

Starring:
Masaharu Fukuyama, Machiko Ono, Yôko Maki, Lily Franky
Ryōta Nonomiya is a successful architect who is focused so much on work that he neglects his wife, Midori, and son, Keita.

Starring:
Miles Elliot, Betsy Roth, Josh Berry, Michael Mattera
To impress a potential client, financial adviser Ken Matthews signs up to be a counselor at a camp for children in the foster system.

Starring:
Kevin Spacey, Haley Joel Osment, Helen Hunt, Jay Mohr
Trevor begins 7th grade in Las Vegas, Nevada.
7
Mockingbird Don't Sing (2001)

Starring:
Melissa Errico, Michael Lerner, Joe Regalbuto, Sean Young
In Los Angeles, 1970, Katie Standon (Tarra Steele), a girl who has been imprisoned in her room (and without any human contact) since the age of one, is now thirteen years old.
8
The Pursuit of Happyness (2006)

Starring:
Will Smith, Thandie Newton, Jaden Smith, Brian Howe
In 1981, San Francisco salesman Chris Gardner invests his entire life savings in portable bone density scanners, which he demonstrates to doctors and pitches as a handy quantum leap over standard X-rays.

Starring:
Viola Davis, Maggie Gyllenhaal, Holly Hunter, Oscar Isaac
Won't Back Down is a 2012 American drama film directed by Daniel Barnz and starring Maggie Gyllenhaal, Viola Davis and Holly Hunter. It was released on September 28, 2012.

Starring:
Debra Winger, Alex Van, Sam Howard, Stephen Warner
Dawn Anna is a 2005 American dramatic television film written by Robert Munic, Arliss Howard, and James Howard, and directed by Arliss Howard.
11
Just Ask My Children (2001)

Starring:
Virginia Madsen, Jeffrey Nordling, Graham Beckel, Robert Joy
A pedophilia witch-hunt is started in Bakersfield by two teenage girls' foppish child abuse claims.

Starring:
Emma Stone, Viola Davis, Octavia Spencer, Bryce Dallas Howard
The Help is a 2011 period drama film written and directed by Tate Taylor and based on Kathryn Stockett's 2009 novel of the same name.

Starring:
Danny Glover, Vicellous Shannon, Vondie Curtis-Hall, Loretta Devine
Freedom Song is told in flashbacks from the perspective of Owen Walker, a high school student in the fictional town of Quinlan, Mississippi in the early 1960s.

Starring:
William Hurt, Christine Lahti, Elizabeth Perkins, Mandy Patinkin
Dr Jack McKee is a successful surgeon at a leading hospital.
15
The Fat Boy Chronicles (2010)

Starring:
Christopher Rivera, Kelly Washington, Chris Bert, Cole Carson
Jimmy Winterpock always gets teased by the football team for being overweight at 188 pounds and only 5 ft 5. As a school assignment he writes about it in his journal.

Starring:
Amitabh Bachchan, Rani Mukerji, Shernaz Patel, Ayesha Kapoor
Black is a 2005 Indian English- and Hindi-language drama film directed Sanjay Leela Bhansali.
17
Life Feels Good (2013)

Starring:
Dawid Ogrodnik, Dorota Kolak, Arkadiusz Jakubik, Helena Sujecka
It tells the story of Mateusz Rosiński who has cerebral palsy in Poland and his life from the 1980s to 2000s. It is inspired by true events.
18
Carry on Abroad (1972)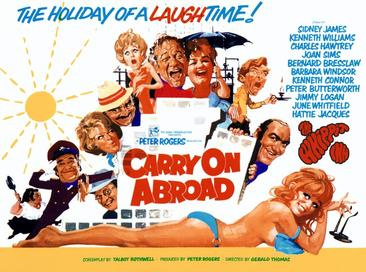 Starring:
Sidney James, Kenneth Williams, Charles Hawtrey, Joan Sims
The film opens with pub landlord and frequent holidaymaker Vic Flange (Sid James) openly flirting with the sassy saucepot widow Sadie Tompkins (Barbara Windsor) as his battleaxe wife, Cora (Joan Sims), looks on with disdain.

Starring:
Jodie Whittaker, Ioan Gruffudd, Rupert Friend, Natascha McElhone
Based on the real-life story of Kevin Lewis, the film follows his childhood of abuse, his descent into a life of crime and how he put his life together again afterwards.
20
November Christmas (2010)

Starring:
Sam Elliott, John Corbett, Sarah Paulson, Karen Allen
A small Rhode Island community comes together to create special holiday (Halloween, Thanksgiving Day, and Christmas) moments several weeks early for Vanessa Marks, an 8-year-old girl with a life-threatening illness.