Movies Like Brother John (1971)
Watch these movies if you like Brother John (1971).
33 items, 1153 votes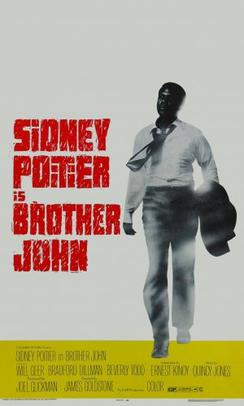 1
A Raisin in the Sun (2008)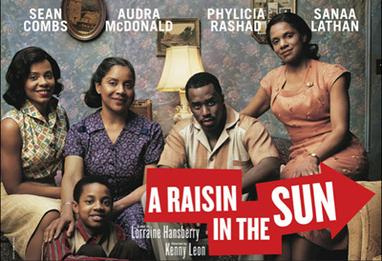 Starring:
Sean 'Diddy' Combs, Sanaa Lathan, Audra McDonald, Phylicia Rashad
Set in 1959, the story focuses on the Youngers, an African American family living on Chicago's South Side.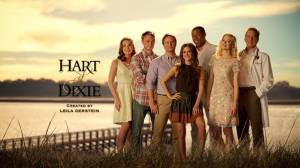 Starring:
Ally Sheedy, Virginia Madsen, Phoebe Cates, Treat Williams
Three sorority women at a 1957 Alabama college face the experience and difficulties of ethnic strife and integration.

Starring:
Emma Stone, Viola Davis, Octavia Spencer, Bryce Dallas Howard
The Help is a 2011 period drama film written and directed by Tate Taylor and based on Kathryn Stockett's 2009 novel of the same name.

Starring:
Jeffrey Wright, Terrence Howard, CCH Pounder, Carmen Ejogo
Boycott is a 2001 American made-for-television biographical drama film directed by Clark Johnson, and starring Jeffrey Wright as Martin Luther King Jr.

Starring:
Danny Glover, Vicellous Shannon, Vondie Curtis-Hall, Loretta Devine
Freedom Song is told in flashbacks from the perspective of Owen Walker, a high school student in the fictional town of Quinlan, Mississippi in the early 1960s.
6
Mandela and De Klerk (1997)

Starring:
Sidney Poitier, Michael Caine, Tina Lifford, Gerry Maritz
Mandela and de Klerk is a 1997 made-for-television drama film written by Richard Wesley and directed by Joseph Sargent. The film stars Sidney Poitier and Michael Caine.

Starring:
Lee Marvin, Richard Burton, Cameron Mitchell, O.J. Simpson
Genres:
Crime, Drama, Thriller
In a small town in the South, Sheriff Track Bascomb breaks up a crowd of black and white men molesting a black woman.
8
Harlan County War (2000)

A Kentucky woman whose mine-worker husband is nearly killed in a cave-in, and whose father is slowly dying of black lung, joins the picket lines for a long, violent strike.
9
Blood Done Sign My Name (2010)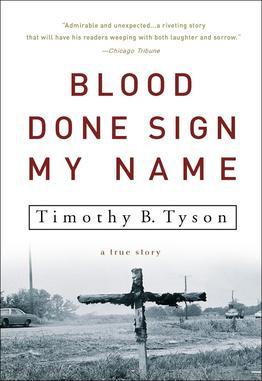 Starring:
Emily Alyn Lind, Michael Rooker, Natalie Alyn Lind, Lela Rochon
In Oxford, North Carolina, the county seat of a tobacco district, a black Vietnam-era veteran is beaten in 1970 by three white men, and shot dead by one of them.

Starring:
Martin Sheen, John Franklin Sawyer, Scott Terra, Ginnie Randall
Before the Civil War, the Dabney family of Virginia sold their slave, Shadrach (John Franklin Sawyer), to plantation owners in Alabama, separating him from his family.
11
A Gathering of Old Men (1987)

Starring:
Louis Gossett Jr., Richard Widmark, Holly Hunter, Joe Seneca
A bigoted white farmer is shot in self-defense on a Louisiana sugarcane plantation. A group of old black men come forward en masse to take responsibility for the killing.

Starring:
Scott Glenn, Jamie Lee Curtis, Bette Davis, John Randolph
Lawyer Willie Croft (Glenn) is indifferent, letting his practice run itself, when the town's richest family begins a determined effort to obtain the farm of an old black woman, Elvira Backus (Richards).
13
Once Upon a Time... When We Were Colored (1995)

Starring:
Al Freeman Jr., Phylicia Rashad, Leon, Paula Kelly
The film takes place in Glen Allan, Mississippi, during the mid-20th century.

Starring:
Gabrielle Union, Billy Dee Williams, Zoe Saldana, Daniel Bess
Returning to Huntsville, Alabama—a town that once held back their opportunities but now glistens as a modern, technology-based city—the Boxer family and its extended members discover in the memory of a loved one what binds them together.
15
Yelling to the Sky (2011)

Starring:
Zoë Kravitz, Tim Blake Nelson, Jason Clarke, Sonequa Martin-Green
The film starts out with quiet, studious, high schooler, Sweetness O'Hara riding her bike with a friend down the street, when neighborhood bully Latonya, her boyfriend, and friends begins picking on her.

Starring:
Juliette Binoche, Forest Whitaker, Matthew Modine, Heather Graham
Mary is a 2005 drama thriller film, written and directed by American director Abel Ferrara.
17
The Rosa Parks Story (2002)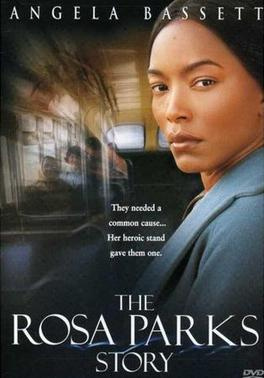 Starring:
Angela Bassett, Peter Francis James, Tonea Stewart, Von Coulter
The Rosa Parks Story is a 2002 American television movie written by Paris Qualles and directed by Julie Dash.

Nightjohn is a 1996 American television film directed by Charles Burnett.

Starring:
Patrick Swayze, Forest Whitaker, Duong Don, Hiep Thi Le
The film follows the experience of Vietnamese refugees in the United States immediately following the Fall of Saigon at the end of the Vietnam War.

Starring:
Alex Kendrick, Priscilla C. Shirer, Cameron Arnett, Shari Rigby
Genres:
Drama, Family, Sport
John Harrison (Alex Kendrick) is a basketball coach at a high school.