Movies Most Similar to WUSA (1970)
Movies similar to WUSA (1970).
15 items, 388 votes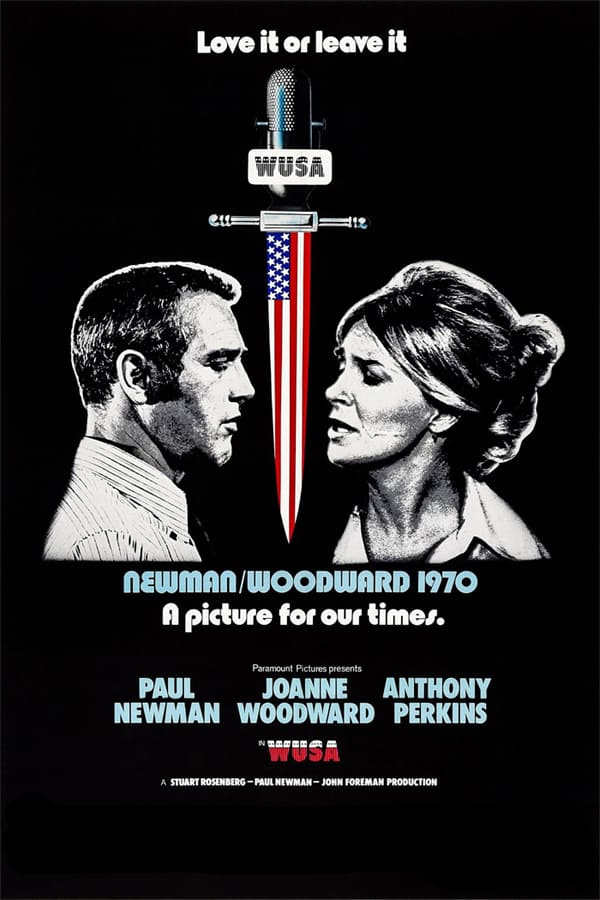 1
The Drowning Pool (1975)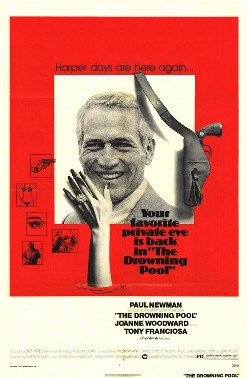 Starring:
Paul Newman, Joanne Woodward, Anthony Franciosa, Murray Hamilton
Genres:
Crime, Drama, Mystery
The Drowning Pool is a 1975 American neo-noir thriller film directed by Stuart Rosenberg, and based upon Ross Macdonald's novel of the same name.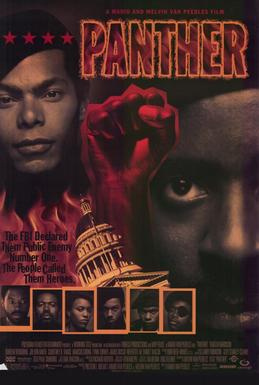 Starring:
Kadeem Hardison, Bokeem Woodbine, Joe Don Baker, Courtney B. Vance
Panther is a 1995 cinematic adaptation of Melvin Van Peebles's novel Panther, produced and directed by Mario Van Peebles.
3
Once Upon a Time... When We Were Colored (1995)

Starring:
Al Freeman Jr., Phylicia Rashad, Leon, Paula Kelly
The film takes place in Glen Allan, Mississippi, during the mid-20th century.
4
Steal This Movie (2000)

Starring:
Vincent D'Onofrio, Janeane Garofalo, Jeanne Tripplehorn, Kevin Pollak
Genres:
Biography, Drama, Romance
Steal This Movie! is a 2000 American biographical film directed by Robert Greenwald and written by Bruce Graham, based on two books: To America with Love: Letters From the Underground by Anita and Abbie Hoffman and Abbie Hoffman: American Rebel by Marty Jezer.
5
Absence of Malice (1981)

Starring:
Paul Newman, Sally Field, Bob Balaban, Melinda Dillon
Genres:
Drama, Romance, Thriller
Miami liquor wholesaler Michael Gallagher (Paul Newman), who is the son of a deceased criminal, awakes one day to find himself a front-page story in the local newspaper, indicating that he is being investigated in the disappearance and presumed murder of a local longshoremen's union official, Joey Diaz.

Starring:
Charles Aznavour, Alan Badel, Candice Bergen, Thommy Berggren
Genres:
Action, Adventure, Drama
Dax Xenos, a ten-year old boy in the South American country of Corteguay, witnesses the rape and murder of his mother by government soldiers and runs to his father, Jaime, who is with a band of revolutionaries.

Over a span of nearly 40 years, Gid and Johnny, a pair of Texas farm boys, compete for the affections of Molly Taylor, a free spirit who cares for both of them.

Starring:
William H. Macy, Laura Dern, David Paymer, Meat Loaf
In the waning months of World War II, a man is mistakenly identified as a Jew by his antisemitic Brooklyn neighbors.

Starring:
Juliette Binoche, Samuel L. Jackson, Brendan Gleeson, Menzi Ngubane
In My Country may refer to:.
10
The Strawberry Statement (1970)

Starring:
Bruce Davison, Kim Darby, Bud Cort, Murray MacLeod
Simon, a student at a fictional university in San Francisco is indifferent to the student protests around him, until walking in on a naked woman in his dormitory roommate's bed.

Starring:
Timothy Hutton, Mandy Patinkin, Lindsay Crouse, Edward Asner
The fictionalized story of Daniel, the son of Paul and Rochelle Isaacson, who were executed as Soviet spies in the 1950s.
12
Interview with the Assassin (2002)

Starring:
Dylan Haggerty, Raymond J. Barry, Renee Faia, Kelsey Kemper
An unemployed cameraman, Ron Kobeleski (Haggerty), is asked by his reclusive neighbor, a retired Marine named Walter Ohlinger (Barry) who has been diagnosed with terminal cancer, to document a startling confession: that he, not Lee Harvey Oswald, killed President John F.
13
The Great White Hope (1970)

Starring:
James Earl Jones, Jane Alexander, Lou Gilbert, Joel Fluellen
Genres:
Drama, Romance, Sport
Set between 1910 and 1915, the story follows Jack Jefferson, patterned after real-life boxer Jack Johnson, going on a hot streak of victories in the boxing ring as he defeats every white boxer around.

Starring:
Wesley Snipes, Annabella Sciorra, Spike Lee, Ossie Davis
Flipper Purify (Wesley Snipes), a successful and happily married architect from Harlem, is married to Drew (Lonette McKee), a buyer at Bloomingdales.
15
Crimes of Passion (1984)

Starring:
Kathleen Turner, Anthony Perkins, Bruce Davison, Gordon Hunt
Genres:
Drama, Romance, Thriller
Bobby Grady is an ordinary middle-class electronics store owner who occasionally moonlights doing surveillance work.