Movies to Watch If You Like the Harvesters (2018)
Movies to watch if you like The Harvesters (2018).
20 items, 597 votes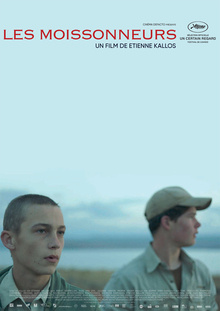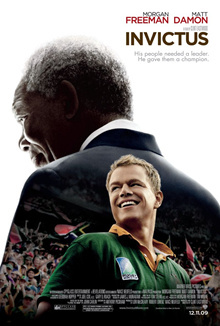 Starring:
Morgan Freeman, Matt Damon, Tony Kgoroge, Patrick Mofokeng
Genres:
Biography, Drama, History
On 11 February 1990, Nelson Mandela is released from Victor Verster Prison after having spent 27 years in jail.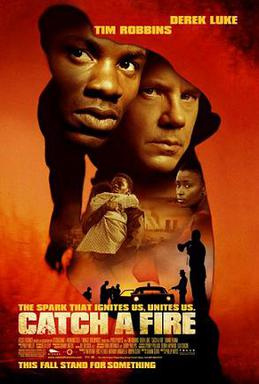 Starring:
Derek Luke, Tim Robbins, Bonnie Henna, Mncedisi Shabangu
Genres:
Biography, Drama, History
In South Africa in 1980, Patrick Chamusso, a young, apolitical man, is accused of carrying out a terrorist attack.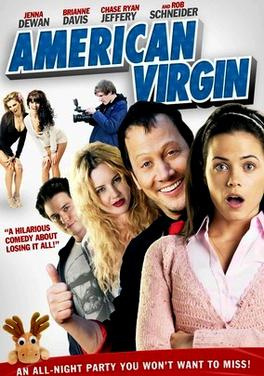 Starring:
Elisabeth Moss, Stephen Brian Jones, Andrew Thaman, Charles Socarides
Virgin is a 2003 American drama film directed by Deborah Kampmeier and starring Elisabeth Moss, Robin Wright Penn and Daphne Rubin-Vega.

Starring:
Sharlto Copley, David James, Jason Cope, Nathalie Boltt
Genres:
Action, Sci-Fi, Thriller
District 9 is a 2009 science fiction action film directed by Neill Blomkamp in his feature film debut, written by Blomkamp and Terri Tatchell, and produced by Peter Jackson and Carolynne Cunningham.

Starring:
Sophie Okonedo, Sam Neill, Alice Krige, Tony Kgoroge
Skin is a British-South African 2008 biographical film about Sandra Laing, a South African woman born to white parents, who was classified as "Coloured" during the apartheid era, presumably due to a genetic case of atavism.
6
The World Unseen (2007)

Starring:
Lisa Ray, Sheetal Sheth, Parvin Dabas, Nandana Sen
The World Unseen is a 2007 historical drama film, written and directed by Shamim Sarif, adapted from her own novel.

Starring:
Juliette Binoche, Samuel L. Jackson, Brendan Gleeson, Menzi Ngubane
In My Country may refer to:.

Starring:
Ben Van den Heuvel, Eva van der Gucht, Thomas Coumans, Katelijne Damen
A young Pim and his mother, Yvette, live in the Belgian countryside with their dog, a Miniature Pinscher named Mirza.
9
Eban and Charley (2000)

Starring:
Brent Fellows, Gio Black Peter, Ellie Nicholson, Drew Zeller
Eban and Charley is a 2000 independent drama film written and directed by James Bolton.

Starring:
Denzel Washington, Kevin Kline, Josette Simon, Wabei Siyolwe
Genres:
Biography, Drama, History
Cry Freedom is a 1987 epic drama film directed and produced by Richard Attenborough, set in late-1970s apartheid-era South Africa.

Starring:
Thomas Jane, David O'Hara, Dexter Fletcher, Deborah Kara Unger
Genres:
Action, Biography, Crime
Andre Stander is an officer with the South African Police, newly married with a reputation as the youngest captain on the force, he and his partner are assigned along with other officers to riot duty in the wake of the Soweto uprising.
12
Mia and the White Lion (2018)

Starring:
Daniah De Villiers, Mélanie Laurent, Langley Kirkwood, Ryan Mac Lennan
Genres:
Adventure, Drama, Family
Mia and the White Lion (French: Mia et le lion blanc) is a 2018 family adventure film directed by Gilles de Maistre.

Starring:
Nakhane Touré, Bongile Mantsai, Niza Jay, Thobani Mseleni
The story tracks a closeted relationship between two men in the context of the Xhosa initiation ritual of Ulwaluko.

Starring:
Presley Chweneyagae, Mothusi Magano, Israel Matseke-Zulu, Terry Pheto
Since his mother is dying of a terminal disease, David (Benny Moshe) runs away from an abusive father and lives with other homeless children in a series of large concrete construction pipes.

Starring:
Gijs Blom, Ko Zandvliet, Jonas Smulders, Ton Kas
Sieger is a fifteen-year-old boy, living with his widowed father, Theo, and his brother, Eddy, who, burdened with his mother's death, clashes with and acts out against his father.

Starring:
Rimau Ritzberger Grillo, Valentina Romani, Leonardo Pazzagli, Thomas Trabacchi
Antonio is a basketball player in a high school team, a rising star, but it doesn't make him popular in his school, which is in a small northern Italian town.
17
Tom at the Farm (2013)

Starring:
Xavier Dolan, Pierre-Yves Cardinal, Lise Roy, Evelyne Brochu
Genres:
Drama, Mystery, Thriller
When his boyfriend Guillaume dies at 25, Tom, a youthful advertising editor from Montreal, visits Guillaume's rural community to deliver a eulogy at the funeral.

The story is based on real events and real people and is set in the mid-1950s freehold township of Sophiatown, Johannesburg— one of the few areas in South Africa where blacks could own property and drink alcoholic beverages.

Starring:
Orlando Bloom, Forest Whitaker, Conrad Kemp, Inge Beckmann
Genres:
Crime, Drama, Thriller
As a child in Cape Town, Ali Sokhela (Forest Whitaker) witnesses the murder of his father and rape of his mother Josephina by marauders.
20
Carry on Abroad (1972)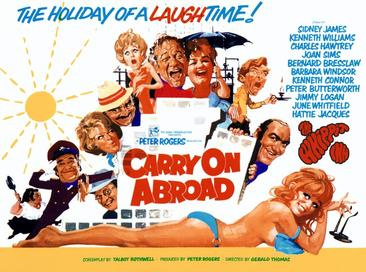 Starring:
Sidney James, Kenneth Williams, Charles Hawtrey, Joan Sims
The film opens with pub landlord and frequent holidaymaker Vic Flange (Sid James) openly flirting with the sassy saucepot widow Sadie Tompkins (Barbara Windsor) as his battleaxe wife, Cora (Joan Sims), looks on with disdain.