Movies You Should Watch If You Like Tyrel (2018)
Movies similar to Tyrel (2018).
18 items, 506 votes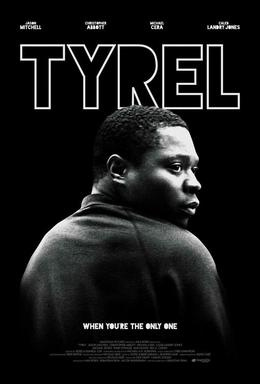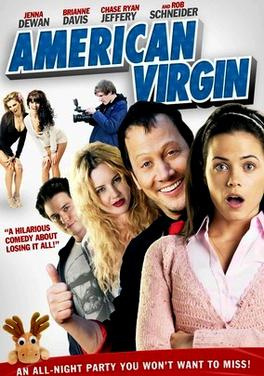 Starring:
Elisabeth Moss, Stephen Brian Jones, Andrew Thaman, Charles Socarides
Virgin is a 2003 American drama film directed by Deborah Kampmeier and starring Elisabeth Moss, Robin Wright Penn and Daphne Rubin-Vega.
2
The Intervention (2016)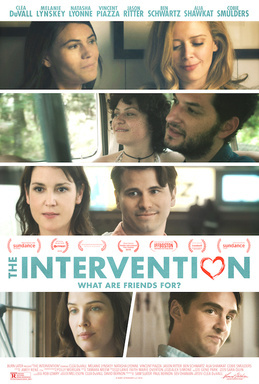 Starring:
Melanie Lynskey, Jason Ritter, Skylar Bernon, Kira Pozehl
A weekend getaway for four couples takes a sharp turn when one of the couples discovers the entire trip was orchestrated to host an "intervention" on their marriage.

Starring:
Thomas Middleditch, Adam Pally, Alex Ross Perry, Nick Kroll
Josh returns home from work on his birthday. His fiancée Rachel agrees to cook dinner while Josh is at the gym.
4
Martha Marcy May Marlene (2011)

Starring:
Elizabeth Olsen, Sarah Paulson, John Hawkes, Christopher Abbott
Genres:
Drama, Mystery, Thriller
A 22-year-old woman named Martha has been living as a member of a cult in the Catskill Mountains for some time.

Starring:
Sebastián Silva, Tunde Adebimpe, Kristen Wiig, Reg E. Cathey
The film centers on Freddy and Mo, a gay couple trying to have a baby with the help of their friend Polly.

Starring:
Ellen Page, Michael Cera, Jennifer Garner, Jason Bateman
Juno is a 2007 American coming-of-age comedy-drama film directed by Jason Reitman and written by Diablo Cody.
7
A Birder's Guide to Everything (2013)

Starring:
Kodi Smit-McPhee, James Le Gros, Daniela Lavender, Katie Chang
Genres:
Adventure, Comedy, Drama
A Birder's Guide to Everything is a 2013 independent film starring Kodi Smit-McPhee, Alex Wolff, Michael Chen, Katie Chang, James Le Gros, Daniela Lavender and Sir Ben Kingsley.

Starring:
Michael Cera, Juno Temple, Emily Browning, Catalina Sandino Moreno
Alicia (Juno Temple), making her first trip outside the United States, arrives in Chile where her cousin Sara (Emily Browning) is studying, to accompany her on a road trip with Sara's boyfriend Agustín (Agustín Silva), as well as his sister Bárbara (Catalina Sandino Moreno) and his friend Brink (Michael Cera).

Starring:
Gitte Witt, Christopher Abbott, Stephanie Ellis, Brady Corbet
A young couple, Kaia and Andrew, are renovating Kaia's secluded family estate.

Starring:
Jon Michael Hill, Julian Parker, Ryan Hallahan, Blake DeLong
Two young men pass the time dreaming of the promised land.
11
Crystal Fairy & the Magical Cactus (2013)

Starring:
Michael Cera, Gaby Hoffmann, Juan Andrés Silva, Agustín Silva
Genres:
Adventure, Comedy, Drama
Jamie, a footloose and self-absorbed young American, is traveling in Chile and is keen to experience the mysteries of a local hallucinogen — the mescaline-bearing San Pedro cactus.

Starring:
John Boyega, Anthony Mackie, Algee Smith, Jacob Latimore
Genres:
Crime, Drama, History
On Sunday, July 23, 1967, the Detroit Police Department stage a raid on an unlicensed club during a celebration for returning black veterans from the Vietnam War.
13
Person to Person (2017)

Starring:
Abbi Jacobson, Michael Cera, Tavi Gevinson, Bene Coopersmith
During a day in New York City, a reporter trains a new employee while covering a story about a possible murder where a watch repairman may have important information; a record collector finds a rare piece of vinyl; two brothers track down their sister's ex-boyfriend who posted nude pictures of her online, and a questioning teenage girl explores her feelings when she kisses a boy.
14
The End of Love (2012)

Starring:
Mark Webber, Alia Shawkat, Shannyn Sossamon, Isaac Love
When the mother of his infant son unexpectedly dies, struggling actor Mark (Mark Webber) grapples with fatherhood and his inability to grow up.
15
Carry on Abroad (1972)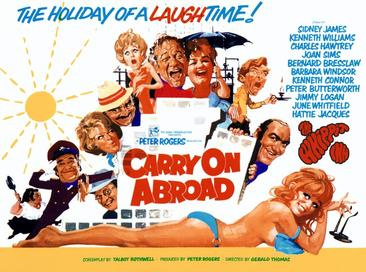 Starring:
Sidney James, Kenneth Williams, Charles Hawtrey, Joan Sims
The film opens with pub landlord and frequent holidaymaker Vic Flange (Sid James) openly flirting with the sassy saucepot widow Sadie Tompkins (Barbara Windsor) as his battleaxe wife, Cora (Joan Sims), looks on with disdain.

Starring:
Brett Gelman, Judy Greer, Michael Cera, Gillian Jacobs
Isaac (Brett Gelman) watches his life unravel after his girlfriend (Judy Greer) breaks up with him.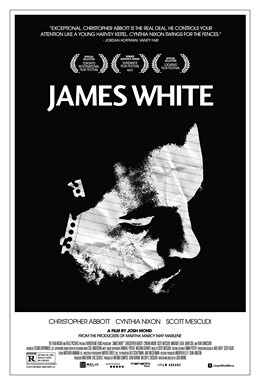 Starring:
Christopher Abbott, Cynthia Nixon, Kid Cudi, Ron Livingston
James White is a 20-something unemployed man who lives with his terminally ill mother in New York.

Starring:
Catalina Saavedra, Claudia Celedón, Mariana Loyola, Andrea García-Huidobro
The Maid (Spanish: La Nana) is a 2009 comedy-drama film, directed by Sebastián Silva and co-written by Silva and Pedro Peirano.