Movies Most Similar to Anand (1971)
Movies to watch if you like Anand (1971).
15 items, 421 votes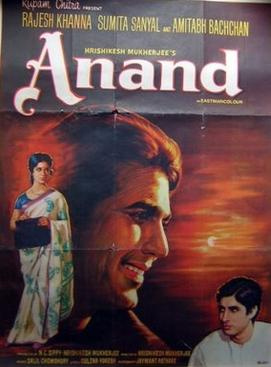 1
Oscar and the Lady in Pink (2009)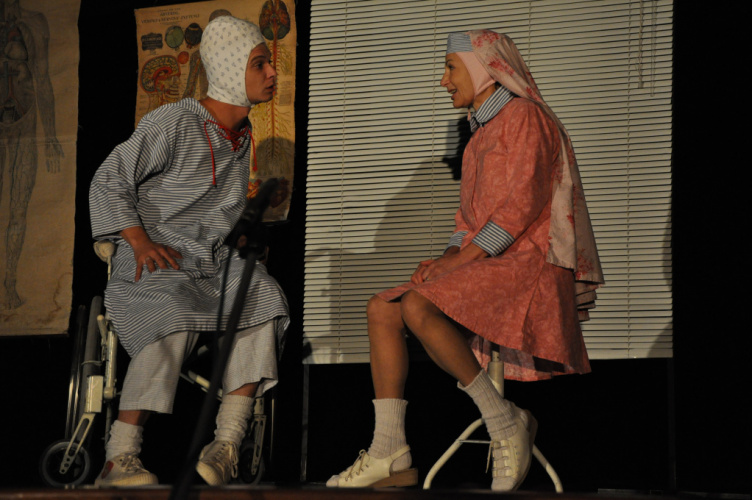 Starring:
Michèle Laroque, Amir Ben Abdelmoumen, Max von Sydow, Amira Casar
Oscar and the Lady in Pink (French: Oscar et la dame rose is a 2009 French-Belgian-Canadian drama film written and directed by Éric-Emmanuel Schmitt.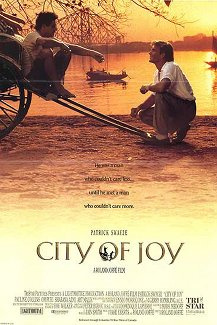 Starring:
Patrick Swayze, Pauline Collins, Om Puri, Shabana Azmi
Hazari Pal (Om Puri) is a rural farmer who moves to Calcutta with his wife Kamla (Shabana Azmi) and three children in search of a better life.

Starring:
Jacinda Barrett, Richard Roxburgh, Tom Russell, James Nesbitt
Life seems idyllic for Marisa (Jacinda Barrett) and her son, Jack (Tom Russell), until a poor performance at a school soccer match ends with Jack in hospital and Marisa trying to find her husband, David (Richard Roxburgh), who is interstate at a conference.
4
...first Do No Harm (1997)

Starring:
Meryl Streep, Fred Ward, Seth Adkins, Margo Martindale
The film tells a story in the life of a Midwestern family, the Reimullers.

Starring:
Amitabh Bachchan, Anil Kapoor, Preity Zinta, Gracy Singh
Genres:
Drama, Family, Romance
The film is about Dr. Siddharth Sinha (Amitabh Bachchan) and his son Dr. Akash Sinha (Anil Kapoor). Both work in the same hospital founded by Siddharth.

Starring:
William Hurt, Christine Lahti, Elizabeth Perkins, Mandy Patinkin
Dr Jack McKee is a successful surgeon at a leading hospital.

Starring:
Koen De Graeve, Geert Van Rampelberg, Lotte Pinoy, Michel van Dousselaere
The story is set between 1980 and 2002. In 1980 Mario Verstraete was a healthy Belgian with big ambitions. Some years later he is diagnosed with multiple sclerosis.

Starring:
Harry Connick Jr., Tammy Blanchard, Amanda Bynes, Jennifer Coolidge
The film follows the true story of Dr. Dennis Slamon (played by Harry Connick, Jr.
9
A Place for Annie (1994)

Nurse Susan cares for six week old Annie, an HIV positive baby.
10
Bang the Drum Slowly (1973)

Starring:
Michael Moriarty, Robert De Niro, Vincent Gardenia, Phil Foster
Henry Wiggen (Moriarty) is a star pitcher for the New York Mammoths, a fictional Major League Baseball team.
11
What If God Were the Sun? (2007)

Starring:
Lacey Chabert, Sam Trammell, Sarah Rafferty, Klea Scott
Jamie is an ER nurse preparing for her upcoming wedding.
12
Dr. Quinn, Medicine Woman: the Heart Within (2001)

Starring:
Jane Seymour, Joe Lando, Jessica Bowman, Shawn Toovey
When Dr. Mike and Sully travel to Boston for Colleen's graduation from medical school, they find Dr. Mike's mother terminally ill.
13
Decoding Annie Parker (2013)

Starring:
Helen Hunt, Samantha Morton, Aaron Paul, Rashida Jones
11-year-old Annie Parker is living the perfect young life, loved by all, and especially by her mother, father, and older sister.
14
Mary and Martha (2013)

Starring:
Hilary Swank, Brenda Blethyn, Sam Claflin, Frank Grillo
The film tells the story of two very different women, Mary (Hilary Swank) and Martha (Brenda Blethyn), who both lose their sons to malaria.
15
Carry on Abroad (1972)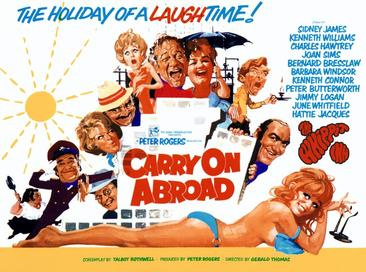 Starring:
Sidney James, Kenneth Williams, Charles Hawtrey, Joan Sims
The film opens with pub landlord and frequent holidaymaker Vic Flange (Sid James) openly flirting with the sassy saucepot widow Sadie Tompkins (Barbara Windsor) as his battleaxe wife, Cora (Joan Sims), looks on with disdain.