Movies You Should Watch If You Like Berlin Alexanderplatz (2020)
Movies like Berlin Alexanderplatz (2020).
16 items, 447 votes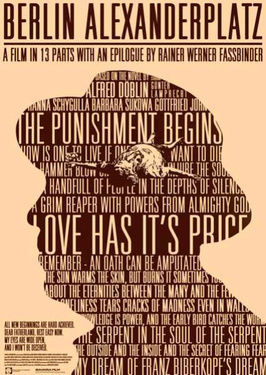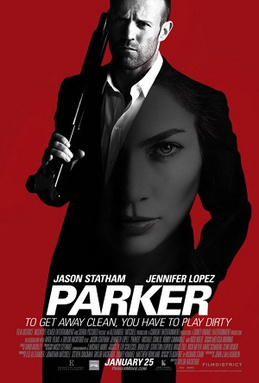 Starring:
Jördis Triebel, Tristan Göbel, Jacky Ido, Anja Antonowicz
The film tells the story of the East German Nelly Senff and her young son Alexej, who emigrate to the Federal Republic of Germany in the late 1970s, three years after Nelly's boyfriend Wassilij was killed in an auto accident.
2
Berlin Alexanderplatz (1980 - 1980)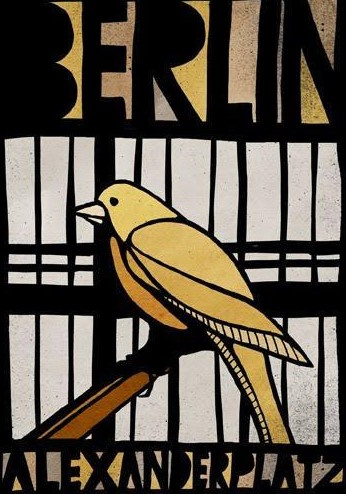 Starring:
Günter Lamprecht, Claus Holm, Hanna Schygulla, Franz Buchrieser
This mini-series is a 15-1/2 hour episodic exploration of the character of Franz Biberkopf, "hero" of Alfred Döblin's acclaimed novel, as well as the Alexanderplatz area of Berlin that he inhabits.

Starring:
Julia Stockler, Carol Duarte, Flávia Gusmão, António Fonseca
In Rio de Janeiro during the 1950s, two sisters struggle against repression and bigotry in a patriarchal era.

Starring:
Preity Zinta, Gick Grewal, Vansh Bhardwaj, Geetika Sharma
Vibrant Chand is a young bride leaving her home in Ludhiana, Punjab, India, for Brampton, Ontario, Canada, where her husband Rocky and his very traditional family await her arrival.

Starring:
Rain Tolk, Taavi Eelmaa, Juhan Ulfsak, Sulevi Peltola
Autumn Ball (Estonian: Sügisball) is a 2007 Estonian drama film directed by Veiko Õunpuu, adapted from Mati Unt's 1979 novel of the same name.
6
The Meetings of Anna (1978)

Starring:
Aurore Clément, Helmut Griem, Magali Noël, Hanns Zischler
Anne Silver, a Belgian filmmaker, is travelling through West Germany, Belgium, and France to promote her new film.

Starring:
Gérard Depardieu, Alexandra Maria Lara, Françoise Fabian, Niels Arestrup
Small World (French: Je n'ai rien oublié; lit.

Starring:
Pio Marmaï, Cédric Kahn, Adèle Haenel, Guillaume Gouix
Alex, a 27-year-old Jewish drug dealer who lives in Paris, plans to do his Aliyah and move to Israel for the chance of a better life.

Starring:
Ewen Leslie, William Zappa, Danae Skiadi, Theodora Tzimou
Dead Europe is a 2012 Australian drama film directed by Tony Krawitz. It is an adaptation of the 2005 novel by Christos Tsiolkas with the same name.

Starring:
Khaled Nabawy, Agnes Bruckner, Rizwan Manji, William Atherton
The Citizen integrates many true stories of the difficulties and triumphs that Arab-Americans face in 21st-century America.

Starring:
Jane Fonda, Levon Helm, Amanda Plummer, Susan Kingsley
The Dollmaker is a 1984 American made-for-television drama film starring Jane Fonda and based on the 1954 novel of the same title written by Harriette Arnow.
12
In Memory of Me (2007)

Starring:
Christo Jivkov, Filippo Timi, Marco Baliani, André Hennicke
Andrea is an intelligent, handsome young man who seems to have everything necessary to succeed. But the worlds infinite possibilities have only confused him.

Starring:
Lennie Burmeister, Devid Striesow, Trine Dyrholm, Nicole Gläser
Paul is a German soldier who goes AWOL when the truck he is riding in stops at a fast food restaurant. He then returns home to where his older brother Max lives.
14
Carry on Abroad (1972)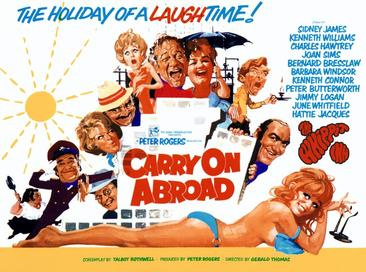 Starring:
Sidney James, Kenneth Williams, Charles Hawtrey, Joan Sims
The film opens with pub landlord and frequent holidaymaker Vic Flange (Sid James) openly flirting with the sassy saucepot widow Sadie Tompkins (Barbara Windsor) as his battleaxe wife, Cora (Joan Sims), looks on with disdain.

Starring:
Matthias Brandt, Victoria Trauttmansdorff, Wotan Wilke Möhring, Susanne Bormann
Counterparts (German: Gegenüber) is a 2007 German drama film directed by Jan Bonny.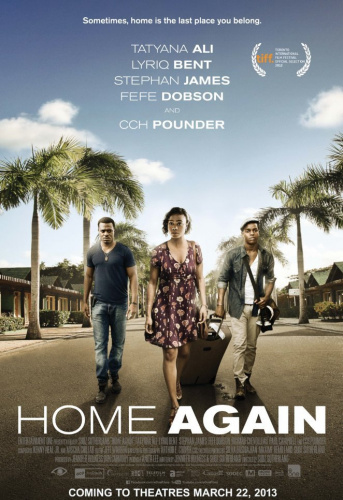 Starring:
Tatyana Ali, CCH Pounder, Stephan James, Lyriq Bent
Home Again is a 2012 Canadian drama film directed by Sudz Sutherland, shot primarily in Trinidad and Tobago and set in Kingston, Jamaica, about three people who have been deported back to Jamaica, despite having lived in Canada, United States and United Kingdom for most of their lives.