Movies Like Loro 1 (2018)
Movies like Loro 1 (2018).
13 items, 349 votes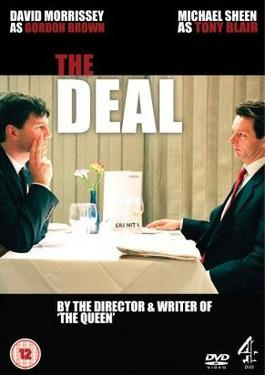 Starring:
David Morrissey, Matt Blair, Michael Sheen, Dexter Fletcher
The Deal is a 2003 British television film that depicts the Blair-Brown deal—a well-documented pact that Tony Blair and Gordon Brown made whereby Brown would not stand in the 1994 Labour leadership election, so that Blair could have a clear run at becoming leader of the party and later as Prime Minister instead.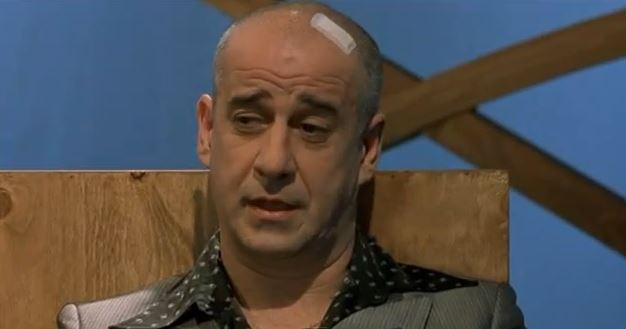 Starring:
Toni Servillo, Andrea Renzi, Antonino Bruschetta, Angela Goodwin
One Man Up (Italian: L'uomo in più) is a 2001 Italian comedy-drama film. It entered the "Cinema del presente" section at the 58th Venice International Film Festival.

Starring:
Toni Servillo, Isabelle Huppert, Alba Rohrwacher, Michele Riondino
The film revolves around the true story of Eluana Englaro, a girl felt into an irreversible coma in 1992 following a car accident and deemed incurable.

Starring:
Toni Servillo, Elena Sofia Ricci, Riccardo Scamarcio, Kasia Smutniak
During a tumultuous period in the career of Silvio Berlusconi, as his marriage to second wife Veronica Lario fractures, LORO speculates on what may or may not have taken place behind closed doors, depicting a wide variety of characters from multiple levels of society and their attempts to either ingratiate or distance themselves from him.

Starring:
Willem Dafoe, Ninetto Davoli, Riccardo Scamarcio, Valerio Mastandrea
Pier Paolo Pasolini (Willem Dafoe) is fifty-three, and lives in the rowdy Rome of the 1970s.
6
The Great Beauty (2013)

Starring:
Toni Servillo, Carlo Verdone, Sabrina Ferilli, Carlo Buccirosso
The film opens with a quote from Céline's Journey to the End of the Night: "Traveling is very useful: it makes your imagination work.
7
The Consequences of Love (2004)

Starring:
Toni Servillo, Olivia Magnani, Adriano Giannini, Antonio Ballerio
Genres:
Crime, Drama, Romance
Titta Di Girolamo is a middle-aged loner who has spent the last eight years living in an upmarket hotel in Lugano, Switzerland.
8
Long Live Freedom (2013)

Starring:
Toni Servillo, Valerio Mastandrea, Valeria Bruni Tedeschi, Michela Cescon
Enrico Oliveri is a shrewd, experienced politician, a senator and party leader of the center-left whose career is in decline.

Starring:
Stefano Accorsi, Guido Caprino, Miriam Leone, Domenico Diele
The early 1990s was an explosive period in Italian political history, notably for the "Clean Hands" (Mani Pulite) investigation that led to the collapse of The First Republic - Italy's first post war government.
10
Carry on Abroad (1972)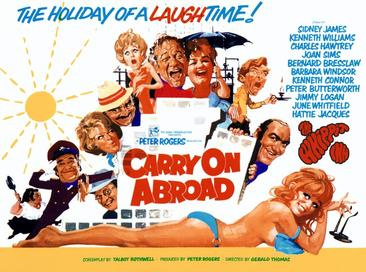 Starring:
Sidney James, Kenneth Williams, Charles Hawtrey, Joan Sims
The film opens with pub landlord and frequent holidaymaker Vic Flange (Sid James) openly flirting with the sassy saucepot widow Sadie Tompkins (Barbara Windsor) as his battleaxe wife, Cora (Joan Sims), looks on with disdain.
11
Confessions of a Brazilian Call Girl (2011)

Starring:
Deborah Secco, Cássio Gabus Mendes, Drica Moraes, Fabiula Nascimento
Raquel Pacheco is a teen girl, adopted by an upper-middle-class family, who rebelled at 17 years old and left her adoptive family and studies at a traditional college in São Paulo to become a prostitute, and later call girl.
12
She's Lost Control (2014)

Starring:
Brooke Bloom, Marc Menchaca, Dennis Boutsikaris, Laila Robins
While studying for her master's degree, Ronah works as sexual surrogate in New York City under therapist Dr. Alan Cassidy.

Starring:
Meryl Streep, Jim Broadbent, Richard E. Grant, Susan Brown
In flashbacks, the audience is shown a young Margaret Roberts working at the family grocer's shop in Grantham, listening to the political speeches of her father, whom she idolised – it is also hinted that she had a poor relationship with her mother, a housewife – and announcing that she has won a place at Oxford University.