Movies to Watch If You Like Nothing to Lose (2018)
Movies to watch if you like Nothing to Lose (2018).
17 items, 477 votes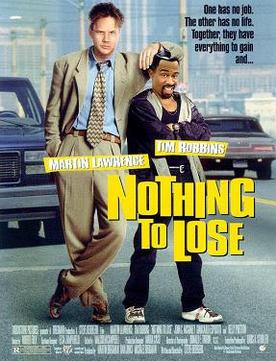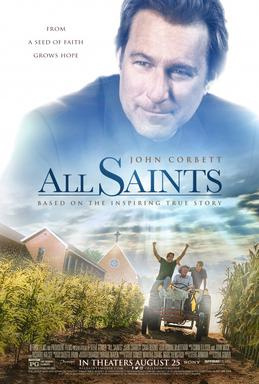 Starring:
John Corbett, Cara Buono, Myles Moore, Barry Corbin
All Saints is a 2017 American Christian drama film directed by Steve Gomer and written by Steve Armour.
2
Thomas Kinkade's Christmas Cottage (2008)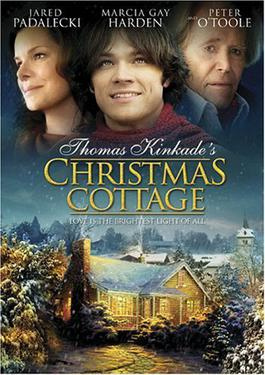 Starring:
Peter O'Toole, Jared Padalecki, Marcia Gay Harden, Aaron Ashmore
Thomas Kinkade's Christmas Cottage is one 2008 Christmas biopic directed by Michael Campus (the first film he had directed in over thirty years).
3
The Happy Prince (2018)

Starring:
Colin Firth, Emily Watson, Colin Morgan, Rupert Everett
1897. Oscar Wilde has just been released from prison after serving his sentence for gross indecency.
4
Confessions of a Brazilian Call Girl (2011)

Starring:
Deborah Secco, Cássio Gabus Mendes, Drica Moraes, Fabiula Nascimento
Raquel Pacheco is a teen girl, adopted by an upper-middle-class family, who rebelled at 17 years old and left her adoptive family and studies at a traditional college in São Paulo to become a prostitute, and later call girl.

Starring:
Marcel Ruiz, Topher Grace, Sarah Constible, Dennis Haysbert
John Smith (Ruiz) is a 14-year-old Guatemalan boy raised in Lake St.
6
A Girl Like Me: the Gwen Araujo Story (2006)

Starring:
Mercedes Ruehl, JD Pardo, Lupe Ontiveros, Henry Darrow
Sylvia Guerrero is a young single mother looking to make a fresh start for her three young children.
7
The Long Day Closes (1992)

Starring:
Leigh McCormack, Marjorie Yates, Anthony Watson, Nicholas Lamont
The film is set in Liverpool in the mid-1950s. The story concerns a shy 11-year-old boy, Bud, and his loving mother and siblings.

Starring:
Yuri Kolokolnikov, Alisa Khazanova, Vilma Kutaviciute, Polina Aug
The film is set in the mid-80s.

Starring:
Samantha Spiro, Charlie Archer, Nick Moran, Honor Kneafsey
Babs is a BBC biopic about the life of British actress Dame Barbara Windsor.
10
Billy: the Early Years (2008)

Starring:
Armie Hammer, Lindsay Wagner, Martin Landau, Stefanie Butler
A reporter (Jennifer O'Neill) is interviewing Charles Templeton on his deathbed.

Starring:
Mylène Mackay, Mickaël Gouin, Francis Leplay, Catherine Brunet
Isabelle Fortier is a young girl who develops a relationship and becomes engaged to a man, with whom she shares a cocaine habit. Their relationship deteriorates.
12
Walk. Ride. Rodeo. (2019)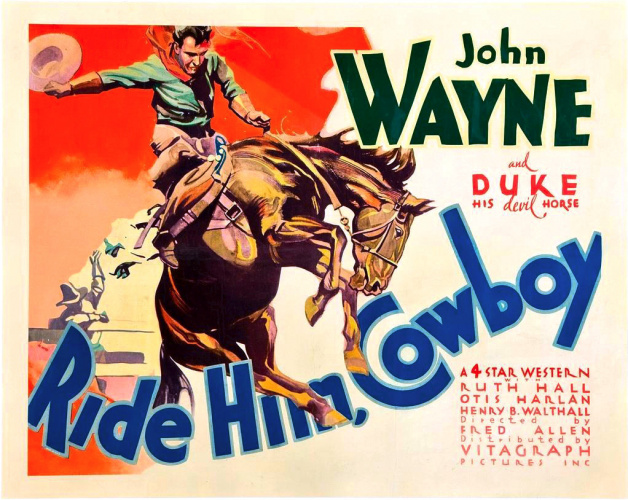 Starring:
Spencer Locke, Missi Pyle, Bailey Chase, Alyvia Alyn Lind
19-year-old Amberley Snyder (Spencer Locke) is a nationally-ranked rodeo barrel racer who spends most of her time training with her horse Power at her home in Utah.
13
Two Sons of Francisco (2005)

Starring:
Ângelo Antônio, Dira Paes, Márcio Kieling, Thiago Mendonça
Two Sons of Francisco (Portuguese: 2 Filhos de Francisco) is a 2005 Brazilian drama film about the lives of the musicians Zezé Di Camargo & Luciano, directed by Breno Silveira.
14
The Brooke Ellison Story (2004)

Starring:
Mary Elizabeth Mastrantonio, John Slattery, Lacey Chabert, Vanessa Marano
Rendered a quadriplegic since a child from a near-fatal neck injury, a young girl fights against all odds to succeed in life from grade school to her acceptance into college under the assistance of her loyal and dedicated mother.
15
The Pirates of Somalia (2017)

Starring:
Al Pacino, Evan Peters, Melanie Griffith, Barkhad Abdi
After his graduation from the University of Toronto, journalist Jay Bahadur in vain tries to gain a foothold in the profession.
16
Becoming Astrid (2018)

Starring:
Alba August, Maria Bonnevie, Trine Dyrholm, Henrik Rafaelsen
Children from all over the world write letters to Astrid Lindgren (Maria Fahl Vikander), which makes her dream back to her youth in Småland.
17
Catch Me If You Can (2002)

Starring:
Leonardo DiCaprio, Tom Hanks, Christopher Walken, Martin Sheen
Genres:
Biography, Crime, Drama
In 1963, teenager Frank Abagnale lives in New Rochelle, New York with his father Frank Abagnale Sr. , and French mother, Paula.