Most Similar Movies to Marighella (2019)
Movies similar to Marighella (2019).
11 items, 276 votes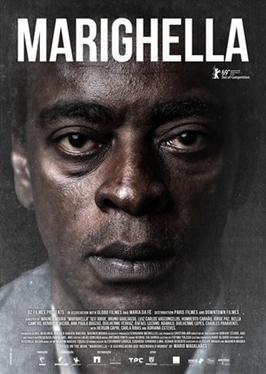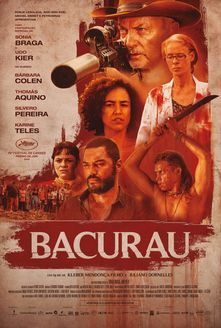 Starring:
Bárbara Colen, Thomas Aquino, Silvero Pereira, Thardelly Lima
Genres:
Adventure, Horror, Mystery
In the near future, the people of Bacurau, a fictional settlement in the also fictional municipality of Serra Verde, in western Pernambuco, witness a series of unusual events, including telephone signals going down, the settlement unexplainably disappearing from online maps, flying saucer-shaped drones chasing travelers and a couple of motor bikers from Rio de Janeiro passing by.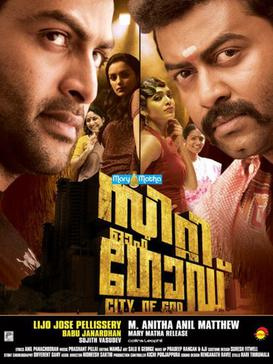 Starring:
Alexandre Rodrigues, Leandro Firmino, Matheus Nachtergaele, Phellipe Haagensen
The film begins in medias res with an armed gang chasing after an escaped chicken in a favela called the Cidade de Deus ("City of God").
3
Four Days in September (1997)

Starring:
Alan Arkin, Pedro Cardoso, Fernanda Torres, Luiz Fernando Guimarães
Genres:
Action, Drama, History
The film is a fictional version of the dramatic events of the 1969 abduction of the American ambassador Charles Burke Elbrick (played by Alan Arkin) in 1969.
4
Two Sons of Francisco (2005)

Starring:
Ângelo Antônio, Dira Paes, Márcio Kieling, Thiago Mendonça
Two Sons of Francisco (Portuguese: 2 Filhos de Francisco) is a 2005 Brazilian drama film about the lives of the musicians Zezé Di Camargo & Luciano, directed by Breno Silveira.

Starring:
Pierfrancesco Favino, Luigi Lo Cascio, Fausto Russo Alesi, Maria Fernanda Cândido
Genres:
Biography, Crime, Drama
The Traitor (Italian: Il traditore) is a 2019 internationally co-produced biographical crime drama film co-written and directed by Marco Bellocchio, about the life of Tommaso Buscetta, the first Sicilian Mafia boss who was treated by some as pentito.

Starring:
Wagner Moura, André Ramiro, Caio Junqueira, Milhem Cortaz
Genres:
Action, Crime, Drama
The film opens with a narration by BOPE Captain Nascimento (Wagner Moura) explaining the illegal liaisons between Rio de Janeiro's police force and the city's drug lords.

Starring:
Sônia Braga, Maeve Jinkings, Irandhir Santos, Humberto Carrão
In 1979, Clara (Bárbara Colen) and her family celebrates her aunt's birthday at the Aquarius apartment building in Recife after overcoming a breast cancer that cost her right breast.

Starring:
Wagner Moura, Ana de Armas, Brían F. O'Byrne, Bradley Whitford
Genres:
Biography, Drama, History
In 2003, United Nations' Special Representative in Iraq, Sérgio Vieira de Mello, is a victim of a bombing and becomes trapped in the basement of the hotel where he was working in Baghdad.

Starring:
Wagner Moura, Clemens Schick, Jesuíta Barbosa, Fred Lima
In the film, shot in Fortaleza and Berlin, Wagner Moura plays the lifeguard Donato, who works at Praia do Futuro.
10
Carry on Abroad (1972)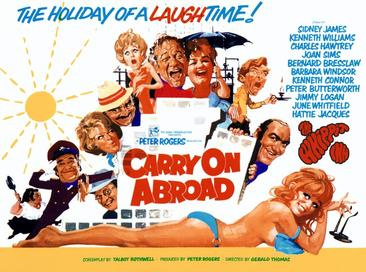 Starring:
Sidney James, Kenneth Williams, Charles Hawtrey, Joan Sims
The film opens with pub landlord and frequent holidaymaker Vic Flange (Sid James) openly flirting with the sassy saucepot widow Sadie Tompkins (Barbara Windsor) as his battleaxe wife, Cora (Joan Sims), looks on with disdain.

Starring:
Penélope Cruz, Edgar Ramírez, Gael García Bernal, Ana de Armas
Genres:
Crime, Drama, Thriller
In Havana in the early 1990s, pilot René González leaves his wife Olga and daughter Irma in Cuba to start a new life in the United States.