Movies Most Similar to Pinocchio (2019)
Movies similar to Pinocchio (2019).
37 items, 1460 votes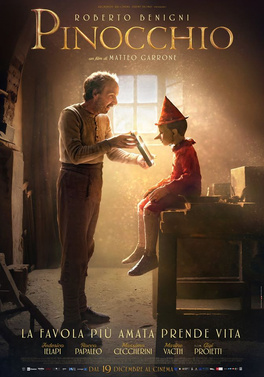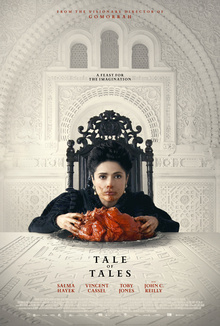 Starring:
Salma Hayek, Vincent Cassel, Toby Jones, John C. Reilly
Genres:
Drama, Fantasy, Horror
In the kingdom of Longtrellis the King and Queen cannot conceive a child.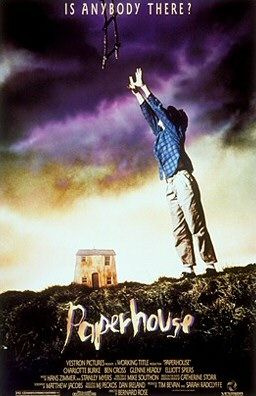 Starring:
Charlotte Burke, Jane Bertish, Samantha Cahill, Glenne Headly
While suffering from glandular fever, 11-year-old Anna Madden draws a house.

Starring:
Emily Browning, Rachael Blake, Ewen Leslie, Bridgette Barrett
Genres:
Drama, Romance, Thriller
Lucy is a university student who works in an office in the daytime and at a restaurant in the evenings.

Starring:
Roberto Benigni, Nicoletta Braschi, Carlo Giuffrè, Mino Bellei
Genres:
Comedy, Family, Fantasy
A magical log falls off a wagon and rolls through an Italian town, causing considerable damage and some injuries.
5
Magical Christmas Ornaments (2017)

Starring:
Jessica Lowndes, Brendan Penny, Farah Merani, Stephen Huszar
Genres:
Drama, Fantasy, Romance
"After a bad breakup, former Christmas lover Marie (Lowndes) loses her Christmas spirit.

Starring:
Don Stewart, Jennifer Houlton, Howard Segal, Regina Carrol
A magician in a carnival--who actually can read minds and levitate people and objects--works with a superintelligent chimp named Alex, who can also talk.
7
A Christmas Carol (1999)

On Christmas Eve in 1843, Ebenezer Scrooge, a surly money-lender at a counting house for seven years after his business partner Jacob Marley passed away, does not share the merriment of Christmas.
8
Wish Upon a Christmas (2015)

Starring:
Larisa Oleynik, Aaron Ashmore, Linda Darlow, Kevin McNulty
Genres:
Drama, Family, Fantasy
When business executive Amelia returns home to help a family-run ornament company, the employees see her as their savior who is coming in to rescue the company.
9
The Rainbow Thief (1990)

Starring:
Peter O'Toole, Omar Sharif, Christopher Lee, Jude Alderson
The Rainbow Thief is a 1990 film directed by filmmaker Alejandro Jodorowsky and written by Berta Domínguez D.
10
The Tree of Life (2011)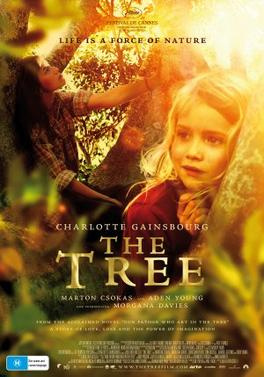 Starring:
Brad Pitt, Sean Penn, Jessica Chastain, Hunter McCracken
The film begins with a quotation from the Book of Job: "Where were you when I laid the foundations of the Earth?.

Starring:
Kevin Spacey, Jennifer Garner, Robbie Amell, Cheryl Hines
Genres:
Comedy, Drama, Family
Tom Brand is a major business tycoon in New York City whose workaholic attitude ruined his first marriage with Madison and caused a rift between him and his adult son David, who now works for him and strives for his approval.

Starring:
Angourie Rice, Justice Smith, Debby Ryan, Jeni Ross
Genres:
Drama, Fantasy, Romance
"A" is a traveling spirit who experiences every day in the body of a different teenager. A wakes up in the body of Justin, the neglectful boyfriend of Rhiannon.
13
Harry Price: Ghost Hunter (2015)

Starring:
Rafe Spall, Cara Theobold, Richie Campbell, Lewis Reeves
In the 1920s Harry Price, a medium and exposer of fake clairvoyants, is approached on behalf of rising MP Edward Goodwin, whose young wife Grace's odd behaviour causes her to believe that their house is haunted and she is being made to obey the commands of ghosts.
14
Happy as Lazzaro (2018)

Starring:
Adriano Tardiolo, Agnese Graziani, Alba Rohrwacher, Luca Chikovani
On an estate called Inviolata, isolated since 1977, 54 farmhands work on a tobacco farm in a sharecropping arrangement, where they are constantly in debt and thus unpaid.
15
Uncle Boonmee Who Can Recall His Past Lives (2010)

Starring:
Thanapat Saisaymar, Jenjira Pongpas, Sakda Kaewbuadee, Natthakarn Aphaiwonk
In a grassy area, a water buffalo breaks free from a rope tethering it to a tree. It wanders into a forest, where it is spotted by a man holding a sickle.
16
A Pigeon Sat on a Branch Reflecting on Existence (2014)

Starring:
Holger Andersson, Nils Westblom, Viktor Gyllenberg, Lotti Törnros
Genres:
Comedy, Drama, Fantasy
The slow cinema movie consists of a series of mostly self-contained tableaux, sometimes connected by recurring themes or characters.

Starring:
Alex Kendrick, Ken Bevel, Kevin Downes, Renee Jewell
Courageous is a 2011 American independent Christian drama film directed by Alex Kendrick and written by Kendrick with his brother Stephen Kendrick.
18
Pinocchio's Christmas (1980)

Starring:
Alan King, George S. Irving, Bob McFadden, Patricia Bright
Genres:
Animation, Comedy, Family
Pinocchio's Christmas is a 1980 Christmas stop motion television special produced by Rankin/Bass Productions that is a holiday adaptation of the 1883 novel The Adventures of Pinocchio by Carlo Collodi.

Starring:
Malcolm McDowell, Sonja Ball, Howard Ryshpan, Whoopi Goldberg
Genres:
Animation, Family, Fantasy
An old inventor named Geppetto creates a robot, named Pinocchio, as his son.
20
Pinocchio's Revenge (1996)

Starring:
Candace McKenzie, Lewis Van Bergen, Ivan Gueron, Thomas Wagner
Despite overwhelming evidence, Jennifer Garrick (Rosalind Allen), the lawyer defending convicted child murderer Vincent Gotto (Lewis Van Bergen), believes her client is not guilty and is hiding the identity of the real killer.