Movies You Should Watch If You Like November (2017)
Movies similar to November (2017).
16 items, 452 votes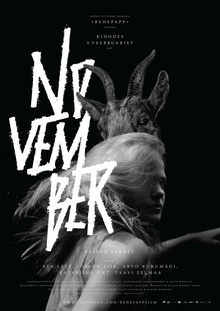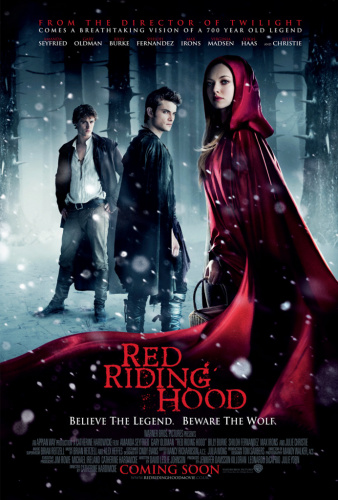 Starring:
Amanda Seyfried, Lukas Haas, Gary Oldman, Billy Burke
Genres:
Fantasy, Horror, Mystery
Valerie lives with her parents, Cesaire and Suzette, and older sister Lucie in the village of Daggerhorn, on the edge of a forest plagued by a werewolf.
2
Blood and Chocolate (2007)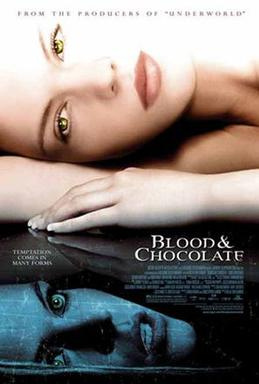 Starring:
Agnes Bruckner, Hugh Dancy, Olivier Martinez, Katja Riemann
Genres:
Drama, Fantasy, Horror
19-year-old werewolf Vivian was born in Bucharest to Romanian parents who emigrated to America. Her parents and two siblings were murdered when she was nine.

Starring:
Carmen Ejogo, Theo Rossi, Emma Greenwell, Apollonia Pratt
Genres:
Drama, Horror, Mystery
Katrina's daughter, Clara has been bitten by a rattlesnake where Katrina meets a mysterious woman in a trailer who says she'll help.

Starring:
Mark Frost, Isabel Brook, Jennifer Rope, Jeffrey Combs
Genres:
Drama, Fantasy, Horror
Arriving to a crime scene officer Dan Margolies (Jeffrey Combs) investigates a brutal scene of multiple bodies mutilated than he's attacked by the assailant, who wears metal gauntlets with long blades resembling claws.
5
The Source of Shadows (2020)

Starring:
Ashleigh Allard, Tom Bonington, Eliane Gagnon, Marissa Kaye Grinestaff
A series of stories woven together by one of our most primal fears, the fear of the unknown.
6
Black Magic Woman (1991)

Starring:
Apollonia Kotero, Mark Hamill, Stella Pacific, Phyllis Flax
Genres:
Horror, Romance, Thriller
"Black Magic Woman" is a song written by British musician Peter Green, which first appeared as a Fleetwood Mac single in various countries in 1968, subsequently appearing on the 1969 Fleetwood Mac compilation albums English Rose (US) and The Pious Bird of Good Omen (UK), as well as Vintage Years.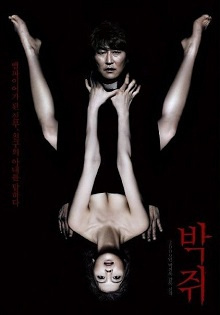 Starring:
Kang-ho Song, Ok-bin Kim, Hee-jin Choi, Dong-soo Seo
Genres:
Drama, Fantasy, Horror
Sang-hyun (Song Kang-ho) is a Catholic priest who volunteers at the hospital, providing ministry to the patients.

Starring:
Analeigh Tipton, Marta Gastini, Jakob Cedergren, Valentin Merlet
Genres:
Drama, Fantasy, Horror
Sadie Glass (Tipton) is on a book tour with her boyfriend, Thierry (Merlet).

Starring:
Anya Taylor-Joy, Ralph Ineson, Kate Dickie, Julian Richings
Genres:
Drama, Horror, Mystery
In 1630s New England, English settler William and his family—wife Katherine, daughter Thomasin, son Caleb, and fraternal twins Mercy and Jonas—are banished from a Puritan Plymouth Colony over a religious dispute.

Starring:
Josefin Asplund, Helena Engström, Miranda Frydman, Irma von Platen
Genres:
Drama, Fantasy, Horror
The film follows Rebecka, Minoo, Vanessa, Anna-Karin, Ida and Linnea, all of whom are first-year students at the same secondary school.

Starring:
Joong-Ki Song, Bo-Young Park, Yeong-ran Lee, Young-nam Jang
Kim Sun-yi, an elderly woman in her sixties living in the US, receives a phone call about the sale of her old family home back in South Korea.
12
Mystics in Bali (1981)

Starring:
Ilona Agathe Bastian, Yos Santo, Sofia W.D., W.D. Mochtar
Genres:
Fantasy, Horror, Thriller
Catherine "Cathy" Kean is an American (or, depending on the dub, Australian) woman who travels to Bali to write a book about voodoo and black magic.

Starring:
Ciarán Hinds, Iben Hjejle, Aidan Quinn, Billy Roche
Genres:
Drama, Horror, Romance
The Eclipse is a 2009 Irish supernatural drama film directed by Conor McPherson and stars Ciarán Hinds, Iben Hjejle and Aidan Quinn.

Starring:
Inna Churikova, Valentina Telichkina, Tatyana Stepanova, Leonid Kuravlyov
The Beginning (Russian: Начало, romanized: Nachalo) is a 1970 Soviet romantic drama film directed by Gleb Panfilov and starring Inna Churikova as Pasha, a factory worker and small-time actress whose life is transformed first by falling in love with the married Arkady (Leonid Kuravlyov) and then by being offered the lead in a movie about Joan of Arc.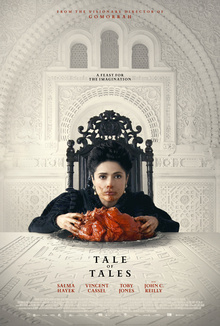 Starring:
Salma Hayek, Vincent Cassel, Toby Jones, John C. Reilly
Genres:
Drama, Fantasy, Horror
In the kingdom of Longtrellis the King and Queen cannot conceive a child.

Starring:
Brea Grant, AJ Bowen, Barbara Crampton, Sophie Dalah
A caring mother loses her sanity, setting off a chain of events resulting in tragedy and murder.