Tv Shows Similar to Wu-tang: an American Saga (2019)
Watch tv shows if you like Wu-tang: an American Saga (2019).
20 items, 553 votes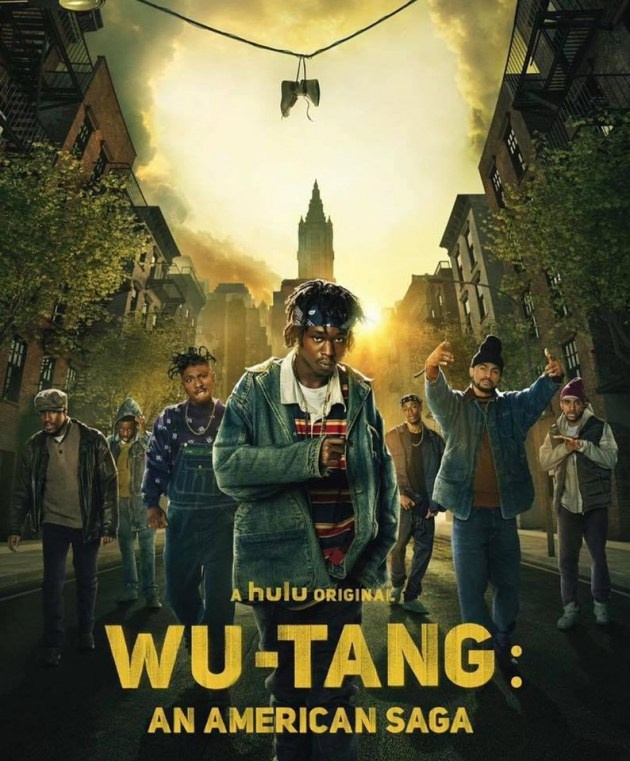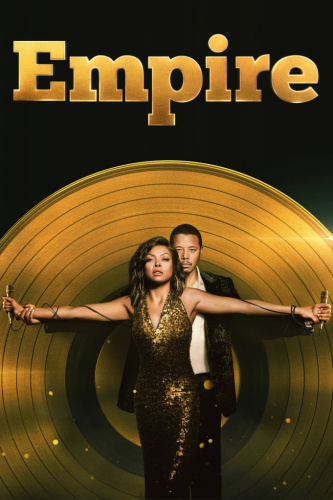 Starring:
Terrence Howard, Taraji P. Henson, Jussie Smollett, Bryshere Y. Gray
Lucious, the founder and CEO of a successful record label has been diagnosed with ALS. He must choose one of his three sons to take over the company when he dies.
2
Selena: the Series (2020)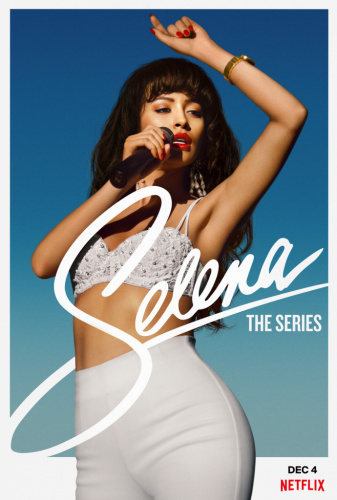 Starring:
Rico Aragon, Luis Bordonada, Jesse Posey, Christian Serratos
Genres:
Biography, Drama, Music
Selena: The Series (Spanish: Selena: la serie) is an American biographical drama streaming television created by Moisés Zamora.

Starring:
Jonathan Rhys Meyers, Rose McGowan, Randy Quaid, Tim Guinee
Genres:
Biography, Drama, Music
A chronicle of the life of Elvis Presley, from his humble beginnings to his rise to international stardom.
4
Get Rich or Die Tryin' (2005)

Starring:
50 Cent, Joy Bryant, Adewale Akinnuoye-Agbaje, Omar Benson Miller
Genres:
Biography, Crime, Drama
After Marcus Greer and his friends rob a Colombian safe house, Marcus is shot nine times.

Starring:
Jamal Woolard, Anthony Mackie, Derek Luke, Momo Dione
Genres:
Biography, Crime, Drama
The film opens at a party in Los Angeles on March 9, 1997. Just as The Notorious B. I. G.
6
What We Do Is Secret (2007)

Starring:
Shane West, Rick Gonzalez, Bijou Phillips, Noah Segan
Genres:
Biography, Drama, Music
Jan Paul Beahm (Shane West) grows up in Los Angeles through a troubled childhood; he does not know his biological father, his mother is an alcoholic, and his older brother dies from a heroin overdose.

Starring:
Yaya DaCosta, Arlen Escarpeta, Yolonda Ross, Suzzanne Douglas
Whitney is a 2015 American biographical film directed by Angela Bassett based on American recording artist Whitney Houston and her turbulent marriage to R&B artist Bobby Brown that premiered on Lifetime in North America on January 17, 2015.
8
The Temptations (1998 - 1998)

Starring:
Charles Malik Whitfield, D.B. Woodside, Terron Brooks, Christian Payton
Genres:
Biography, Drama, Music
The true story of The Temptations, the Soul vocal group of the 1960s, as seen from the viewpoint of the last surviving member, Otis Williams.

Starring:
Richard Burton, Vanessa Redgrave, László Gálffi, John Gielgud
Genres:
Biography, Drama, History
A huge panorama of Richard Wagner's life and work, from before the 1848 revolution, through his exile in Switzerland, his rescue by the besotted King Ludwig II of Bavaria, to the final triumph at Bayreuth.
10
The Beach Boys: an American Family (2000 - 2000)

Starring:
Frederick Weller, Matt Letscher, Nick Stabile, Ned Vaughn
Genres:
Biography, Drama, Music
This movie re-creates the life stories of the members of the rock group "The Beach Boys".
11
In His Life: the John Lennon Story (2000)

Starring:
Philip McQuillan, Daniel McGowan, Mark Rice-Oxley, Jamie Glover
Genres:
Biography, Drama, Music
Beginning in Liverpool in the 1950s, the film concentrates on the early life of John Lennon (Philip McQuillen) as he struggles to become a successful musician in the embryonic stages of British rock and roll.
12
Meat Loaf: to Hell and Back (2000)

To Hell and Back is the title of the autobiography of rock singer, Meat Loaf. It was later made into a television movie, called Meat Loaf: To Hell and Back, with W.
13
Pope John Paul II (2005)

Starring:
Christopher Lee, Ben Gazzara, Daniele Pecci, Vittoria Belvedere
Following the premature death of his mother, Karol Wojtyla is brought up by his father in the Polish city of Krakow during the first half of the 20th century.
14
Two Sons of Francisco (2005)

Starring:
Ângelo Antônio, Dira Paes, Márcio Kieling, Thiago Mendonça
Two Sons of Francisco (Portuguese: 2 Filhos de Francisco) is a 2005 Brazilian drama film about the lives of the musicians Zezé Di Camargo & Luciano, directed by Breno Silveira.


Starring:
Rutina Wesley, Tre Armstrong, Brennan Gademans, Boyd Banks
Unable to afford the tuition needed to fund her private school education, Rayanna or Raya (Rutina Wesley) returns to her family home in the city while reluctantly re-evaluating her future.

Starring:
Adrien Brody, Kristen Connolly, Evan Jones, Tim Pigott-Smith
Follow the man behind the magic as he finds fame, engages in espionage, battles spiritualists and encounters the greatest names of the era, from U. S.
18
The Jacksons: an American Dream (1992 - 1992)

Starring:
Lawrence Hilton-Jacobs, Angela Bassett, Holly Robinson Peete, Margaret Avery
Genres:
Biography, Drama, Music
The Jacksons are your average working-class family in Gary, Indiana; but when their father discovers the kids have an extraordinary musical talent they form a band.

Starring:
Carlos Leon, Eric Smith, Jackie Quinones, Sherri Saum
Anne B.

Starring:
Val Lauren, Jim Parrack, James Franco, Vince Jolivette
Sal is a 2011 biographical film depicting the last few hours of the life of Sal Mineo, one of the first major film actors in Hollywood to publicly acknowledge their own bisexuality or homosexuality.