Movies to Watch If You Like Evel Knievel (1971)
Movies to watch if you like Evel Knievel (1971).
23 items, 683 votes
1
Magic Beyond Words: the J.K. Rowling Story (2011)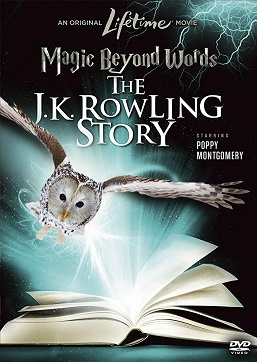 Starring:
Poppy Montgomery, Emily Holmes, Antonio Cupo, Janet Kidder
Magic Beyond Words: The J. K. Rowling Story is a made-for-TV film starring actress Poppy Montgomery. It is based on the book J. K.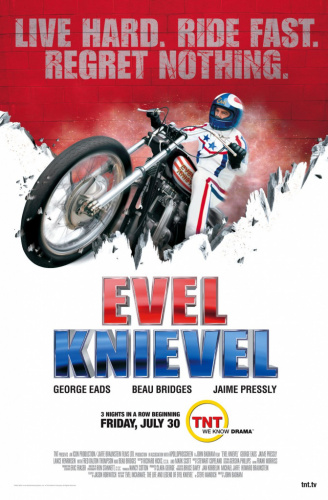 Starring:
George Eads, Jaime Pressly, Lance Henriksen, Matt Gordon
Genres:
Biography, Drama, Romance
The film begins with Knievel preparing to jump the fountains at Caesars Palace in front of a large audience.

Starring:
Joseph Gordon-Levitt, Charlotte Le Bon, Guillaume Baillargeon, Émilie Leclerc
Genres:
Action, Adventure, Biography
In 1974, French street performer Philippe Petit is trying to make a living in Paris with juggling acts and wire walking, much to the chagrin of his father.
4
Tommy Cooper: Not Like That, Like This (2014)

Starring:
David Threlfall, Helen McCrory, Amanda Redman, Gregor Fisher
The film focuses on the life of the late Tommy Cooper, the popular British comedian, and the dilemma he faced when he fell in love with his assistant Mary Kay.

Starring:
Aarif Rahman, Tony Ka Fai Leung, Christy Chung, Jennifer Tse
Bruce Lee, My Brother is a dramatic biopic of the eponymous martial arts legend as told by his younger brother, Robert Lee.
6
Ip Man: the Final Fight (2013)

Starring:
Anthony Chau-Sang Wong, Gillian Chung, Jordan Chan, Eric Tsang
Genres:
Action, Biography, Drama
In 1949, Ip Man, who has been suffering from chronic gastric pain, travels alone to Hong Kong.
7
Burton and Taylor (2013)

Starring:
Dominic West, Helena Bonham Carter, Greg Hicks, Jeff Mash
In 1983, ageing movie stars Richard Burton (Dominic West) and Elizabeth Taylor (Helena Bonham Carter) are in New York City preparing to perform the Noël Coward play, Private Lives.

Starring:
Yaya DaCosta, Arlen Escarpeta, Yolonda Ross, Suzzanne Douglas
Whitney is a 2015 American biographical film directed by Angela Bassett based on American recording artist Whitney Houston and her turbulent marriage to R&B artist Bobby Brown that premiered on Lifetime in North America on January 17, 2015.

Starring:
Agnes Bruckner, Martin Landau, Adam Goldberg, Graham Patrick Martin
The movie depicted the tragic life of model Anna Nicole Smith from small town dancer to Playboy centerfold, to her marriage to a billionaire, and her death in 2007.
10
Birth of the Dragon (2016)

Starring:
Billy Magnussen, Yu Xia, Philip Ng, Jingjing Qu
Genres:
Action, Biography, Drama
In 1964, a young Bruce Lee owns and operates a San Francisco Kung Fu Academy, specializing in the Chinese martial art Wing Chun.
11
Rudy: the Rudy Giuliani Story (2003)

Starring:
James Woods, Penelope Ann Miller, Michelle Nolden, John Bourgeois
Rudy: The Rudy Giuliani Story is an American television film produced and broadcast in 2003 on the USA Network.

Starring:
Waylon Payne, Ali Larter, Lane Garrison, Scott Michael Campbell
Genres:
Biography, Drama, Music
Crazy is the story of a legendary guitar player who emerged from Nashville in the 1950s.
13
Cadillac Records (2008)

Starring:
Adrien Brody, Jeffrey Wright, Beyoncé, Columbus Short
Genres:
Biography, Drama, Music
In 1947 in Chicago, a Jewish immigrant from Poland and bar owner Leonard Chess (Adrien Brody) hires a blues combo, including guitarist Muddy Waters (Jeffrey Wright) and harmonica player Little Walter (Columbus Short).
14
The Brittany Murphy Story (2014)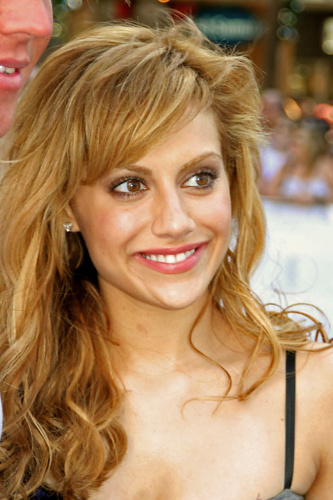 Starring:
Amanda Fuller, Sherilyn Fenn, Eric Petersen, Chloë Crampton
The Brittany Murphy Story is a 2014 television film about Brittany Murphy.

Starring:
John Lloyd Young, Erich Bergen, Michael Lomenda, Vincent Piazza
Genres:
Biography, Drama, Music
In Belleville, New Jersey in 1951, Tommy DeVito performs together with his brother Nicky, and their friend Nick Massi, as The Variety Trio.

Starring:
Jeremy Irons, Neve Campbell, Sissy Spacek, Shannon Lawson
Last Call is a 2002 drama film written and directed by Henry Bromell about F. Scott Fitzgerald, based on Against the Current: As I Remember F.

Starring:
Daniel Brühl, Chris Hemsworth, Olivia Wilde, Alexandra Maria Lara
Genres:
Action, Biography, Drama
James Hunt and Niki Lauda are exceptional racing car drivers who first develop a fierce rivalry in 1970 at a Formula Three race in London, when both their cars spin before Hunt wins the race.

Starring:
Dustin Hoffman, Valerie Perrine, Jan Miner, Stanley Beck
The film jumps between various sections of Bruce's life, including scenes of when he was in his prime and the burned-out, strung-out performer who, in the twilight of his life, used his nightclub act to pour out his personal frustrations.

Starring:
Val Lauren, Jim Parrack, James Franco, Vince Jolivette
Sal is a 2011 biographical film depicting the last few hours of the life of Sal Mineo, one of the first major film actors in Hollywood to publicly acknowledge their own bisexuality or homosexuality.

Starring:
John Lynch, Ian Bannen, Jerome Flynn, Ian Hart
Best is a 2000 British film portraying the football career of the Northern Irish soccer star George Best, particularly his years spent at Manchester United.