Movies Like Wasp Network (2019)
Movies to watch if you like Wasp Network (2019).
19 items, 539 votes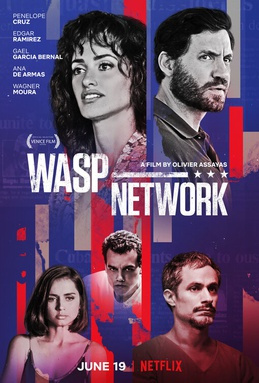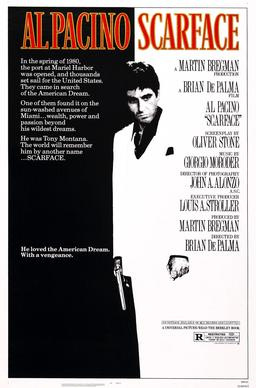 Starring:
Al Pacino, Michelle Pfeiffer, Steven Bauer, Mary Elizabeth Mastrantonio
Scarface is a 1983 American crime drama film directed by Brian De Palma and written by Oliver Stone.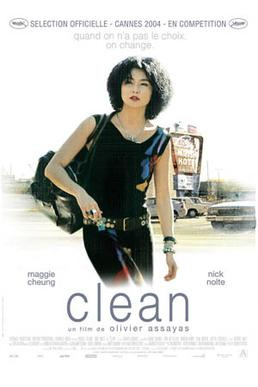 Starring:
Maggie Cheung, Nick Nolte, Béatrice Dalle, Jeanne Balibar
Genres:
Drama, Music, Romance
Cheung plays Emily Wang, a former video jockey, who has been in a tempestuous relationship for several years with Lee Hauser (played by James Johnston of Nick Cave and the Bad Seeds), a rock musician.

Starring:
Connie Nielsen, Gina Gershon, Chloë Sevigny, Charles Berling
Genres:
Drama, Mystery, Thriller
Diane de Monx is an executive trying to negotiate a deal to acquire the rights to the productions of a Japanese anime studio, which will soon include three-dimensional hentai, for the French-based Volf Corporation.
4
Strawberry and Chocolate (1993)

Starring:
Jorge Perugorría, Vladimir Cruz, Mirta Ibarra, Francisco Gattorno
Genres:
Comedy, Drama, Romance
The story takes place in Havana, Cuba in 1979. David (Vladimir Cruz), is rejected by Vivian, who marries an older and wealthier man.
5
Clouds of Sils Maria (2014)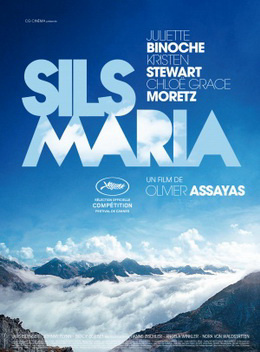 Starring:
Juliette Binoche, Kristen Stewart, Chloë Grace Moretz, Lars Eidinger
Maria Enders is an international film star and stage actress.

Starring:
Robert Redford, Lena Olin, Alan Arkin, Tomas Milian
Genres:
Drama, Romance, War
The film is set on the eve of the Cuban Revolution's victory.

Starring:
Sean Connery, Brooke Adams, Jack Weston, Hector Elizondo
Genres:
Adventure, Romance, Thriller
Former British Major and mercenary Robert Dapes (Sean Connery) arrives in Cuba under General Bello's (Martin Balsam) orders as part of the dictator Fulgencio Batista's forces.
8
The Red Sea Diving Resort (2019)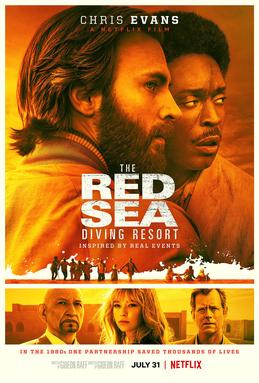 Starring:
Mbulelo Grootboom, Sizo Mahlangu, Michael Kenneth Williams, Masasa Mbangeni
Genres:
Drama, History, Thriller
Kebede Bimro, an Ethiopian Jew, works with the Israeli Mossad agent Ari Levinson to evacuate Jewish-Ethiopian refugees to Israel.

Starring:
Wagner Moura, Ana de Armas, Brían F. O'Byrne, Bradley Whitford
Genres:
Biography, Drama, History
In 2003, United Nations' Special Representative in Iraq, Sérgio Vieira de Mello, is a victim of a bombing and becomes trapped in the basement of the hotel where he was working in Baghdad.
10
Personal Shopper (2016)

Starring:
Kristen Stewart, Lars Eidinger, Sigrid Bouaziz, Anders Danielsen Lie
Genres:
Drama, Mystery, Thriller
Maureen is a personal shopper in Paris for Kyra, a demanding supermodel. Her twin brother Lewis recently died from a heart condition, a condition shared by Maureen.
11
Dirty Dancing: Havana Nights (2004)

Starring:
Diego Luna, Romola Garai, Sela Ward, John Slattery
Genres:
Drama, Music, Romance
In 1958, Katey Miller (Romola Garai), her parents (Sela Ward and John Slattery), and her younger sister Susie (Mika Boorem) arrive in Cuba during the Cuban revolution.

Starring:
Jonah Hill, Miles Teller, Steve Lantz, Gregg Weiner
Genres:
Biography, Comedy, Crime
In 2005, David Packouz is a massage therapist living in Miami, Florida with his girlfriend Iz.
13
Deliver Us From Evil (2014)

Starring:
Eric Bana, Edgar Ramírez, Olivia Munn, Chris Coy
Genres:
Action, Adventure, Crime
The film opens in a 2010 firefight in a palm grove in the Diyala Province of Iraq.
14
Triple Frontier (2019)

Starring:
Ben Affleck, Oscar Isaac, Charlie Hunnam, Garrett Hedlund
Genres:
Action, Adventure, Crime
Santiago "Pope" Garcia works as a private military adviser in Colombia combating drug crime.

Starring:
Dennis Quaid, Forest Whitaker, Matthew Fox, Bruce McGill
Genres:
Action, Crime, Drama
Vantage Point is a 2008 American political action thriller film directed by Pete Travis and written by Barry L. Levy.
16
Carry on Abroad (1972)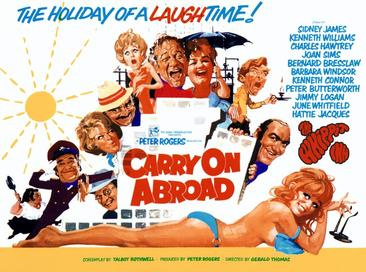 Starring:
Sidney James, Kenneth Williams, Charles Hawtrey, Joan Sims
The film opens with pub landlord and frequent holidaymaker Vic Flange (Sid James) openly flirting with the sassy saucepot widow Sadie Tompkins (Barbara Windsor) as his battleaxe wife, Cora (Joan Sims), looks on with disdain.

Starring:
Antonio Banderas, Asier Etxeandia, Leonardo Sbaraglia, Nora Navas
The film narrates a series of reunions of Salvador Mallo (Antonio Banderas), a film director in his decline.
18
Bridge of Spies (2015)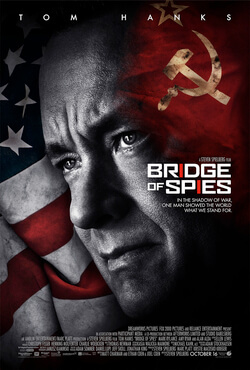 Starring:
Tom Hanks, Mark Rylance, Alan Alda, Amy Ryan
Genres:
Drama, History, Thriller
In 1957 New York City, Rudolf Abel is arrested and charged with spying for the Soviet Union.
19
Zero Dark Thirty (2012)

Starring:
Jessica Chastain, Joel Edgerton, Chris Pratt, Mark Strong
Genres:
Drama, History, Thriller
Zero Dark Thirty is a 2012 American thriller film directed by Kathryn Bigelow and written by Mark Boal.