Most Similar Movies to the Endless Trench (2019)
Watch these movies if you like The Endless Trench (2019).
15 items, 403 votes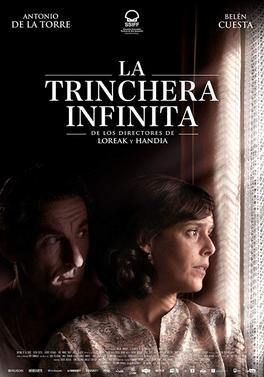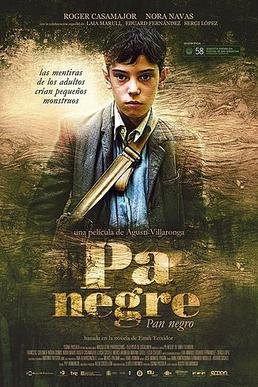 Starring:
Francesc Colomer, Marina Comas, Nora Navas, Roger Casamajor
In the harsh post-war years' Catalan countryside, Dionís, a bird dealer, is killed with his son by a man in a hooded cape.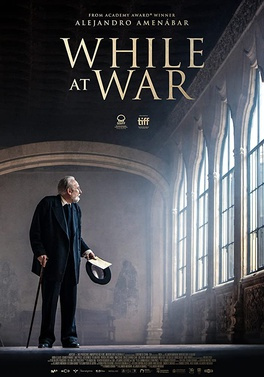 Starring:
Karra Elejalde, Eduard Fernández, Santi Prego, Nathalie Poza
Genres:
Drama, History, War
During the Spanish coup of July 1936, Nationalists occupy Salamanca, during which the city's socialist mayor is arrested.

Starring:
Ivana Baquero, Ariadna Gil, Sergi López, Maribel Verdú
Genres:
Drama, Fantasy, War
Pan's Labyrinth (Spanish: El laberinto del fauno, lit.

Starring:
Antonio Banderas, Asier Etxeandia, Leonardo Sbaraglia, Nora Navas
The film narrates a series of reunions of Salvador Mallo (Antonio Banderas), a film director in his decline.

Starring:
Lucía Jiménez, Juan Diego Botto, Mercedes Sampietro, Álvaro de Luna
Broken Silence (Spanish: Silencio roto) is a 2001 Spanish film that shows life in a small town after the Spanish Civil War in the years 1944-1948.

Starring:
Jose Coronado, Eduard Fernández, Miquel García Borda, Santiago Molero
Genres:
Biography, Thriller
Francisco Paesa — an ex-secret agent for the Spanish government who was instrumental in the most important operation against the Basque terrorist group ETA — is framed by his own government and forced to leave the country.
7
The Devil's Backbone (2001)

Casares (Federico Luppi) and Carmen (Marisa Paredes) operate a small home for orphans in a remote part of Spain during the Spanish Civil War.

Starring:
Fernando Fernán Gómez, Jorge Sanz, Penélope Cruz, Miriam Díaz-Aroca
Genres:
Comedy, Drama, Romance
In 1931, a young soldier (Fernando) deserts from the army and falls into a country farm, where he is welcomed by the owner (Manolo) due to his political ideas.

Starring:
Paulina García, Sergio Hernández, Diego Fontecilla, Fabiola Zamora
Genres:
Comedy, Drama, Romance
In Santiago, Chile, 10 years after her divorce and with her children grown up, 58 year-old Gloria decides she does not want to spend her days alone.
10
The Last Circus (2010)

Starring:
Carlos Areces, Antonio de la Torre, Carolina Bang, Manuel Tallafé
Genres:
Action, Adventure, Comedy
In 1937, Republican Militia force a circus troupe to fight on their side in the Spanish Civil War.

Starring:
Laia Artigas, Paula Robles, Bruna Cusí, David Verdaguer
Summer 1993 (Spanish: Estiu 1993) is a 2017 Catalan-language Spanish drama film directed and written by Carla Simón.
12
Carry on Abroad (1972)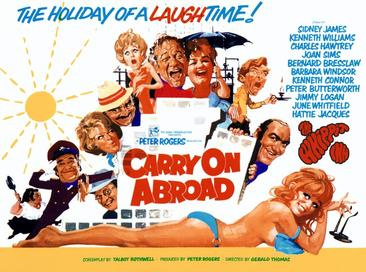 Starring:
Sidney James, Kenneth Williams, Charles Hawtrey, Joan Sims
The film opens with pub landlord and frequent holidaymaker Vic Flange (Sid James) openly flirting with the sassy saucepot widow Sadie Tompkins (Barbara Windsor) as his battleaxe wife, Cora (Joan Sims), looks on with disdain.
13
Half of a Yellow Sun (2013)

Starring:
Chiwetel Ejiofor, Thandie Newton, Anika Noni Rose, Joseph Mawle
Half of a Yellow Sun begins during the first Nigerian Independence Day on 1 October 1960 and concludes at the end of the Nigerian Civil War in 1970.

Starring:
Javier Bardem, Belén Rueda, Lola Dueñas, Mabel Rivera
This is the life story of Spaniard Ramón Sampedro, who fought a 28-year campaign to win the right to end his own life with assisted suicide.
15
There Be Dragons (2011)

Starring:
Charlie Cox, Wes Bentley, Dougray Scott, Rodrigo Santoro
Genres:
Biography, Drama, War
Arising out of the horror of the Spanish Civil War, a candidate for canonization is investigated by a journalist who discovers his own estranged father had a deep, dark and devastating connection to the saint's life.