Movies Similar to 3 Days in Quiberon (2018)
Watch movies if you like 3 Days in Quiberon (2018).
12 items, 296 votes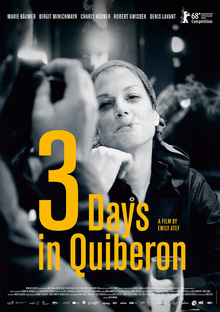 1
Mark of an Angel (2008)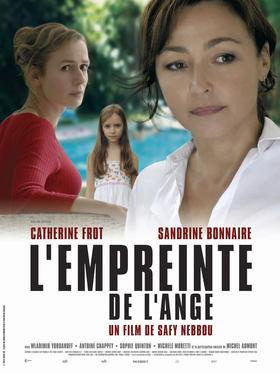 Starring:
Catherine Frot, Sandrine Bonnaire, Wladimir Yordanoff, Antoine Chappey
In a hospital Elsa Valentin gives birth to a daughter, but the baby reportedly dies in a fire.
2
Clouds of Sils Maria (2014)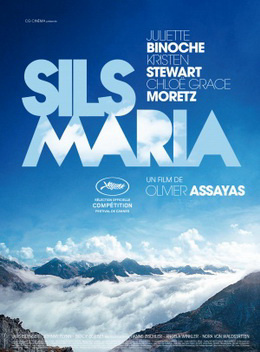 Starring:
Juliette Binoche, Kristen Stewart, Chloë Grace Moretz, Lars Eidinger
Maria Enders is an international film star and stage actress.

Starring:
Sienna Miller, Steve Buscemi, Michael Buscemi, Tara Elders
Pierre Peders (Buscemi) is a tough political correspondent infuriated by his editor's insistence he cover a tabloid-level story about the paparazzi favorite Katya (Miller).

Starring:
Vincent Lindon, Galatéa Bellugi, Patrick d'Assumçao, Anatole Taubman
The Apparition is an internationally co-produced drama film, directed by Xavier Giannoli, from a screenplay by Giannoli, Jacques Fieschi and Marcia Romano.
5
Video Voyeur: the Susan Wilson Story (2002)

Starring:
Angie Harmon, Jamey Sheridan, Dale Midkiff, Tegan Moss
Video Voyeur or Video Voyeur: The Susan Wilson Story is a 2002 American television drama directed by Tim Hunter and starring Angie Harmon.
6
Deep in My Heart (1999)

Starring:
Anne Bancroft, Lynn Whitfield, Alice Krige, Cara Buono
In Boston in the early 1960s, Geraldine Cummins was walking home alone from the movies when she was jumped and raped by a black man.

Starring:
Jennifer Connelly, Cillian Murphy, Mélanie Laurent, William Shimell
Nana Kunning, a struggling mother of two young sons, takes her children to an isolated location.

Starring:
Ben Chaplin, Penélope Cruz, Ralph Fiennes, Ian Holm
Chromophobia takes a look at several people and relationships.
9
Mississippi Damned (2009)

Starring:
Adam Clark, Malcolm Goodwin, Michael Hyatt, Malcolm David Kelley
Taking place in 1986 and 1998 and based on a true story, three poor black kids in rural Mississippi reap the consequences of their family's cycle of abuse, addiction, and violence.

Starring:
Veronica Hamel, Nancy McKeon, Michael Madsen, David Duchovny
Karen Williams (Nancy McKeon) has to go back to work at the end of maternity leave. Her mother, Ruth (Penny Fuller), is watching the baby for her.
11
Divine Secrets of the Ya-ya Sisterhood (2002)

Starring:
Sandra Bullock, Ellen Burstyn, Fionnula Flanagan, James Garner
In 1937 Louisiana, four little girls in the woods at night take a blood oath of loyalty to one another, led by Vivi Abbott, who dubs the group the "Ya-Ya Sisterhood.

Starring:
Sophie Marceau, Pascal Greggory, Guillaume Canet, Michel Subor
A talented photographer who lands a lucrative job in Paris with a scandal-mongering tabloid and becomes romantically involved with an eccentric children's book publisher while resisting the sexual advances of another photographer.