Movies Most Similar to by the Grace of God (2018)
Movies to watch if you like By the Grace of God (2018).
19 items, 534 votes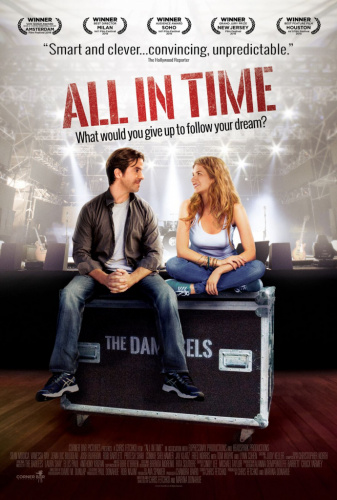 Starring:
Melvil Poupaud, Jeanne Moreau, Valeria Bruni Tedeschi, Daniel Duval
Romain, a gay 31-year-old fashion photographer, finds out he is terminally ill and has only three months to live.
2
The Boys of St. Vincent (1992)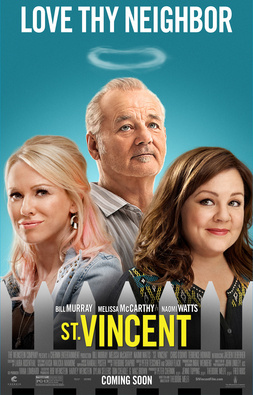 Starring:
Henry Czerny, Johnny Morina, Brian Dooley, Philip Dinn
The Boys of St. Vincent is a 1992 Canadian television miniseries directed by John N. Smith for the National Film Board of Canada.
3
Vengeance Is Mine (1979)

Starring:
Ken Ogata, Rentarô Mikuni, Chôchô Miyako, Mitsuko Baishô
The film's story is told in a series of flashbacks. In the opening scenes, Iwao Enokizu (Ken Ogata), is a prisoner of the police.

Starring:
Robert De Niro, Kevin Bacon, Brad Pitt, Jason Patric
Genres:
Crime, Drama, Thriller
Lorenzo "Shakes" Carcaterra, Tommy Marcano, Michael Sullivan, and John Reilly are childhood friends in Hell's Kitchen in the mid-1960s.

Starring:
Ted Danson, Christopher Plummer, Brian Dennehy, Daniel Baldwin
Our Fathers is a 2005 American made-for-television drama film directed by Dan Curtis and starring Ted Danson, Christopher Plummer, Brian Dennehy and Ellen Burstyn.

Starring:
Mark Ruffalo, Michael Keaton, Rachel McAdams, Liev Schreiber
Genres:
Biography, Crime, Drama
In 1976, at a Boston Police station, two policemen discuss the arrest of Fr. John Geoghan for child molestation.
7
The Child I Never Was (2002)

Starring:
Tobias Schenke, Sebastian Urzendowsky, Ulrike Bliefert, Walter Gontermann
Fictionalized account of Jürgen Bartsch, a German boy who became notorious in the 1960's after his conviction for the serial killings and sexual molestation of a number of young German boys.

Starring:
Gael García Bernal, Fele Martínez, Javier Cámara, Daniel Giménez Cacho
In 1980 Madrid, young film director Enrique Goded is looking for his next project when he receives the unexpected visit of an actor looking for work.
9
The Face of an Angel (2014)

Starring:
Ava Acres, Daniel Brühl, Kate Beckinsale, Anjella Mackintosh
The Face of an Angel is a 2014 British psychological thriller directed by Michael Winterbottom and written by Paul Viragh.

Starring:
Léa Drucker, Denis Ménochet, Thomas Gioria, Mathilde Auneveux
Miriam Besson and Antoine Besson are a recently divorced couple. They have a daughter close to the age of eighteen, Joséphine, and an eleven-year-old son, Julien.
11
The Killing of John Lennon (2006)

Starring:
Jonas Ball, Mie Omori, Krisha Fairchild, Gail Kay Bell
The Killing of John Lennon is a 2006 biographical film about Mark David Chapman's plot to kill musician John Lennon.
12
Conspiracy of Silence (2003)

Genres:
Crime, Drama, Thriller
Father Sweeney (Patrick Casey), a gay Catholic priest living with HIV, commits suicide.

Starring:
Émilie Dequenne, Claire Bodson, Niels Arestrup, Tahar Rahim
Our Children (French: À perdre la raison) is a 2012 Belgian-French psychological drama film directed by Joachim Lafosse.

Starring:
Vincent Lindon, Galatéa Bellugi, Patrick d'Assumçao, Anatole Taubman
The Apparition is an internationally co-produced drama film, directed by Xavier Giannoli, from a screenplay by Giannoli, Jacques Fieschi and Marcia Romano.
15
Return to Innocence (2001)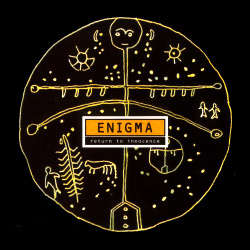 Starring:
Richard Meese, Andrew Martin, Steve De Forest, Cynthia Downey
Erksine, a family man, is the director and chief of staff of New Horizons, a group home and counseling center for abused boys.

Starring:
Karin Viard, Leïla Bekhti, Antoine Reinartz, Assya Da Silva
Despite the reluctance of her husband Paul Myriam, the mother of two young children, decides to resume her activity in a law firm. The couple starts looking for a nanny.
17
The Onion Field (1979)

Starring:
John Savage, James Woods, Franklyn Seales, Ted Danson
In 1963, LAPD detectives Karl Hettinger (Savage) and Ian Campbell (Danson) are kidnapped by criminals Greg Powell (Woods) and Jimmy "Youngblood" Smith (Seales).
18
The Elizabeth Smart Story (2003)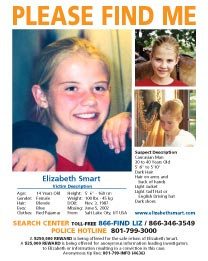 Starring:
Dylan Baker, Lindsay Frost, Amber Marshall, Tom Everett
Fourteen-year-old Elizabeth Smart is part of a large and loving Mormon family.

Starring:
David Strathairn, Andrew W. Walker, Marina Orsini, Ivana Shein
Danny Dunkleman (Strathairn) is a Jewish humanist and a lawyer who works for the court system in Canada.